Few weeks from Joomla! 3.1 beta5, Joomla Group finally released next minor release Joomla !3.1 after many expectations. On April 24, after 5 beta versions before, we now can really experience Joomla! 3.1 Stable, with many new and improved features. Besides, Joomla! 2.5 has been updated to newer version 2.5.10 as well.
What's new in these versions?
SJ Expo
will be our next template for Joomla! club, and also available for 
single purchase
. This is template for May, a month of many promotion, so kindly keep up to date if you want to buy this template with bargain.
SJ Expo is a
responsive template
for Joomla!, and integrated with
K2 component.
We use it as directory 
to give you the impression of wealthy content inside; with blog posts, location maps and rating forms.
Using SJ Expo, we can create complicated directory Website with Joomla! CMS by just using K2 listing, for
exposition contexts such as
exhibition schedule
,
location
renting, PR-related jobs... easier than ever.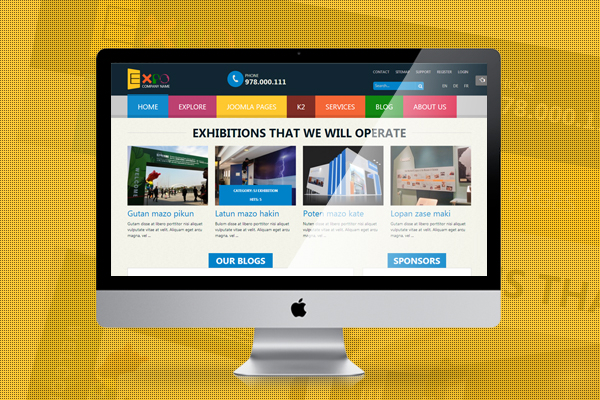 Here are some images for previewing.
What do you think about this template and how to improve it, just leave comments to us below: