<please click on images to see the original and full images>


Homepage
Here will be your homepage made with multi-column layout, remember that we will provide over 5 color beside this default red-green one.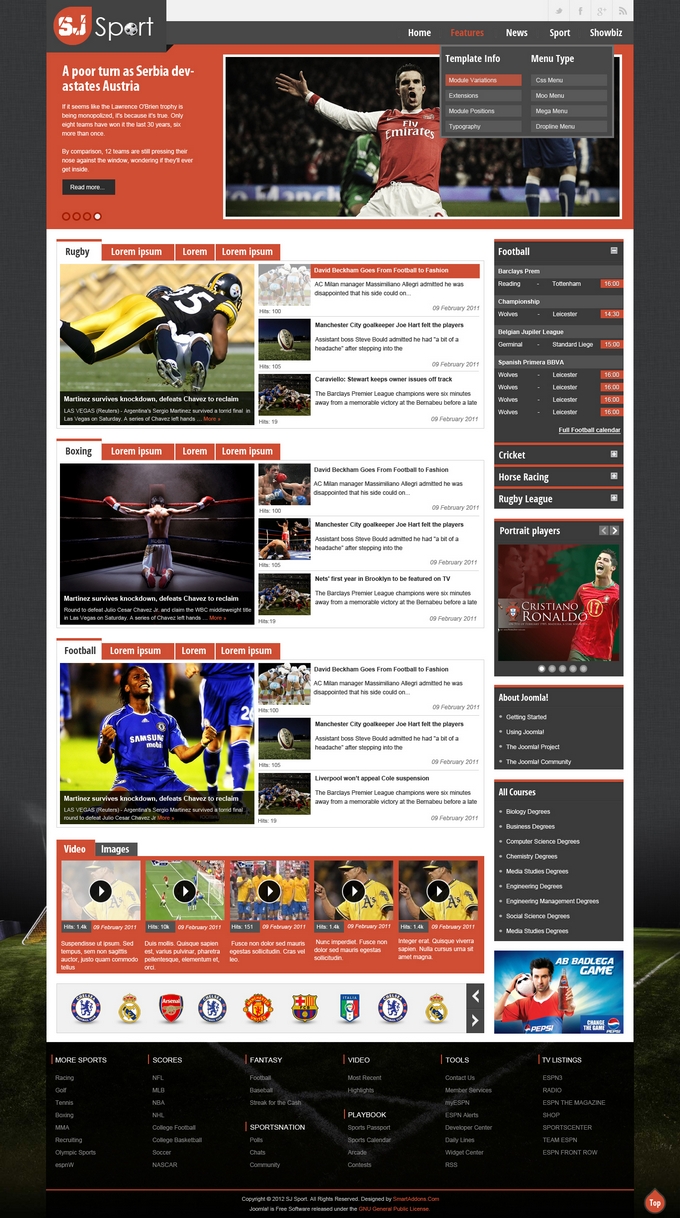 Listing pages
...listing all articles from the same category, we can use modules, placing in rightbar, in order to show related news, photo and video from repository...: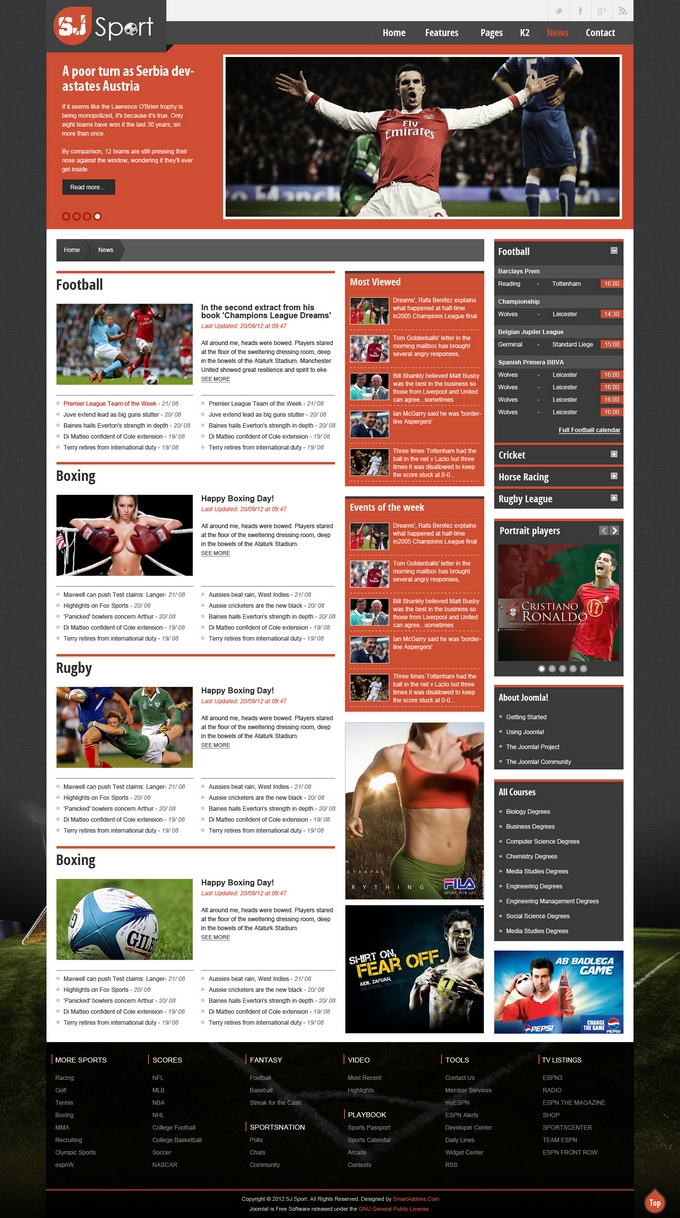 Detailed pages
With particular article, detailed pages will be applied. We can see here the simplest example, however, with K2 there will be more fields and forms like comment and rating: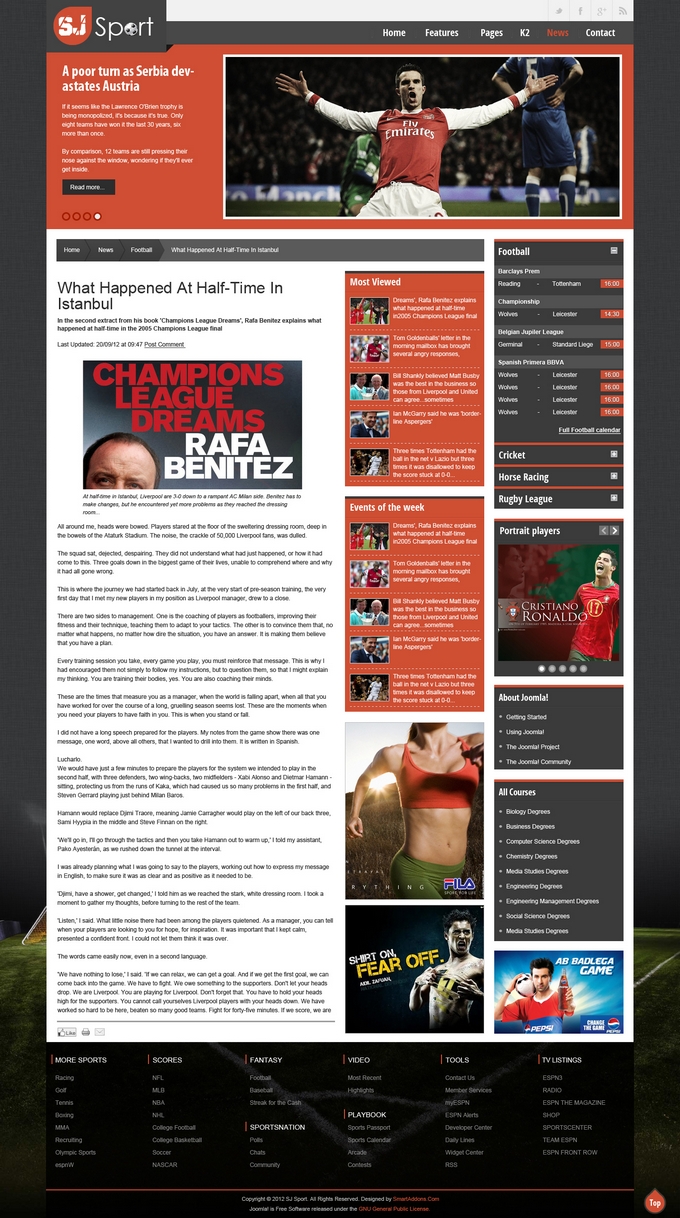 We offer many types of multimedia to be used as data repository. Here they are!
Multimedia

Photo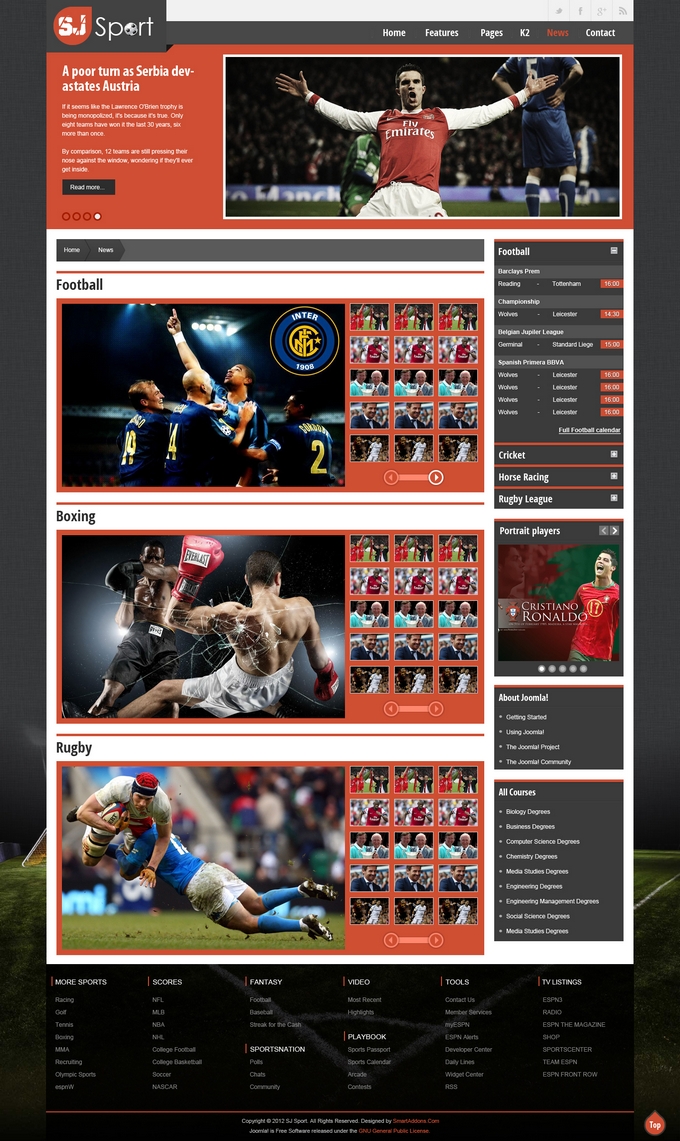 Video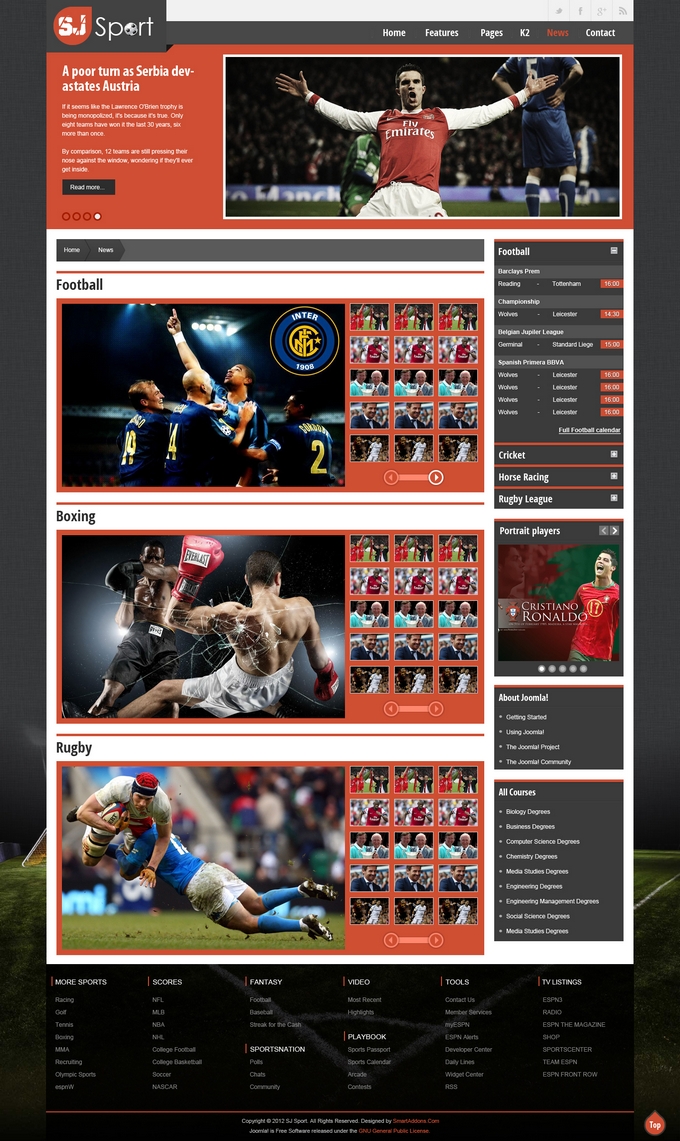 If you need styling for modules (we support many for each template and aslo right in CPanel), refer to this: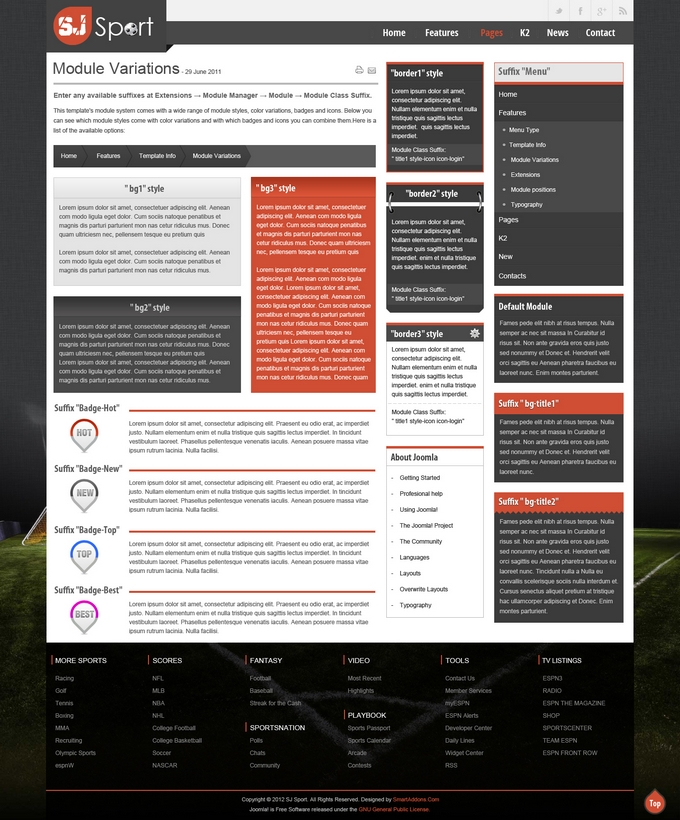 Bonus: Match-result page for updating your live score, this is cool...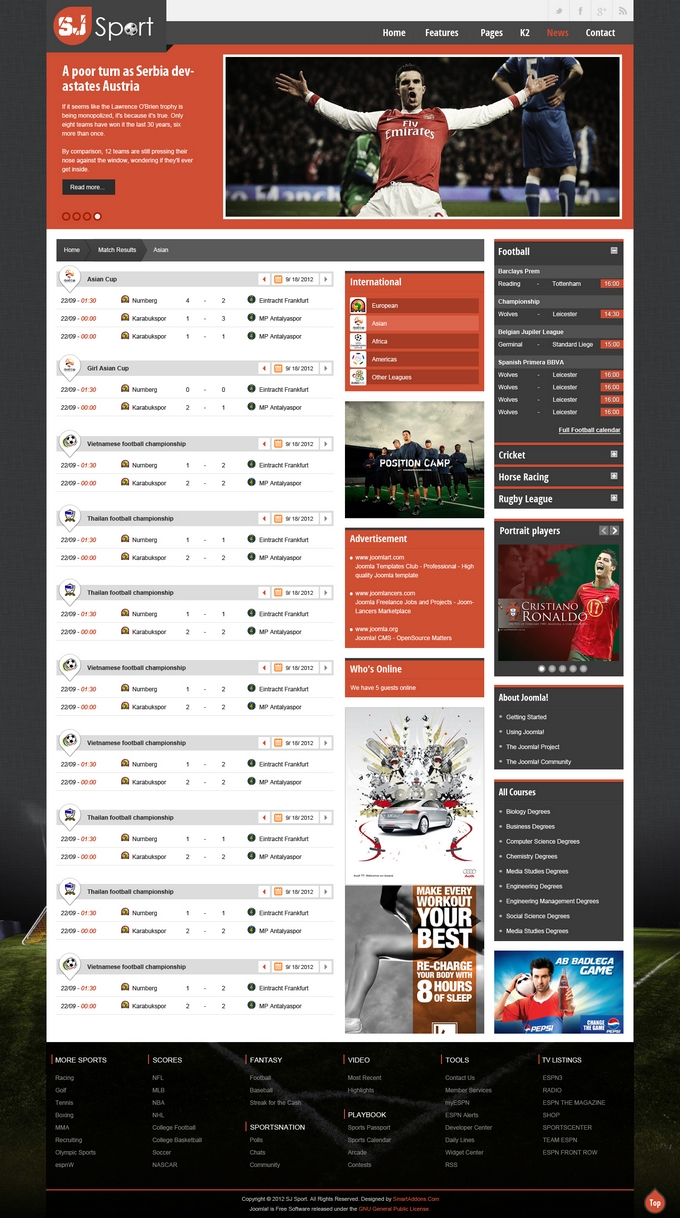 <please click on images to see the original and full images>

You can leave 
comments
here or 
contact us
for any suggestions or customizations! It's highly appreciated.
Thank you mates for that.
Updated news
: This is released, download here
SJ eSport