<please click on images to see the original and full images>

Homepage
Here will be your homepage with default color under PC layout; responsiveness for all other devices.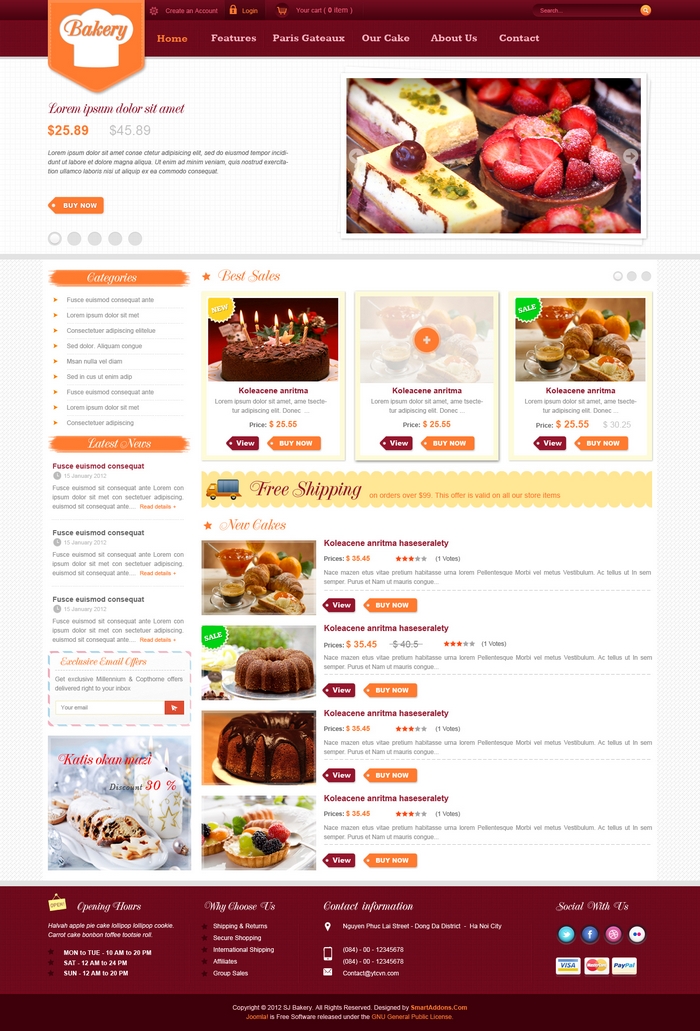 We also offer many other color themes, for example, green below, suitable for vegetable and fruit?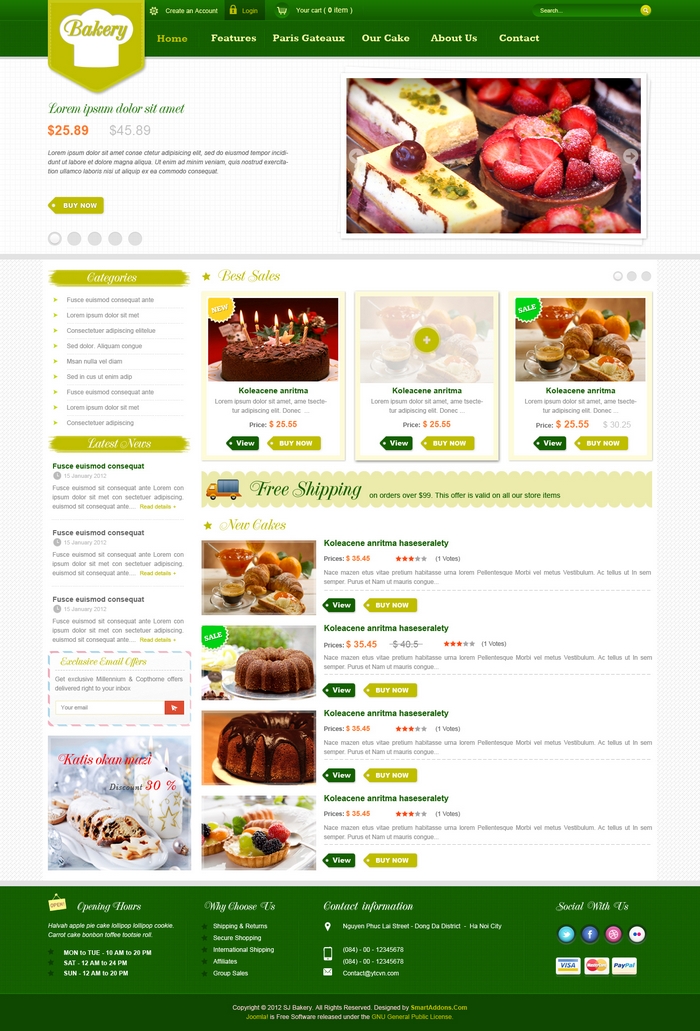 Main 
Top part
Navigation menu: with Dropline simple style...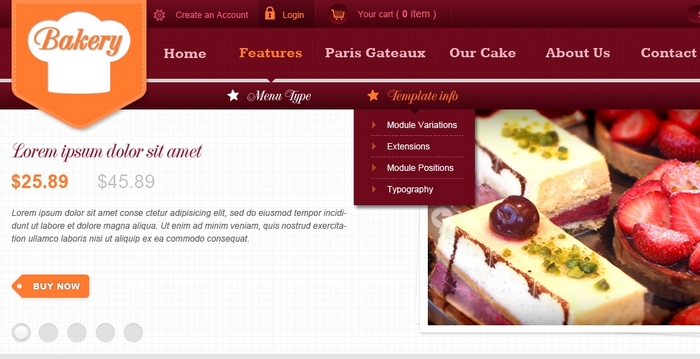 ...or Mega menu with ability to include category and product image: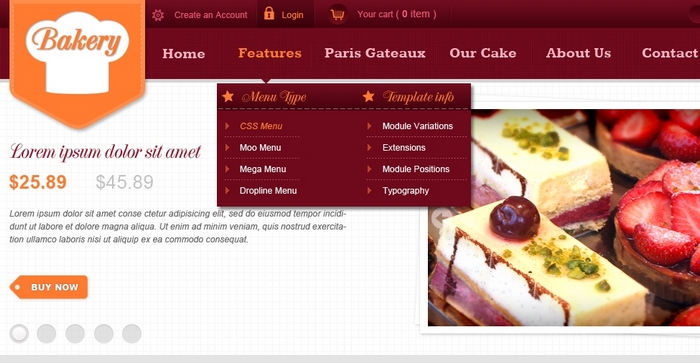 E-commerce: Showing products
with reviews and comments for products.
List of products thanks to VirtueMart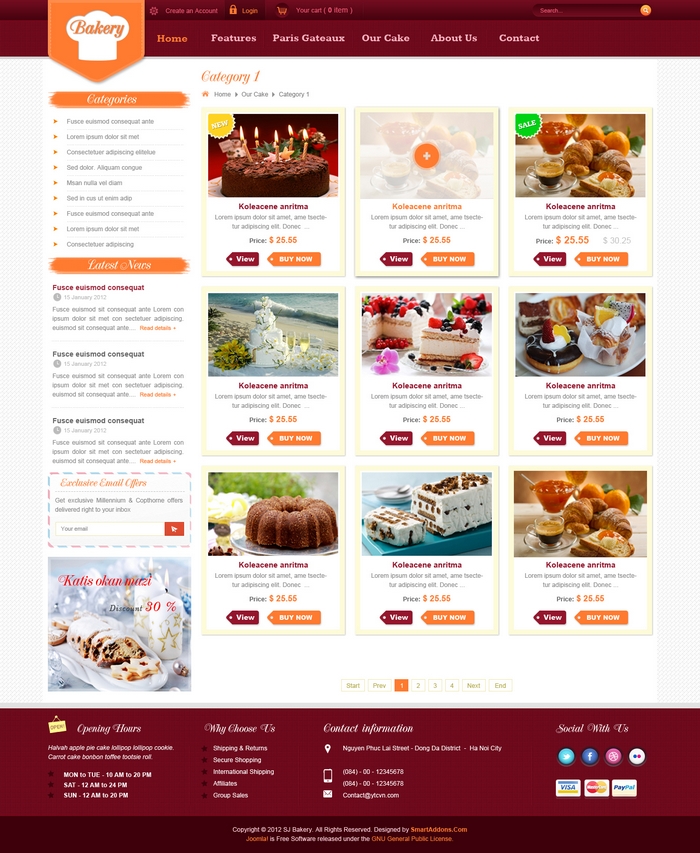 We can utilize Joomla! articles as product 
blog
as well: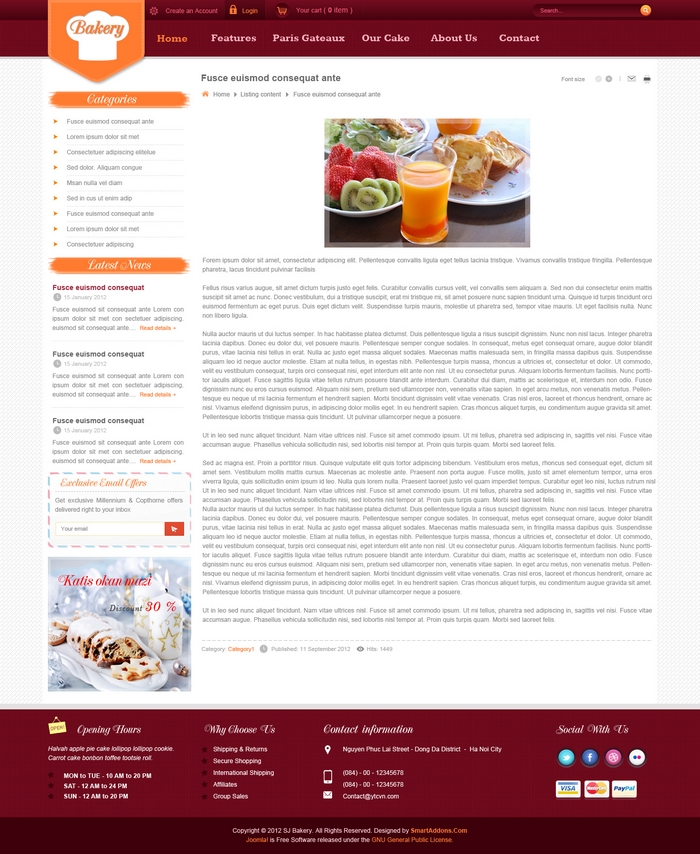 SJ Bakery template supports specific style for 3rd-party module, refer to variation: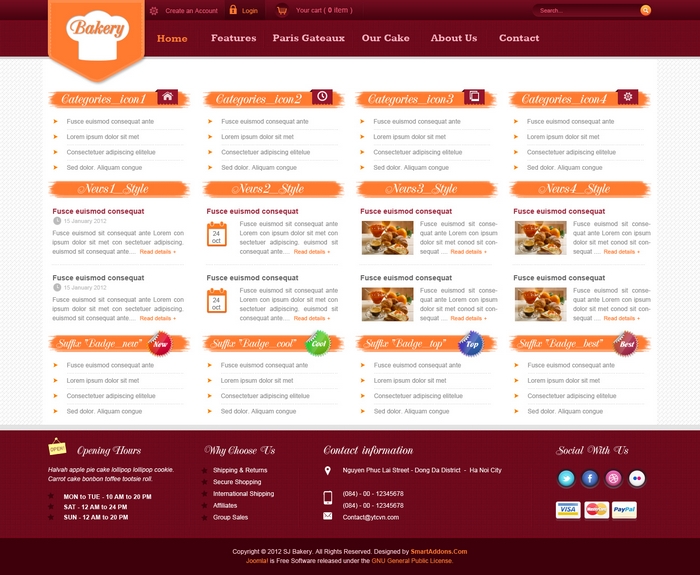 Special one: Popup login!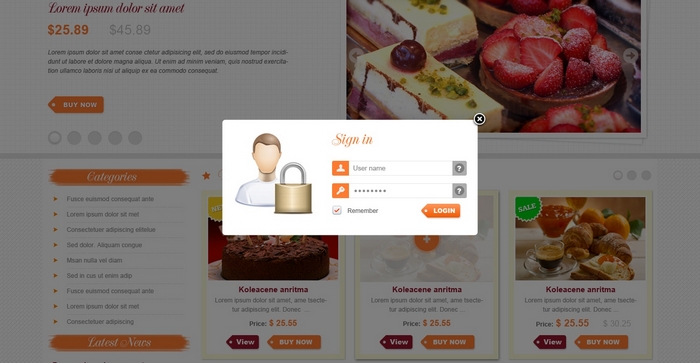 <please click on images to see the original and full images>

Private offer
: We will be offering a
discount of 15%
on this theme, for those with comments helping improve it. You can leave 
comments
here, directly on
Facebook
or 
contact us
for any suggestions or customization.