<please click on images to see the original and full images>


Homepage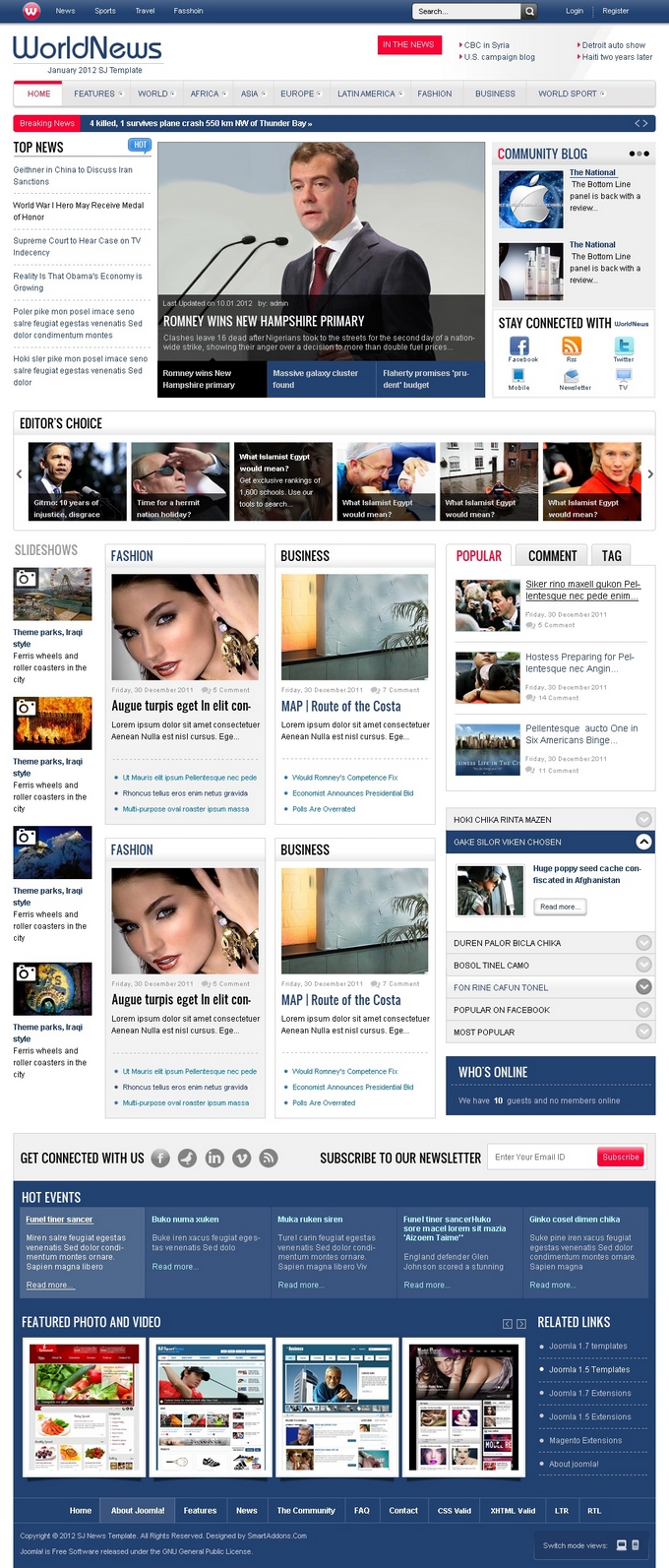 Listing pages made for components:
With Content component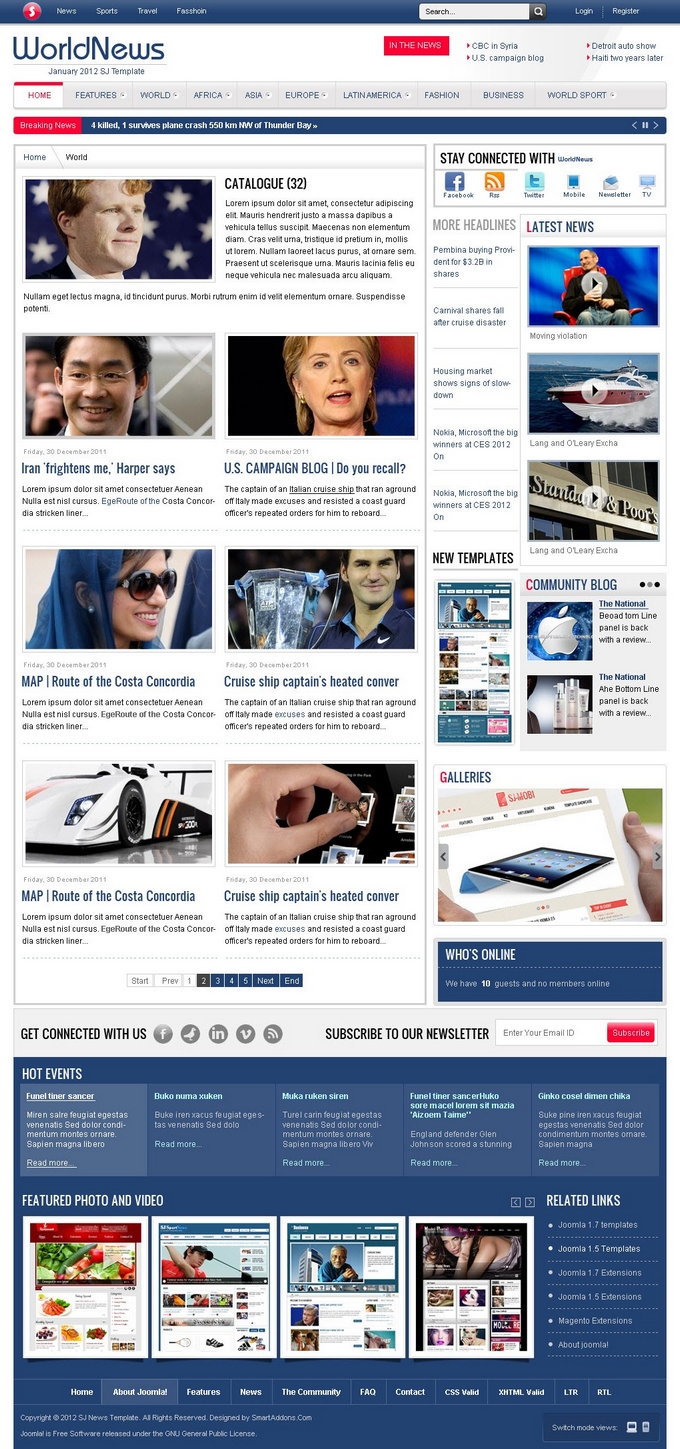 And with K2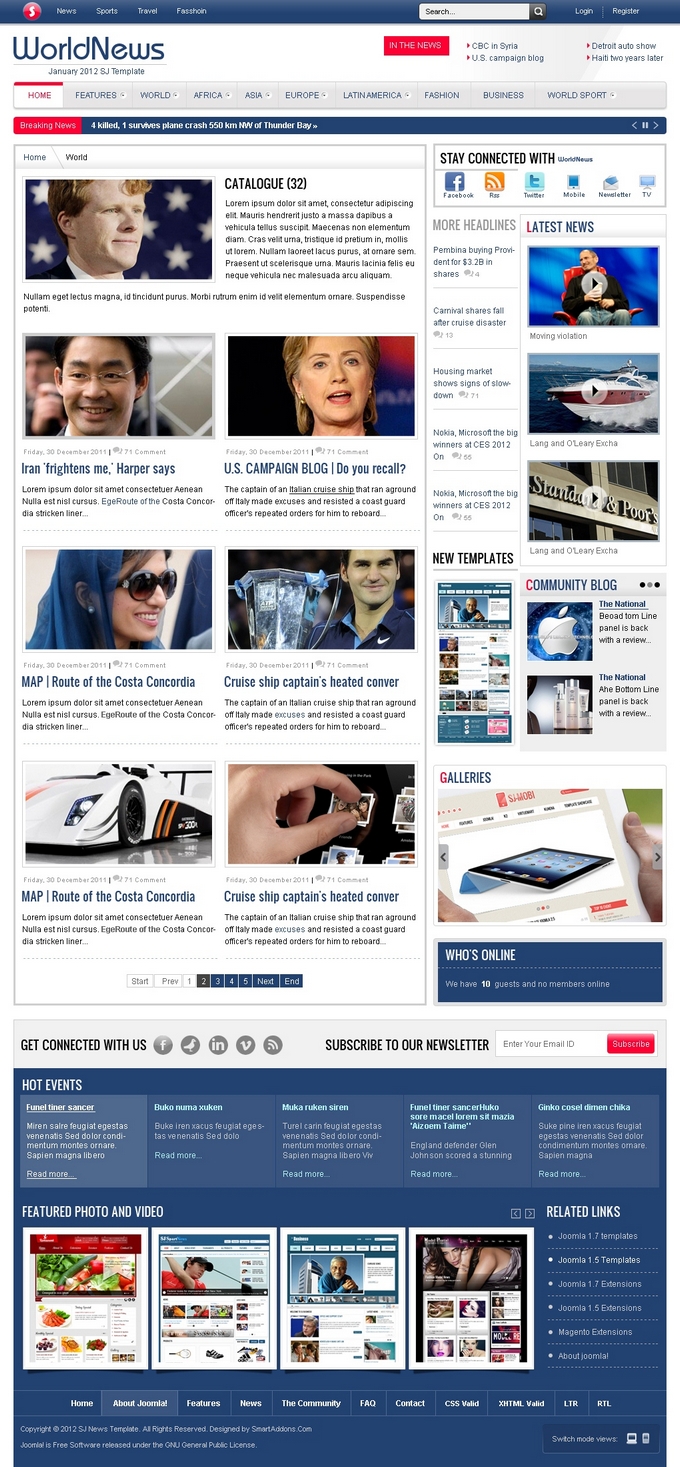 When clicking to see particular items, these detail pages will be shown. Comment field and raring filed are all available!
Detail Page with Content component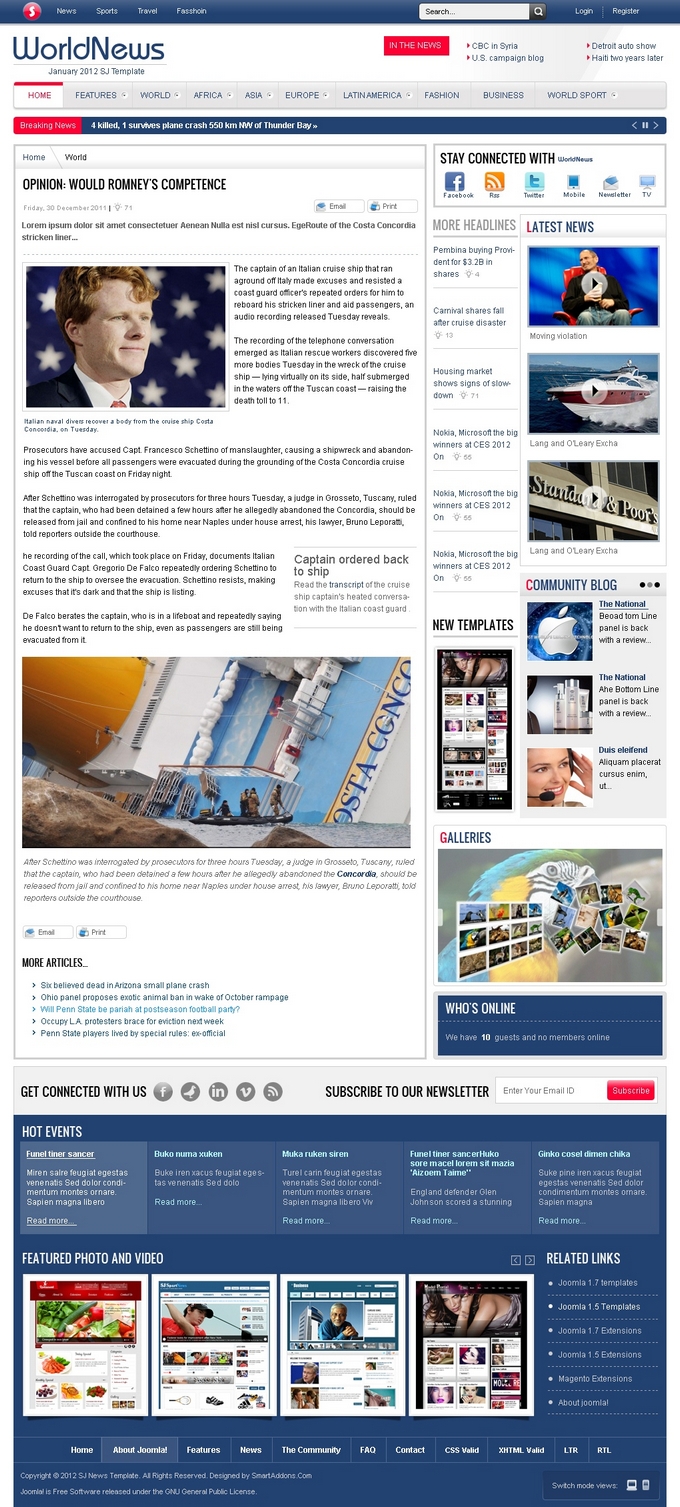 Detail Page with K2 component


Different types of menu to be chosen!
Menu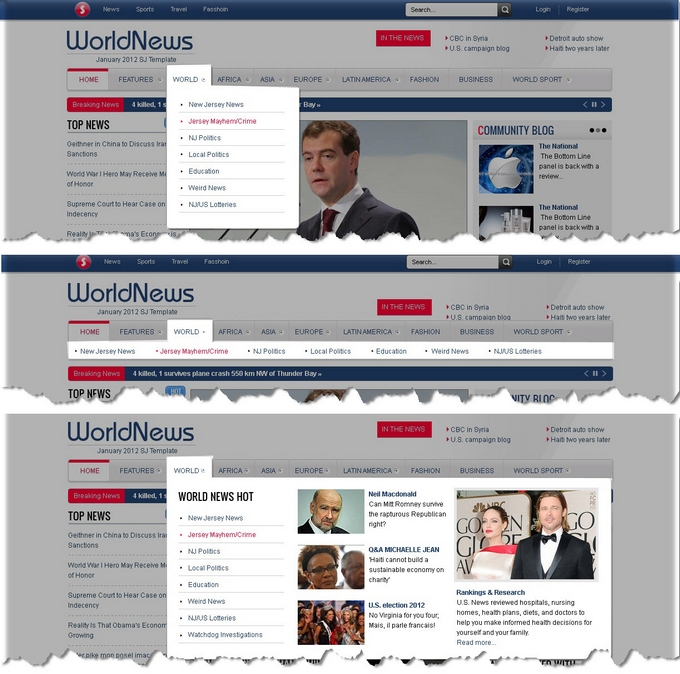 If you need more variations for modules' styling, refer to this: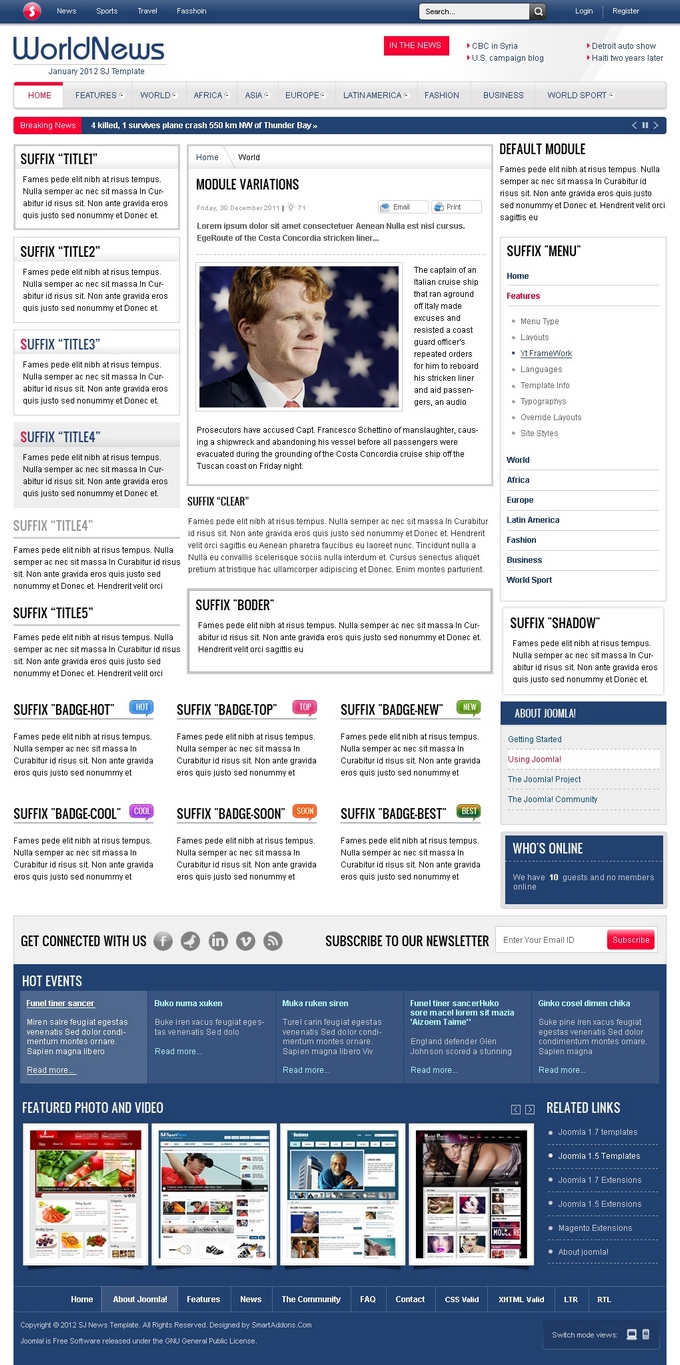 Tablet and Mobile ready
IPad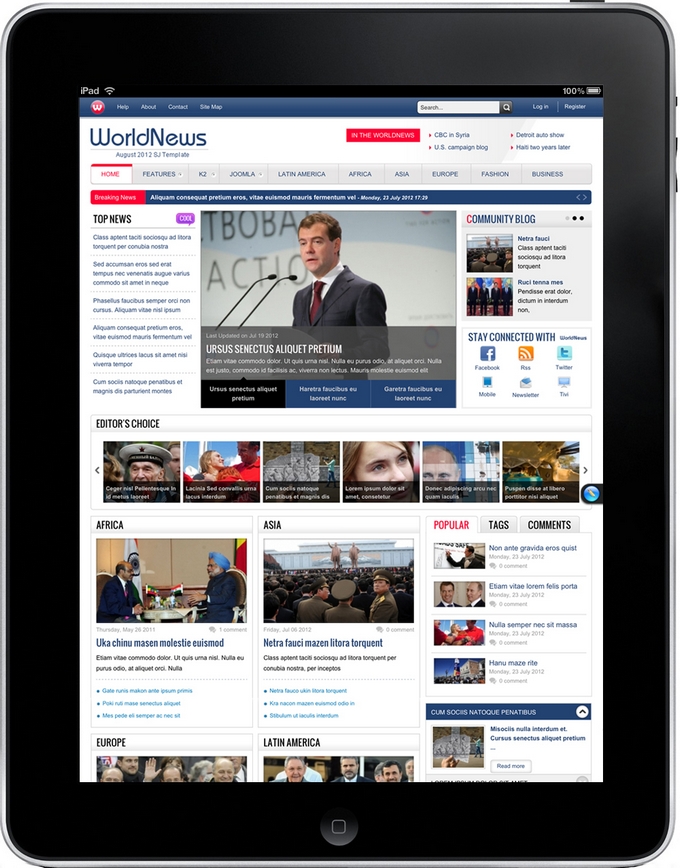 IPhone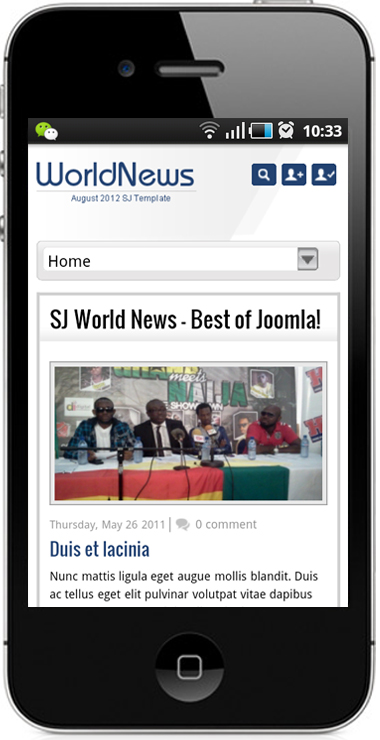 Bonus: Login and Register panel and a special...
Login


Register


And custom 404 page!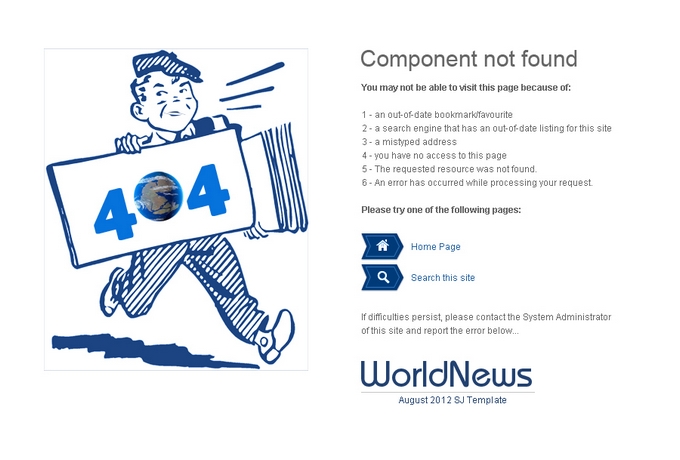 <please click on images to see the original and full images>

You can leave 
comments
here or 
contact us
for any suggestions or customizations! It's highly appreciated.
Thank you mates for that.
Updated news
: This is released, download here 
SJ WorldNew