<please click on images to see the original and full images>


Homepage
Here will be your homepage made with multi-column layout.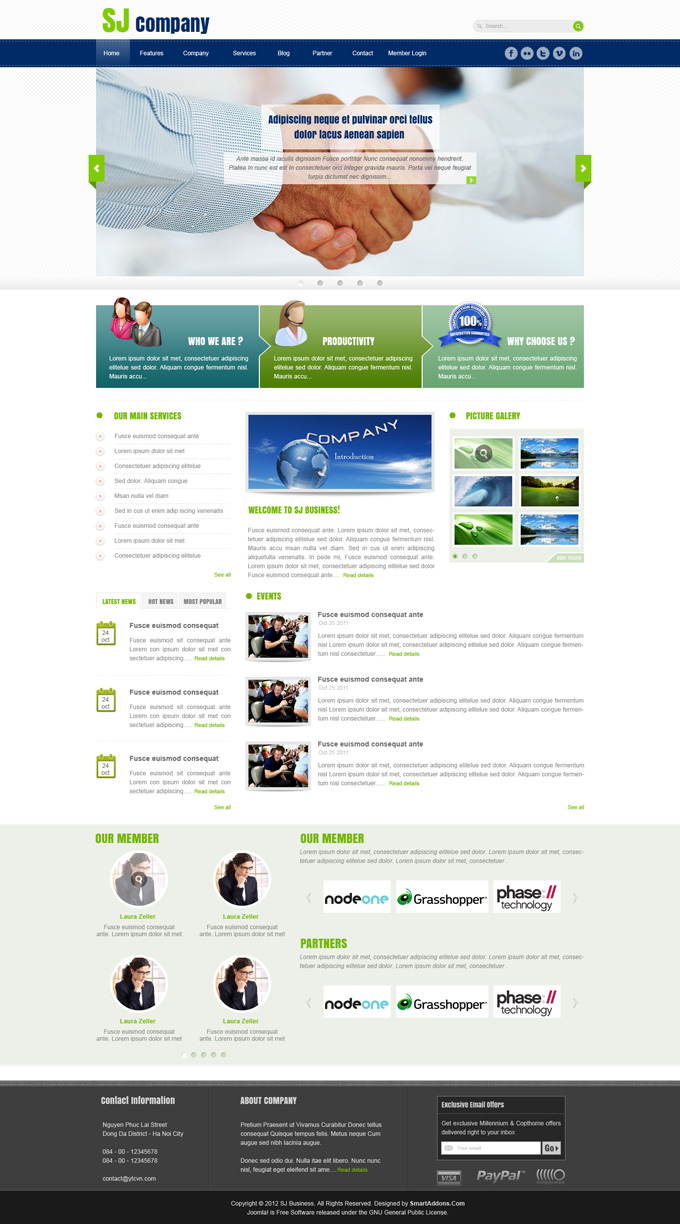 Listing pages
...lists all articles same time. Modules, placing in right column, to show related news, image and more..: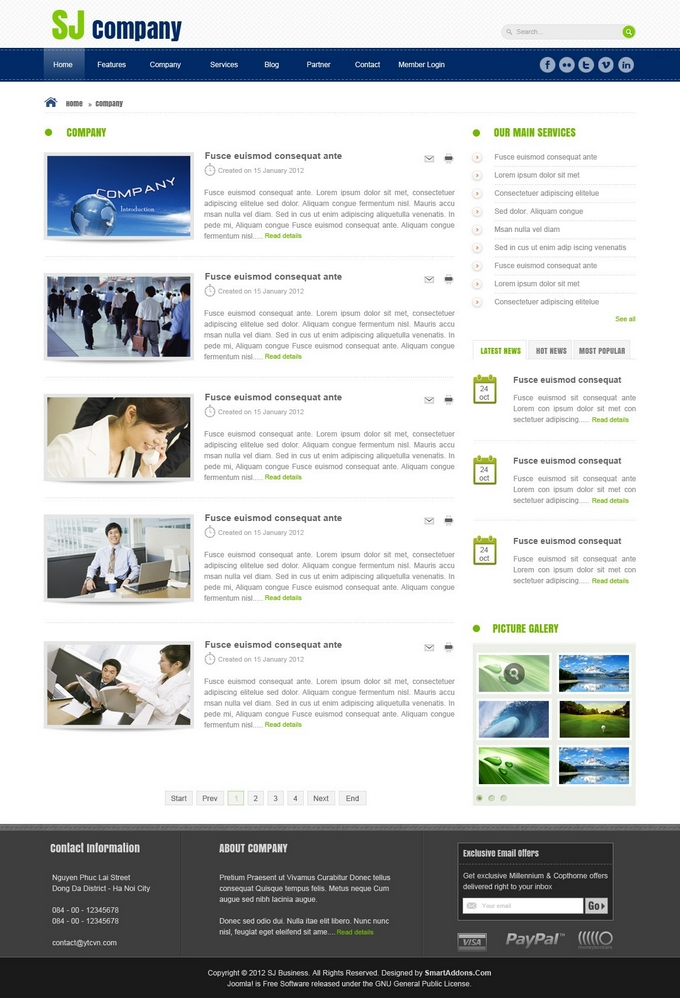 Detailed pages
We will provide this layout for each single article
: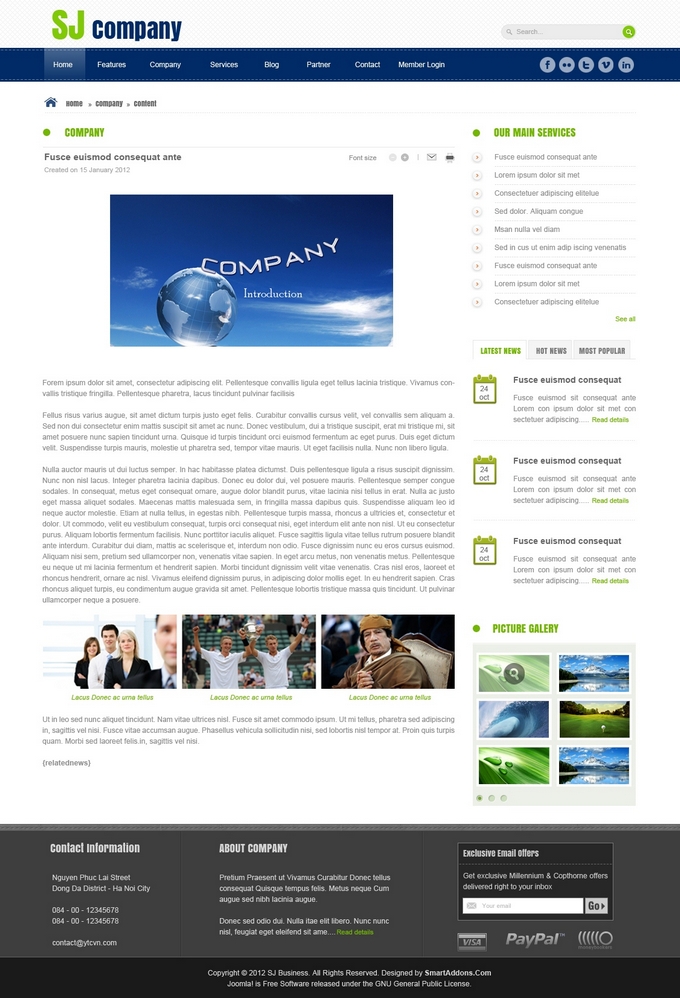 We offer many colors to suit every needs beside the default one.
Colors

Orange and Green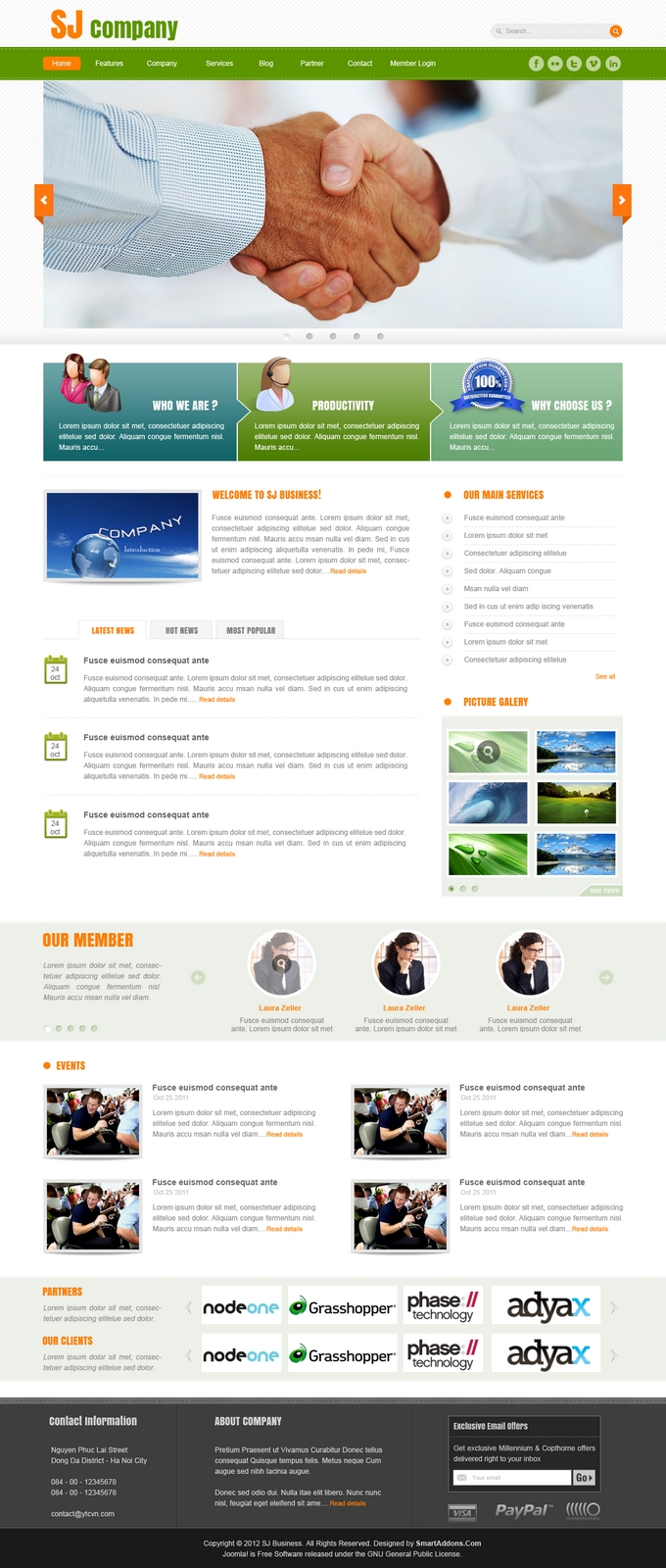 Brown and Yellow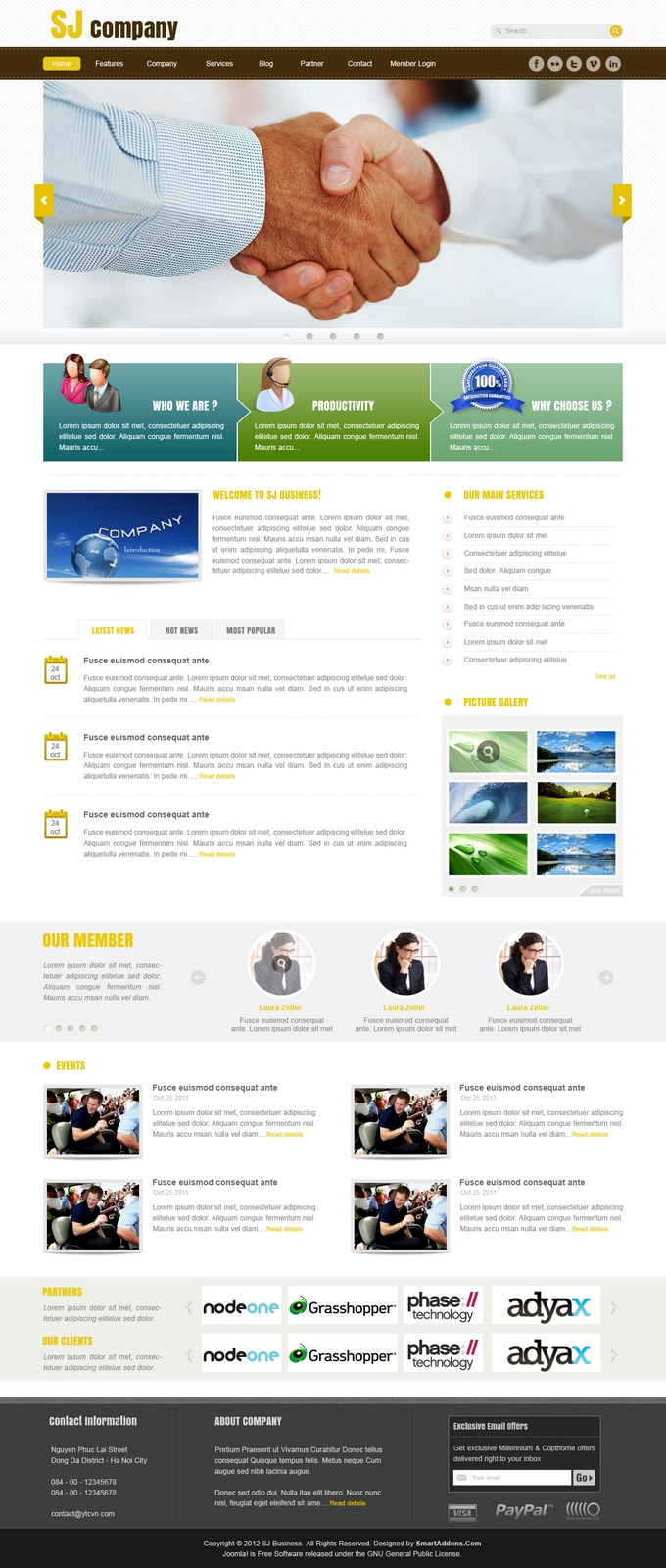 We offer many types of menu as well.
Menu

Mega Menu, allowing complex and multimedia content


Dropline Menu, for simple and neat menu layout


If you need to style modules, refer to this: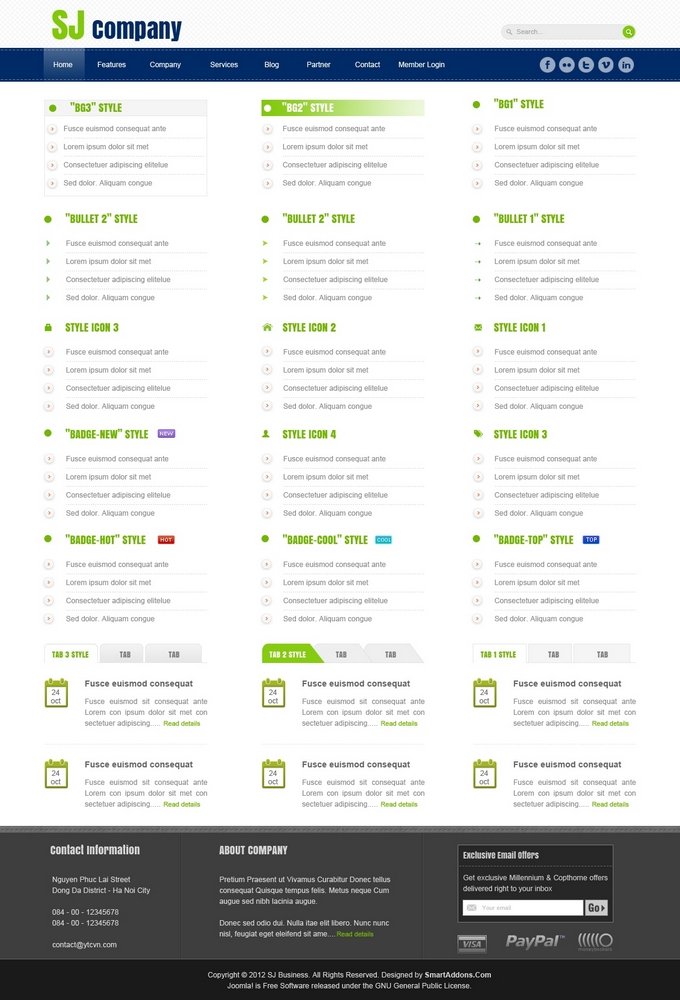 Bonus: Special landing page layout for:
Login


Register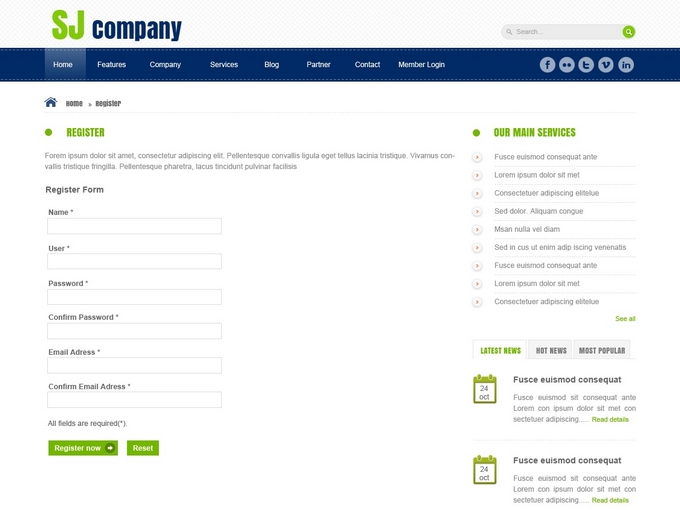 Contact Form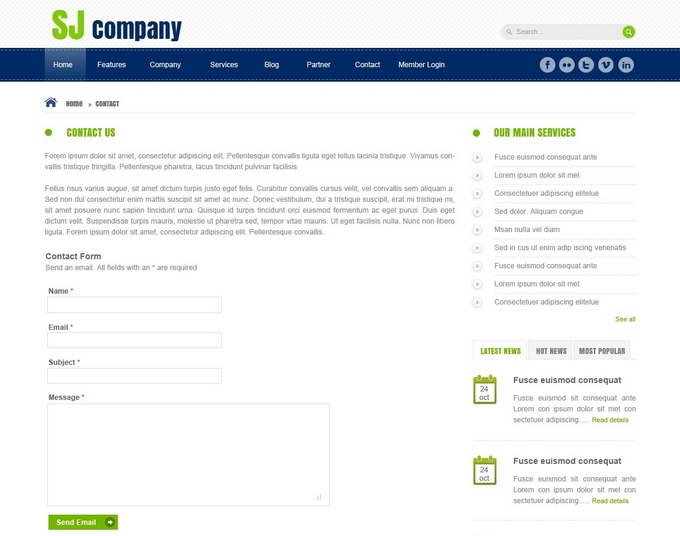 <please click on images to see the original and full images>

You can leave 
comments
here or 
contact us
for any suggestions or customizations! It's highly appreciated.
Thank you mates for that.
Updated News
: This is released, download here
SJ Company