Joomla Information, Tutorials, Tips, Discussion | Professional Joomla Templates and Extensions
Holiday is coming, with Black Friday for sale, Noel for faith, New Year for celebration... Let discover favourite places, glorious hotels and interesting resorts through SJ Resorts - a brand new template for Joomla! 2.5. This will be released soon depending on your comments to help improve it.

Name: SJ Resorts - Responsive Template for SobiPro
Made for Joomla! 2.5 and SobiPro Component, great for hotel, resort, spa... directories, right?
Extensions: many developed in-house.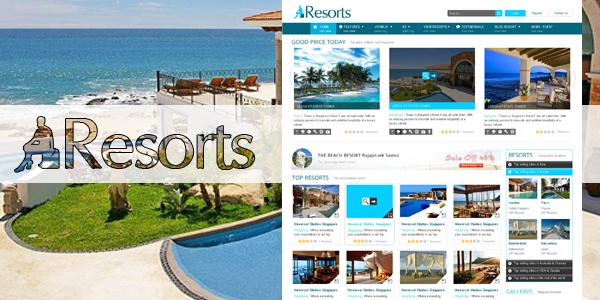 This template offers 5 color styles and here are some images for previewing:
A month ago, we have published SJ Joomla3 - a free template for Joomla! 3. We have received quite much feedback on when our template will be for Joomla! 3 commercially. So we will release this Joomla! template within next week to respond to your kind request. Comments are welcomed to help improve it.

Name: SJ Company - Responsive Joomla! Template
Made for Joomla! 2.5 as well as Joomla! 3.0 (great news)
Extensions: many developed in-house will be included
SJ Company template uses business theme. It is made with 5 color styles and responsive layout, certainly for Joomla! 3 compatible. This Joomla! websites will be focusing on corporate portal and business stuff, but of course, ways to use it is on your own.
When making this template, we kept in mind 3 things:
- Elegant template
- Clean and responsive layout
- Abundant and easily customizable options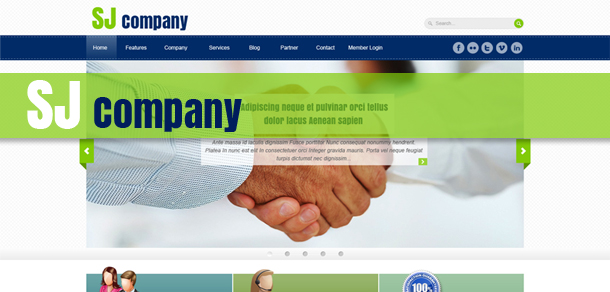 This template offers 3 columns in wide full-width, here are some images for previewing: