Besides, we are delighted to bring to you more Joomla! deals also from our friends and other Joomla service providers.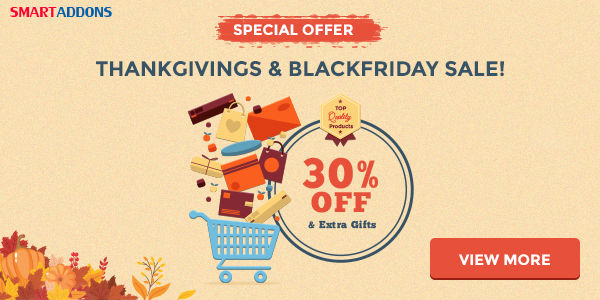 Coupon Code: 30BLACK
Valid: 23rd to 28th November 2016
30% OFF on everything and Extra Gifts.
SmartAddons is a well-known Joomla template club on the web with 100,000+ members with 300+ Joomla templates, extensions, WordPress themes under a range of club-membership models starting as low as $49. On this season, you will have chance to get 30% discount on any Joomla products, WordPress themes and membership clubs on our store.
Moreover, you can get 10-15% extra discount from SmartAddons by share this new HERE.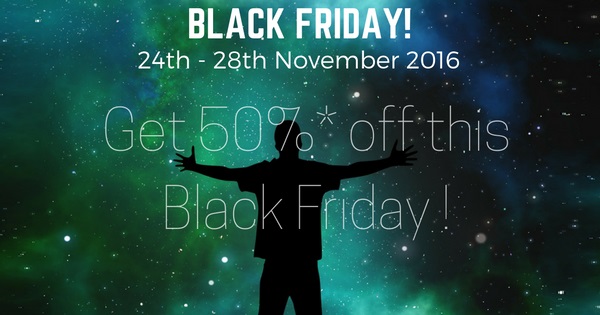 Coupon Code:
TJBF2K16
Valid: 24th to 28th November 2016
Effective 50%* off with 20% off on Single Packages & Bundles
Techjoomla is one of the leading extension developers in the Joomla Sphere today. Both community supported as well as commercially supported extensions serving a variety of uses from publishing to newsletters to social networks are provided by us.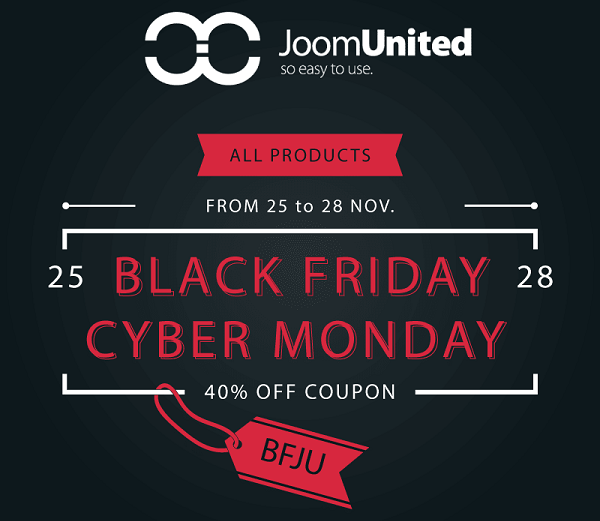 Coupon Code:
BFJU
Valid: 25th to 28th November 2016
40% OFF on all memberships
JoomUnited provides a range of extensions for Joomla and WordPress like galleries, file management, SEO, and general site management. Their products are well coded and, most importantly, very well supported.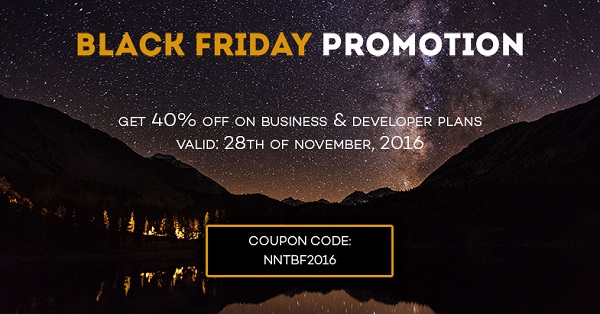 Coupon Code:
NNTBF2016
Valid: 25th to 28th November 2016
40% OFF on all memberships
NorrNext is a passionate team of developers providing extensions for Joomla & Pagekit. The leading product is NorrCompetition - a voting contest extension for Joomla.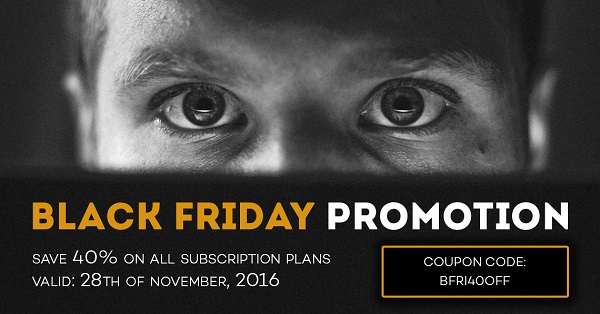 Coupon Code:
BFRI40OFF
Valid: 25th to 28th November 2016
40% OFF on all memberships
RoundTheme brings professional templates for 3rd party Joomla extensions. You will find templates for Kunena, JComments, AcyMailing and Apps for ZOO CCK.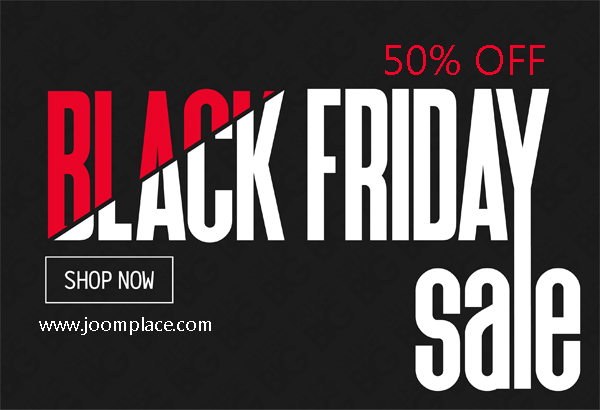 Coupon Code:
BlackCyber50JP
Valid: 24th to 29th November 2016
50% OFF on all memberships
JoomPlace Joomla! Extensions Provider offers 50% discount on all the Joomla! components available at the store. Use a coupon code BlackCyber50JP to save big!
Let's enjoy this crazy sale season with us now!