Tip #1: Choose a design related to your niche.
We offers many different templates for our customers to choose from, all of them is flexible and can be used for many type of businesses. Therefore, you can totally convert and redesign these templates to adapt to your business. However, if you don't have much time and not much idea, the template that is crafted especially for particular purposes with some pre-designed styles will be a perfect choice.
All you need to do is define what type of website you will be publishing, who your customers are and what they need in your website before finding a template that matches your need.
We make it easy to quickly select an appropriate template by using the "Template Browse Topics" in the template store header. Just select your industry, and you can find templates that were designed for fashion, restaurant, sport, education and many more.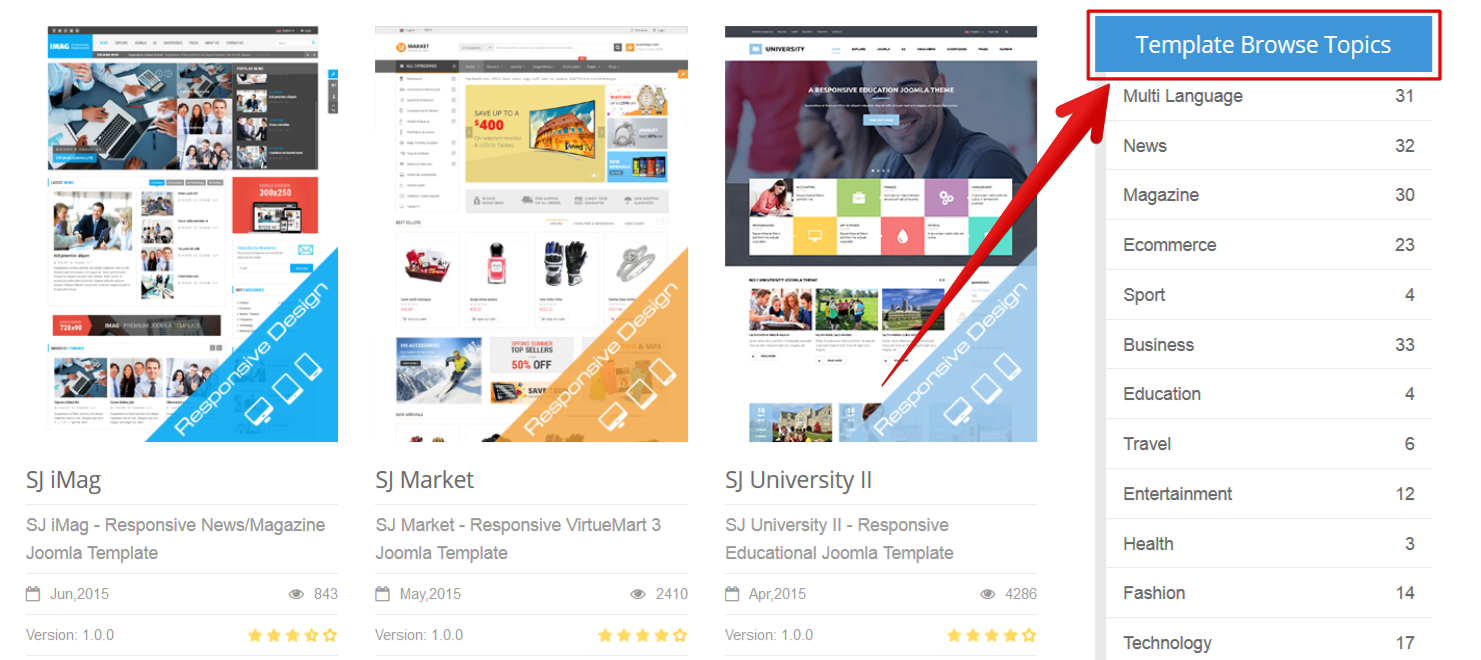 SmartAddons Template Browse Topics
Tip #2: Select a template that has features your site need.
It's crucial to consider template feature set before installing it into your site. Will you need a beautiful design with some features only to make your site lightweight or need a complex site with a lot of functionality? Will you need a video at home page or a slideshow?
Define what features you want and which elements are the most important, then find a right template based on the feature table that's included in the detail page of each our template.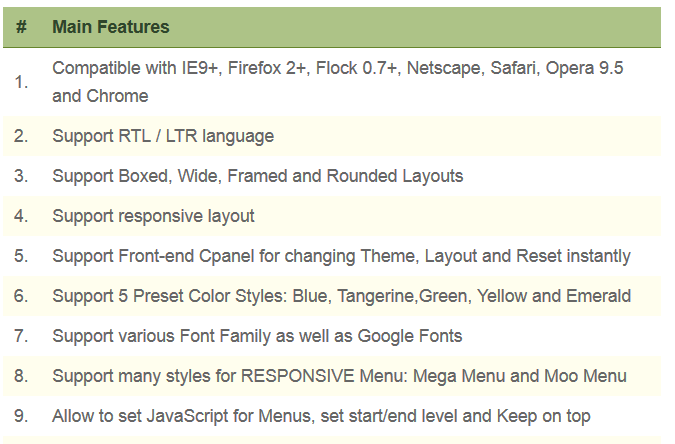 Template Feature Table
Thus, you don't need to install other extensions into your site that can makes your site heavy, and even cause conflict sometimes.
Tip #3: Determine what layout is appropriate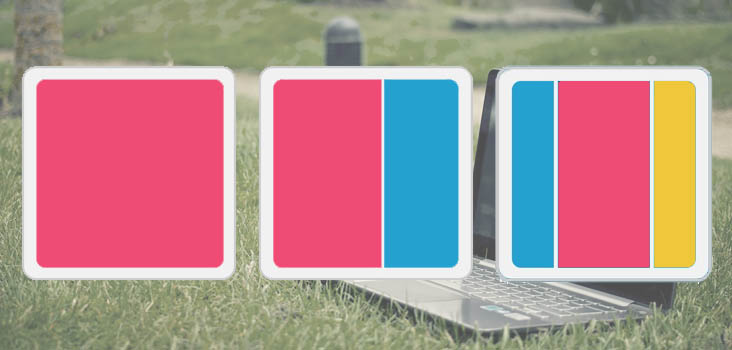 What layout is suitable for your site?
When it comes to choosing a Joomla! template layout for your site, there are many things to consider. The layout determines how your content will be presented to your readers. Selecting a good template layout will make your site more navigable and the information on your site easier to find without making your pages look cluttered.
A text-heavy website will be fine with a blog, news or magazine style layout, while a online shop site may be need more blocks, beautiful photo gallery or slideshow to show products.
Your site will need a simple layout or a complex one?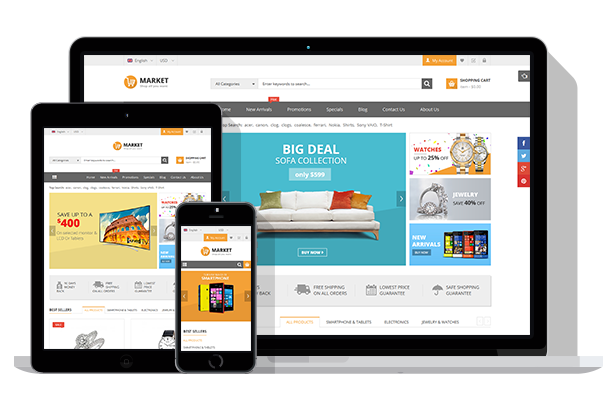 The thing you need to do is start with the purpose of the site and the specific of the page to select the suitable layout. In our store, all of templates are designed with many bonus layouts including exist data, so choosing a right template with pre-defined layouts will not hard at all.
Tip #4: Choose the template that support your language
You live in the country that use right-to-left language? It's important to take into account the language support feature to make sure that the template you selected supports to show properly your language.
Almost Joomla Templates at SmartAddons have the option of on the fly RTL language localization. You can see this function in the feature box and then you just need to check RTL mode on its demo and the whole template will convert automatically.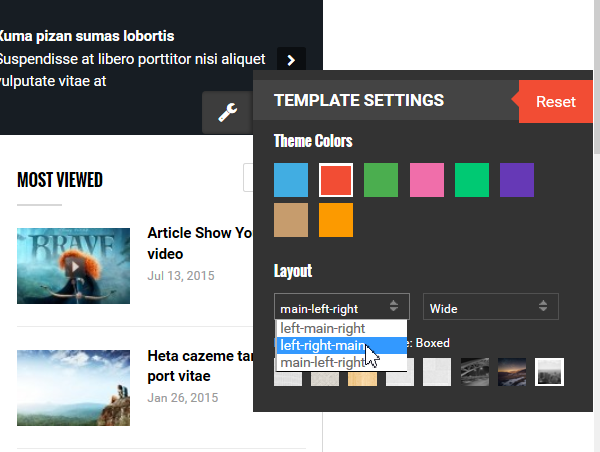 Check RTL feature on the demo
Tip #5: Free or Premium Theme?
Both SmartAddons free and premium templates are already strictly tested with many steps before it's released to encounter bugs and make sure the template works well.
If you are not ready to use a premium Template, you can use our Free Templates first, but we still recommend using Pro Templates that offer a wider selection of features and support from our technical support team whenever you need.
Choosing the best template for your site is not simple at all, but not a hard work. SmartAddons designed a lot of templates for many purposes that can save you time, money and effort when you create a site. Remember that the best template for your site is one that will give you a great look and include the necessary features you need so that you can focus on building your content rather than making it work.
Hope you can find the one in our big store that fits you need. If you need some suggestions, just say something with us via Live Chat. We're happy to talk to you!
Thanks for reading!