I. SJ Vinda - A wonderful responsive entertainment Joomla! template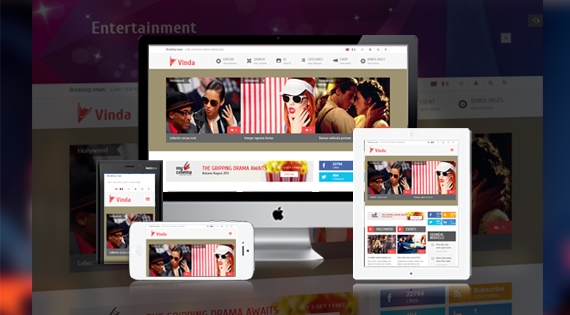 SJ Vinda is a wonderful responsive entertainment Joomla template, it allows you to create a dynamic content managed site in any way you can imagine. With innovative Flat design - a trendy design to look fantastic for all devices as well as combinations with many effective extensions, SJ Vinda would be a perfect template that suitable for any entertainment, media, event, movies websites, you can also style other types of websites as the way you want, of course.
II. SJ Plus - Responsive Joomla! template using LESS and BOOTSTRAP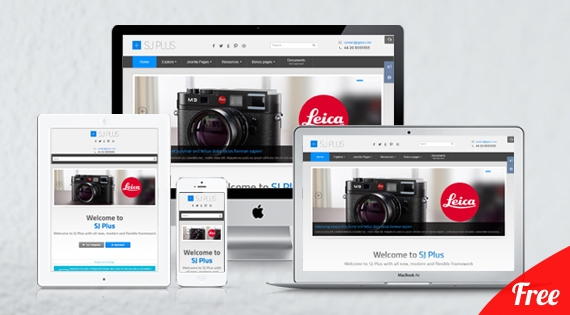 SJ Plus is responsive free Joomla template with stunning visuals and powerful template. It comes with great improvements in technical performance and user experience. With bootstrap, responsive layout, SEO optimized, LESS and innovative in design, this is extremely a powerful and flexible template. The template supportsJoomla 3.x, any choice is up to you. Moreover, SJ Plus can display carousel, tabs or custom stylized content that are suitable to various contexts ranging from personal Websites with social profiles to business Websites with very high traffic.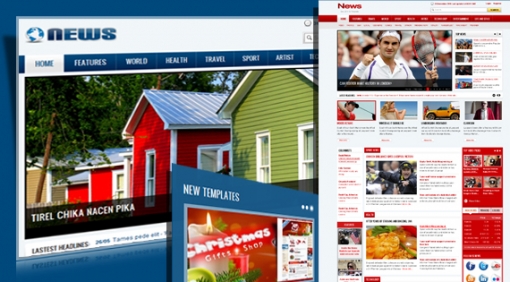 SJ News is a free news Joomla template, dedicated to News & Magazine categories. This template is designed with full responsive, eye-catching layout, extremely fresh and customizable friendly. Furthermore, many powerful extensions and other features which are integrated, it allows you to present content in whatever way you like. SJ New would be the great solution for creating an attractive News, Magazine site.
IV. SJ Joomla3 - A straightforward Template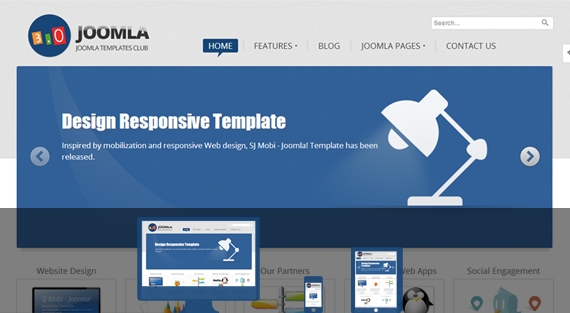 Now let your inspiration fly with SJ Joomla 3. It has a neat, clean and straightforward design. Apart form innovative features integrated inside, namely responsive native, re-designed admin panel and many other features for Joomla 3.x. This free Joomla template is extremely flexible to customize whatever types of website as you wish.
V. Smart News - A professional Joomla! Magazine Template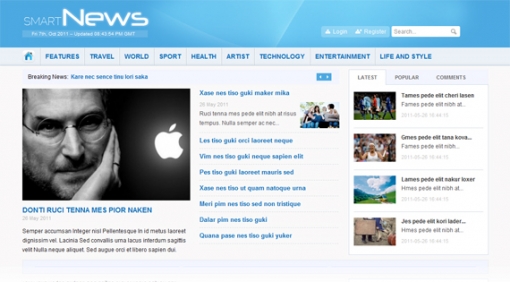 If you are looking for a Joomla template for online news, magazine or gossip websites, Smart News is a perfect choice for you. With its clean and stylish layout as well as well-structured, it provides everything you'll need to create a professional news website. We're sure you will love it at first sight.
We hope you'll like these Joomla templates. Have you got these free templates? If not, what do you wait for? Let download and experience it yourself.
All these free templates have very good design as well as integrated a lot of features to catch up the new trend of websites. That's our free templates, do you want to discover more powerful Joomla! templates? why don't you take another tour with our The Most Popular Joomla Templates in 2013 right now? We're sure this will make you satisfy.
Having a chance, on behalf of the whole SmartAddons team, we would like to thanks all customers for their cooperation, support and good reviews. We hope to continue receiving your belief and support in the next time. Lastly, we wish you all the best for Merry Christmas and an wonderful New Year.
Thanks for reading this!