Front page
Here will be your homepage with default layout
Color - Default Green style
(it will be responsive for all devices)

with 4 other preset Colors
2 Menu Styles:
Powerful with Mega Menu style: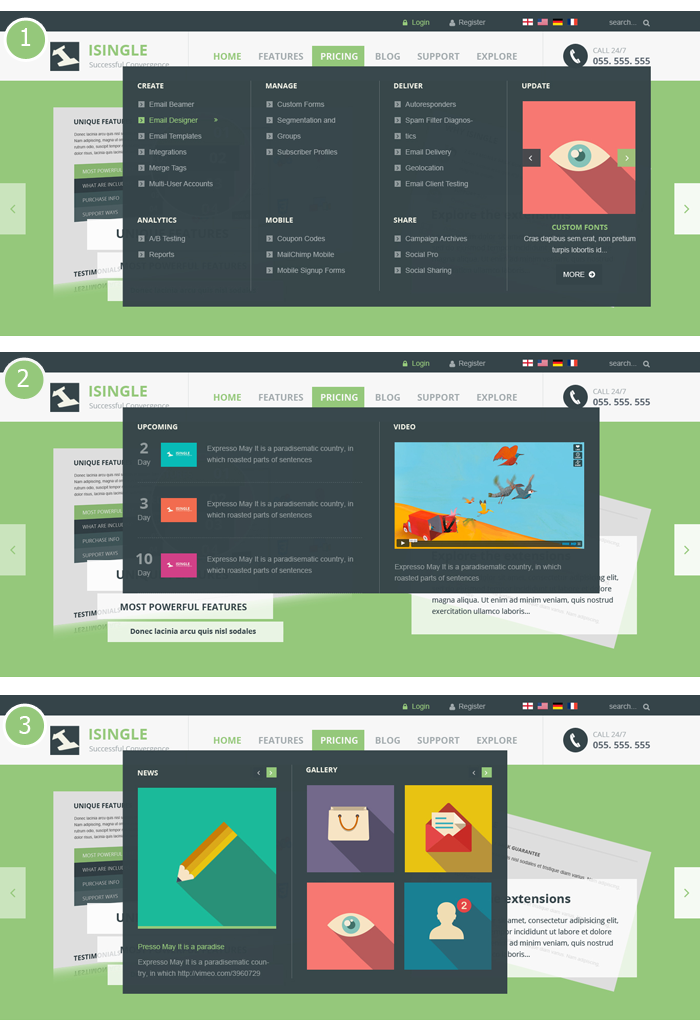 Simple with CSS Menu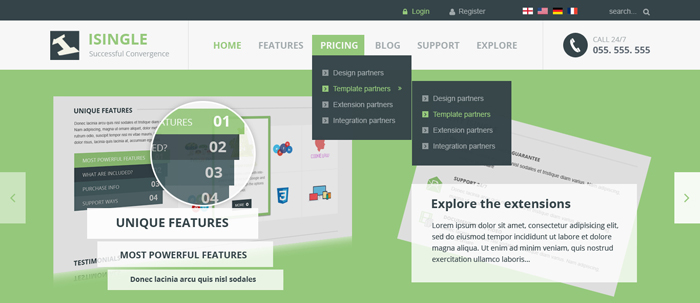 Specific pages for your site
Detail Page for K2 Item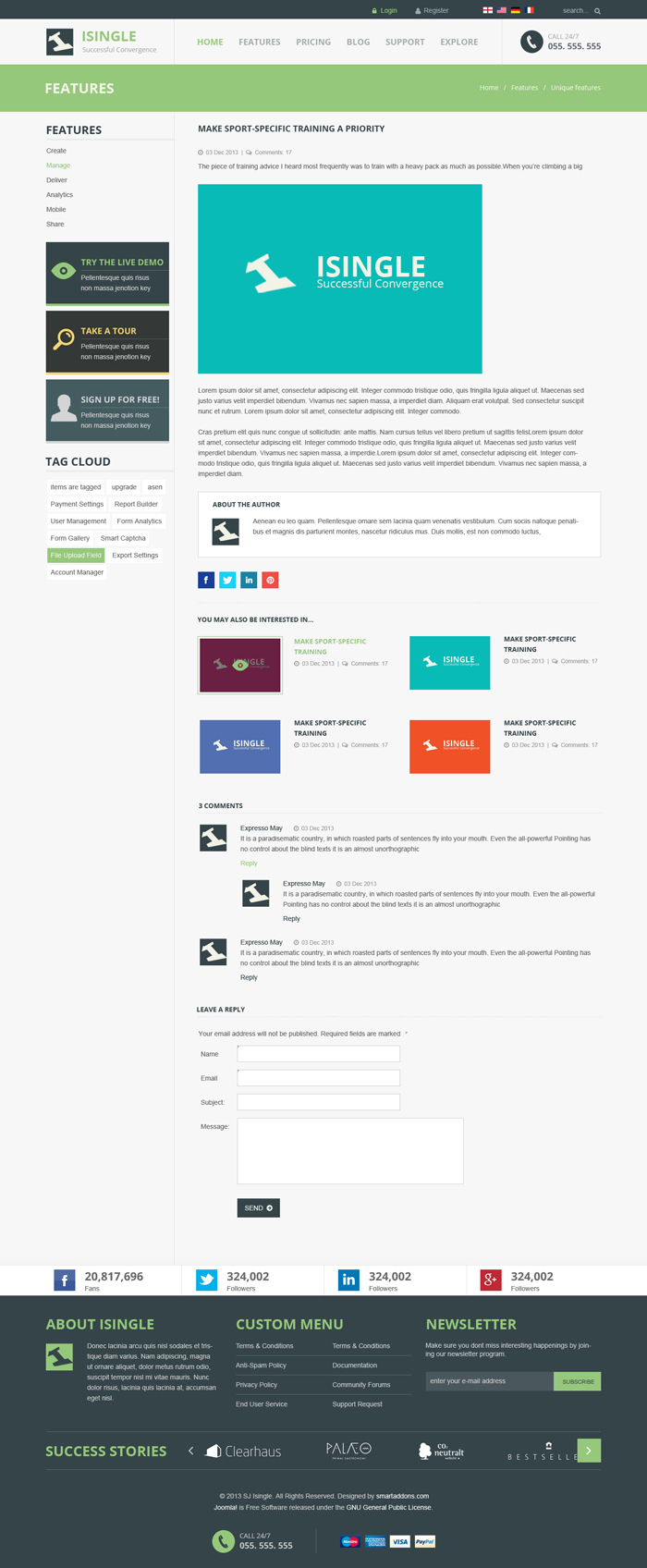 Special bonus pages
Pricing Table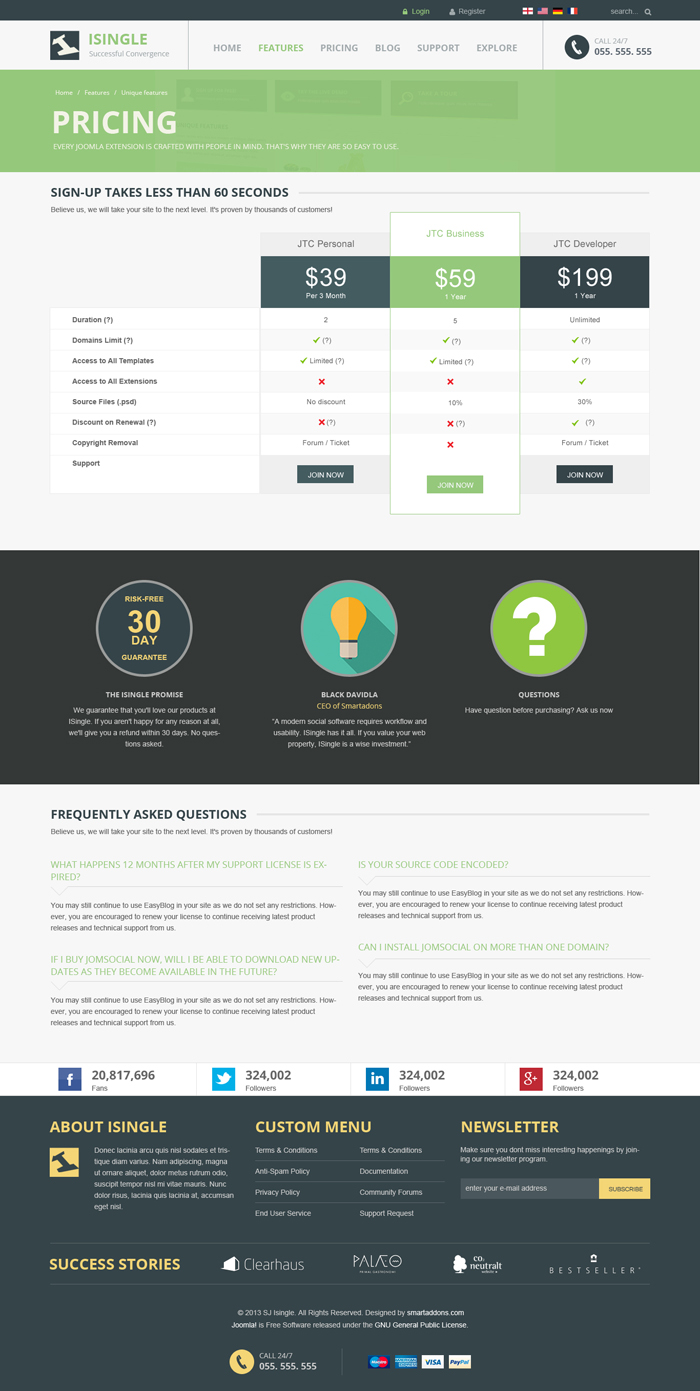 About us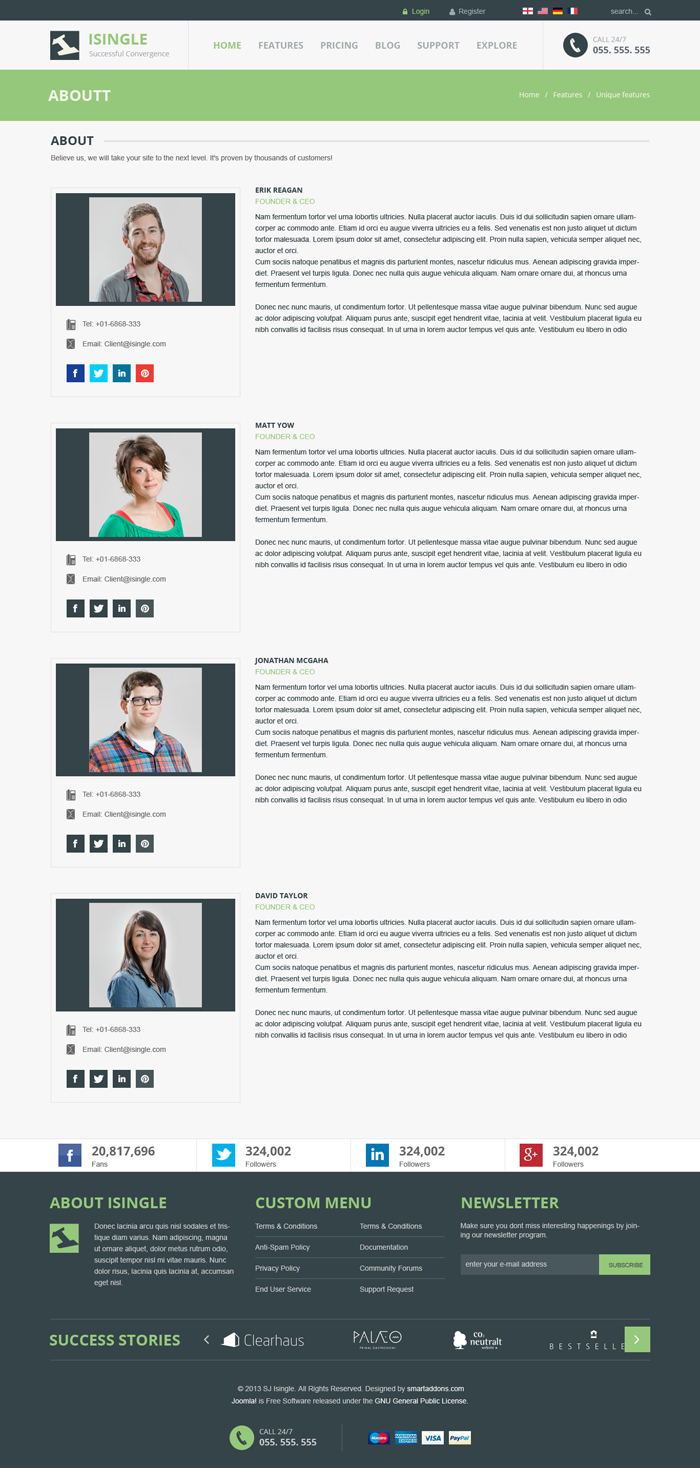 Contact Us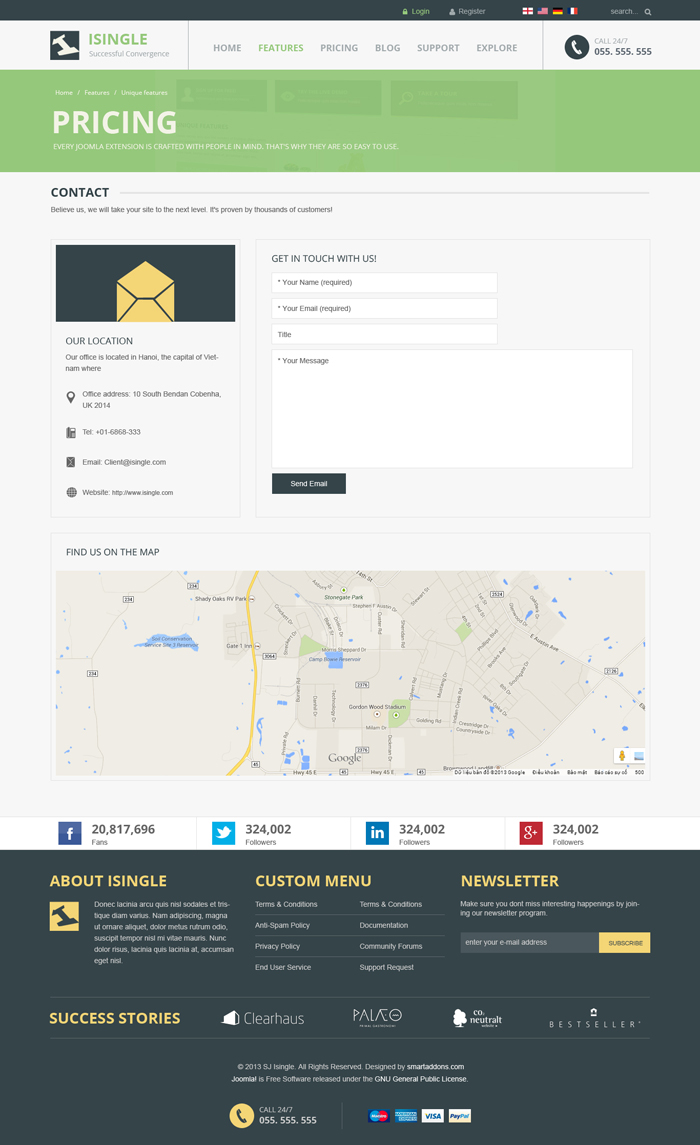 404 Page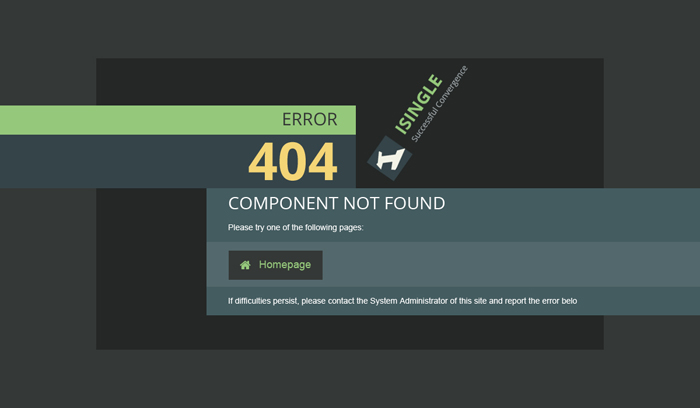 ... or Variations for any custom styles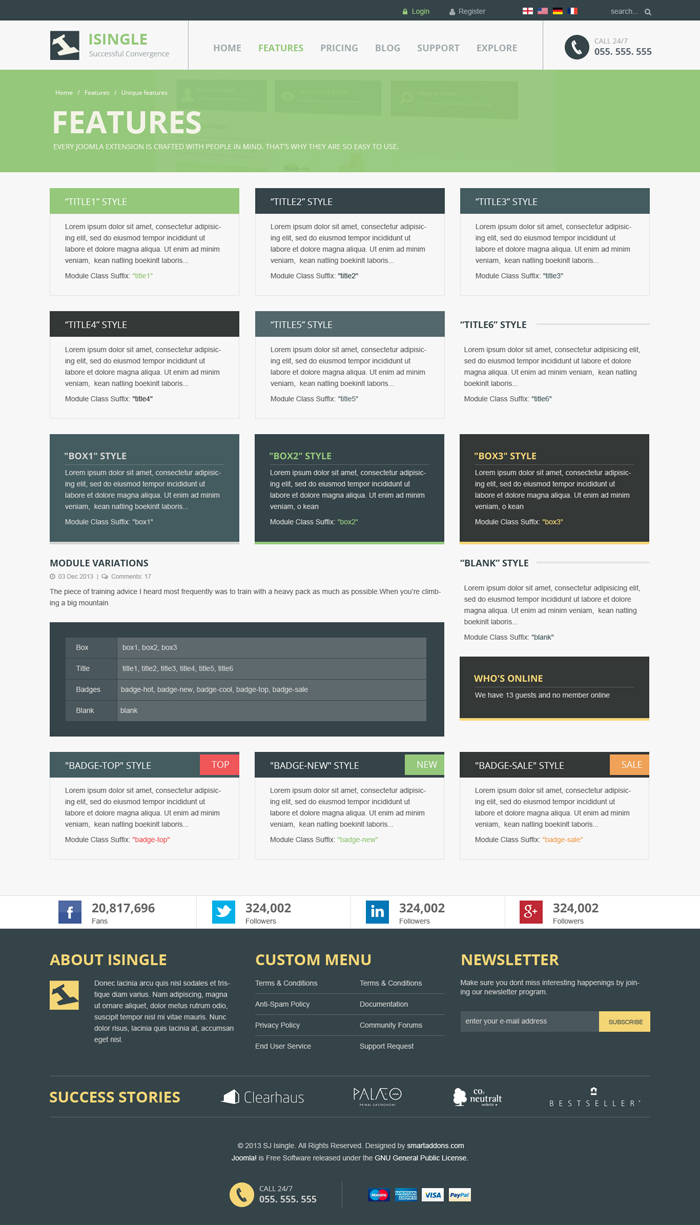 What do you think about this template? Do you want to improve it? Don't hesitate to let us know about your opinions so that we can create a great product for you. You can leave comments here; directly on our Facebook or contact us for any private suggestions or customization...
SJ iSingle is now available: Check out here!
Thank you all for reading!