Moreover, this electronic OpenCart theme comes with attractive design from the first seeing, clear layouts ( 3 homepages, Boxed layout and RTL layout), and various color schemes.
EtroStore for OC 3.0.x is updated with full features
Mobile Layouts Ready for OpenCart 3.0.x
Add module So Tools
Add module Simple Blog
Add module So Lastest Blog
Add module So Countdown Popup
Compatible With OpenCart 2.3.0.x, 3.0.0.x, 3.0.1.x, 3.0.2.x, 3.0.3.x, 3.0.3.6, 3.0.3.7 & Latest 3.0.3.8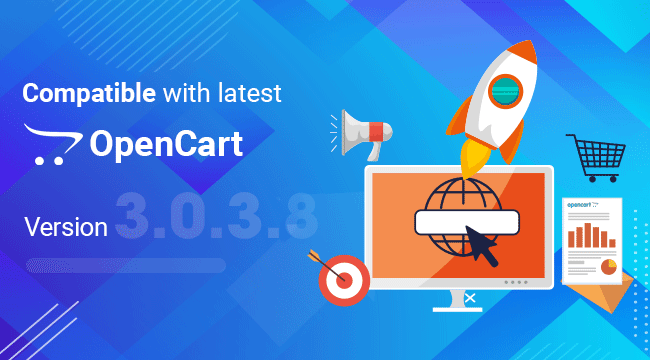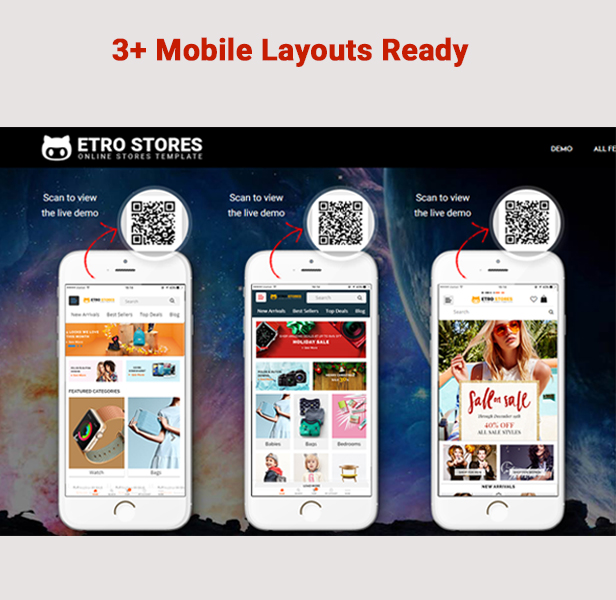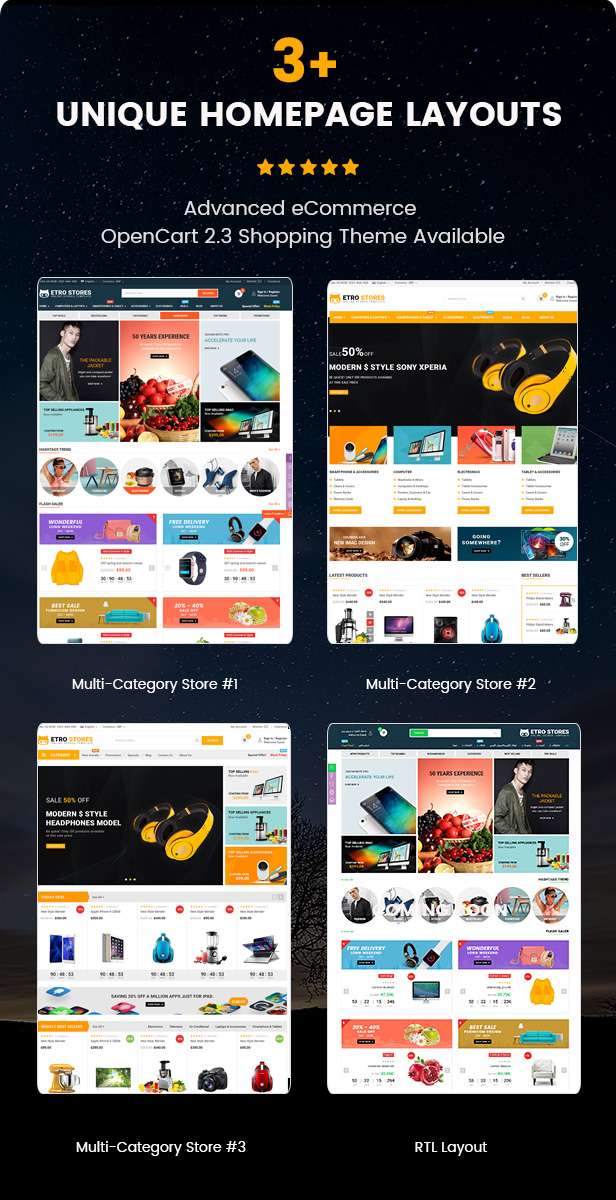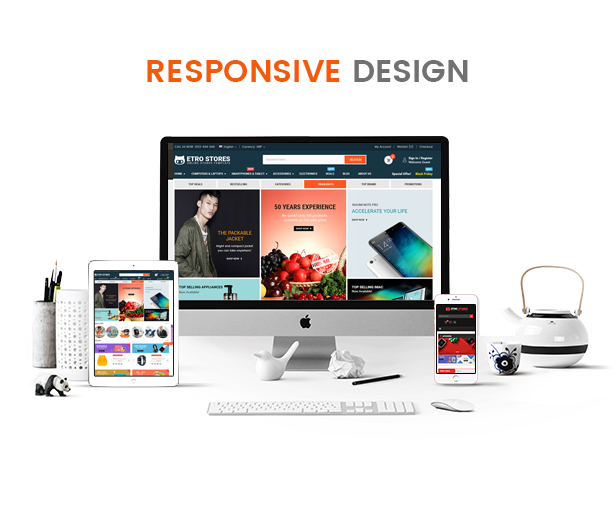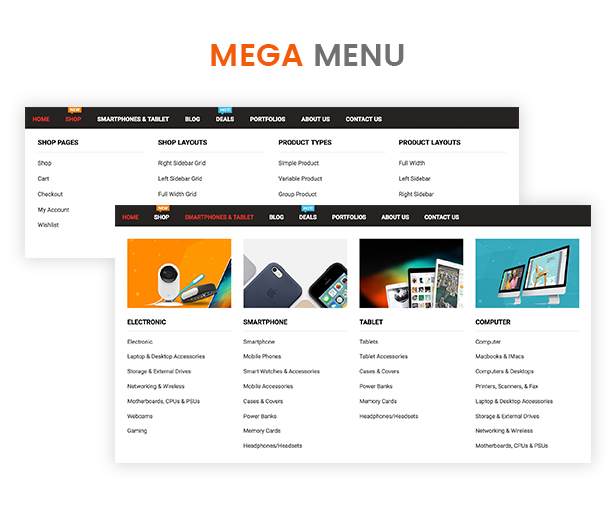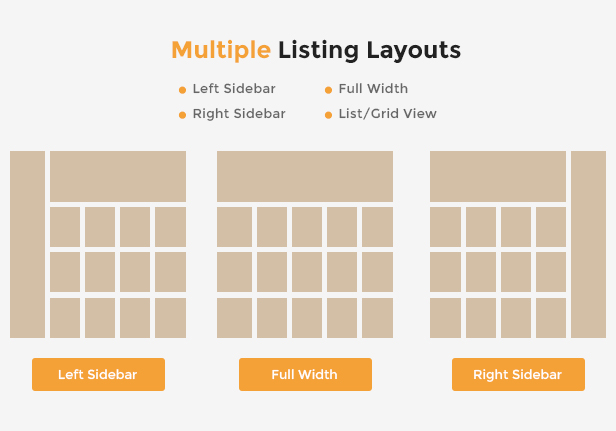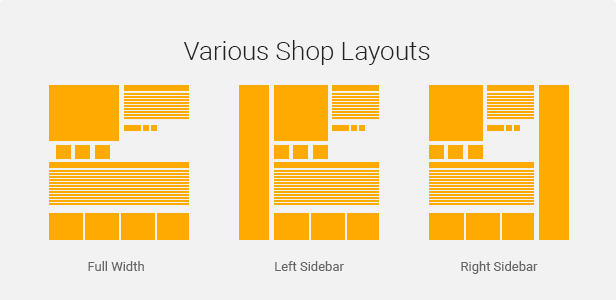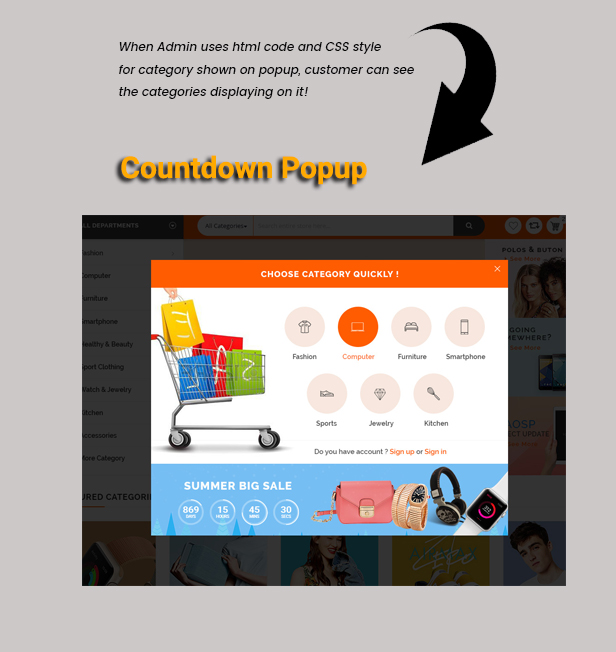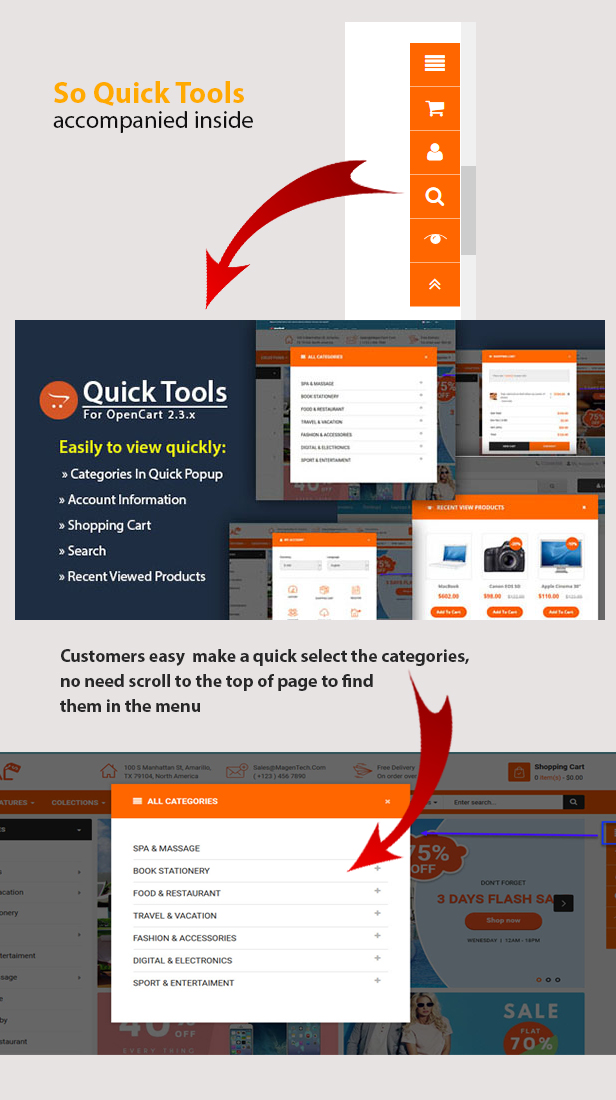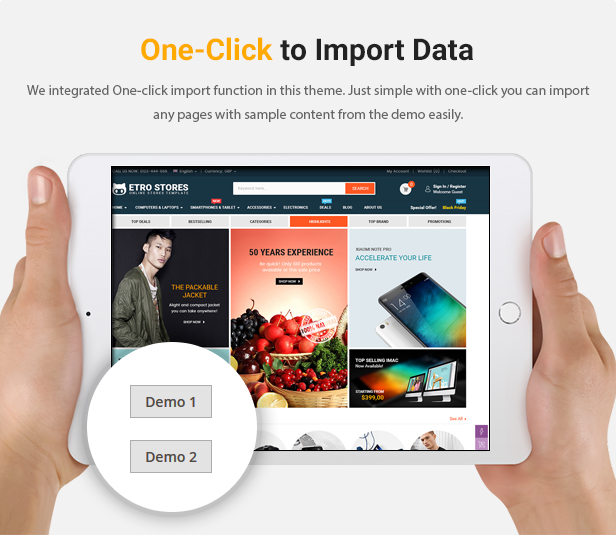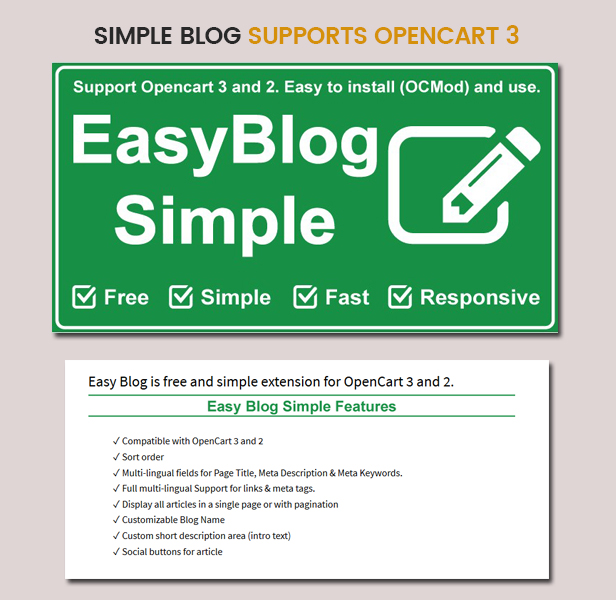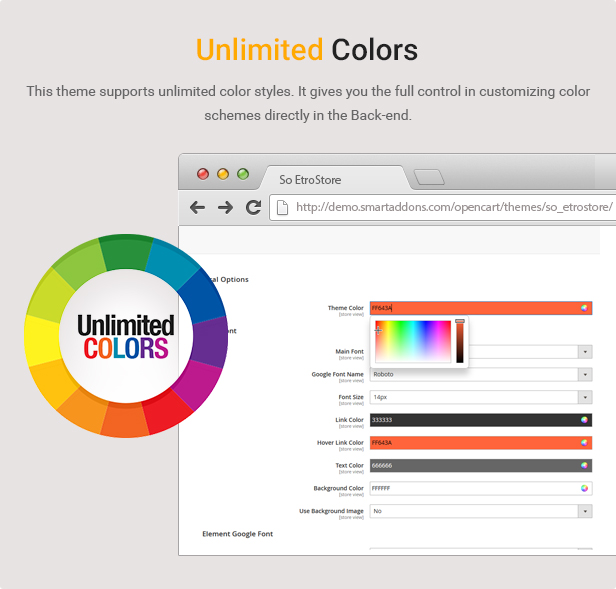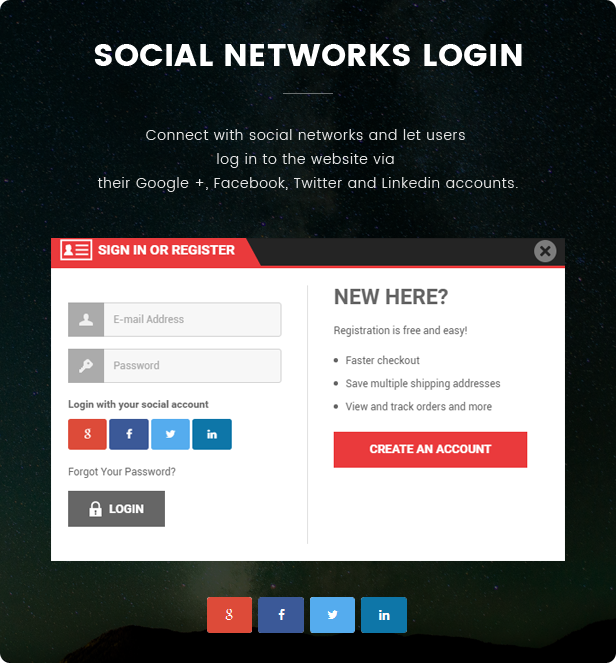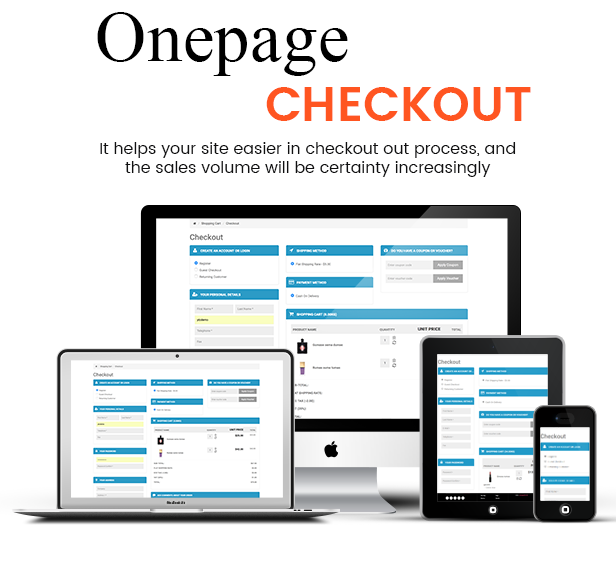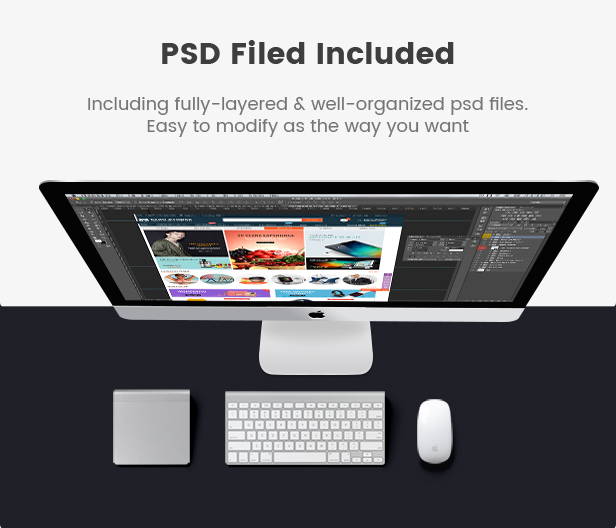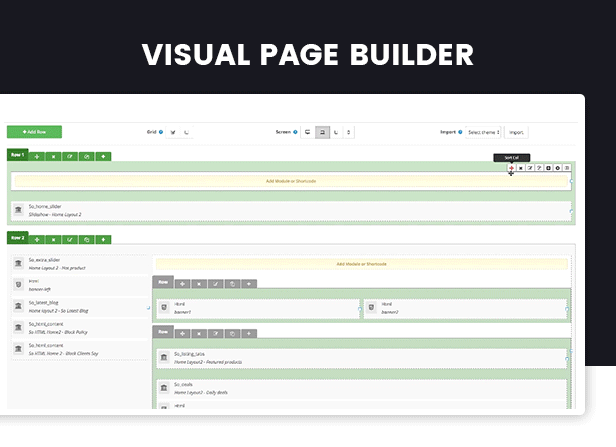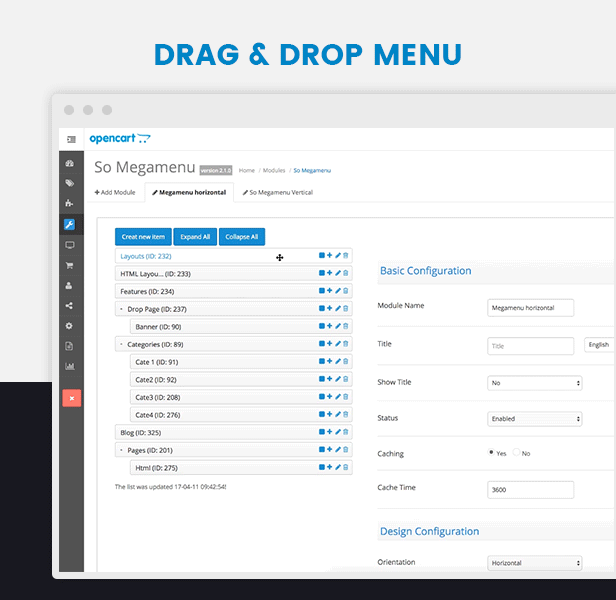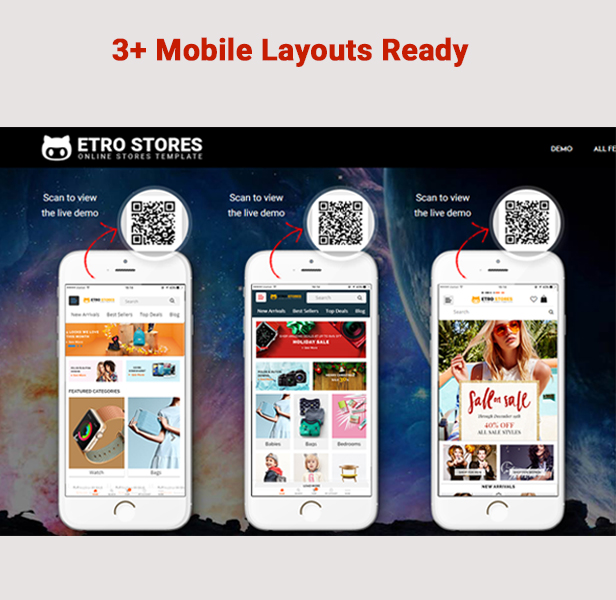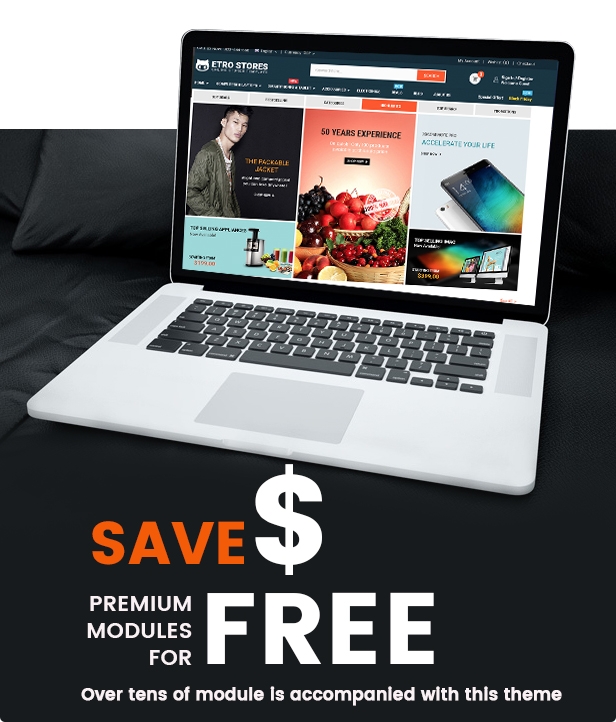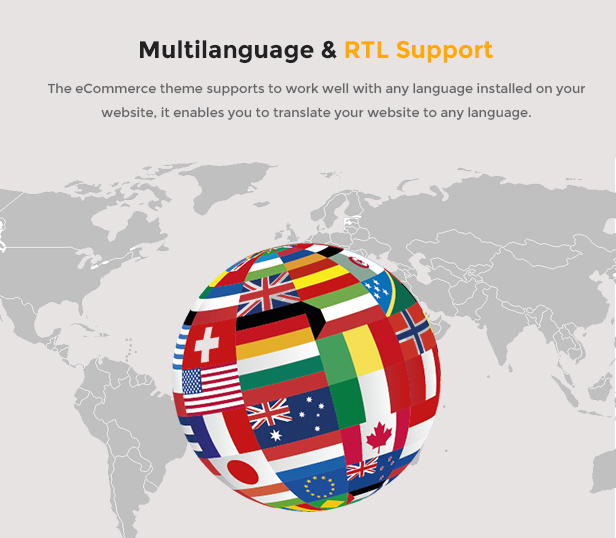 Core Feature
Responsive layout for all devices
Mega Menu support (Horizontal & Vertical)
Categories Popup
3+ Mobile Layouts
Countdown Popup
Latest Blog Support
One-Click import Data
Boxed and Wide layouts
Cloud zoom option for product Images
Multiple Language support
Multi color Options for website skin
Fully integrated with Font Awesome Icon
Social Networks integration
CSS3 table-less design
Setup rows and columns
Display static blocks contain texts below menu items
Blog module included
Support multilingual and RTL layout
AJAX Add To Cart
AJAX Layered Navigation
Clean, modern design can be used for any type of website
Grid / List view

Allow to display your items in either list or grid view

Set Layout for each page

Easy define column left or column right for each page in admin panel.

Custom Slideshow
Tabs Category Slider
CMS block
New Products Slider
Hot Deal Products Slider
Bestseller Products Slider
Show second image on hover
Newsletter block
Related Slider
Brand Logo Slider
Cloudzoom and images slider
Product Quick View
Advanced Typography Options!

Use Google Fonts, Standard Fonts, or Upload Your Custom Font!

Wide & Boxed Layout Versions

Full control over site width; content area and sidebars
Back to top button

Graphics Used
SEO friendly
Optimized codebase
Compatible with IE10+, Firefox 4+, Netscape, Safari, Opera 9.5 and Chrome
Download PSD files worth $12 for Free
Note: All images are just used for preview purpose only and NOT included in the final purchase files.
Change Log
------------ Update: VERSION - 1.1.5: OCt-29-2020 ------------- 
[Update] Compatible with OC3.0.3.6

------------ Update: VERSION - 1.1.4: Apr-03-2019 ------------- 
[Update] Install theme data loss old Modification list

------------ Update: VERSION - 1.0.1: Jan-28-2019 ------------- 
[Bugfix] Error warning on php 7 of Opencart 3

VERSION - 1.0.1 for OC 2.3.x: Update on Aug-01-2018 ------------
[Fixbugs] Search Result Error on Mobile:  No Results after entering a search query

VERSION - 1.1.3 for OC3: Update on Feb-27-2018 ------------
[Fixbugs] SO Pagebuilder Module: Notice: A non well formed numeric value encountered

VERSION - 1.1.3 for OC3: Update on Oct-27-2017 ------------
[Fixbug] Page My account - language display wrong
[Fixbug] So onepagecheckout - text language not translates
[update] So Social Login v1.1.2
[update] So Filter Shop By v2.2.1

VERSION - 1.0.1 - OC 2.3.x: Update on Sep-11-2017 ------------
[+] Fixed bug: Filter shopby module on version for OC 2.3.x

------------ Updated on OpenCart 2.3: Update on September-07-2017
[+] Added folder: catalog/controller/custom 

------------ VERSION - 1.1.2 - Update on OpenCart 3: Update on September-06-2017
[+] Updated mobile layouts to compatible with OpenCart 3.0.x

------------ VERSION - 1.0.1: Update on August-30-2017 ------------
[+] Fixed Bug:  Fix display https that causes error module so filter_shop_by

------------ VERSION - 1.0.1: Update on August-15-2017 ------------
+ Fixed bug: Fix bugs Module so tool -  error show  addtocart for Version OC 2.3.x

------------ VERSION - 1.1.0: Update on August-03-2017 ------------
[+] Fix error: http in the modules:  listing tab, megamenu

------------ VERSION - 1.1.0: Update on August-02-2017 ------------
- Update version 1.1.0:
[+] Compatible with OpenCart 3.0.x

------------ VERSION - 1.0.1: Update on July-26-2017 ------------
[+] Updated Module So Social Login v1.0.1
[+] Updated Module So Onepage Checkout v1.0.3
[+] Updated Module So Filter Shopby v2.1.2
[+] Fixed error show Out of stock on module
[+] Fixed error So_mobile - Remove Create Color 
[+] Fixed error So_tool Translate Language 

------------ VERSION - 1.0.0: Update on July-10-2017 ------------
[+] Fixed bug: multi-language error on the footer part of the mobile layout

------------ VERSION - 1.0.0: Release on June-27-2017 ------------
[+] Initial Release