Sj Basic4 is very first Joomla template built on latest Joomla 4.0.3. It is worth to experience Joomla 4 with Sj Basic4 free Joomla template. Besides, Sj Basic4 is available with many extra pages: blog listing, blog detail, contact us, about us... We also provide the Quickstart package for FREE that you can quickly install your website as same as our demo without paying any extra cost.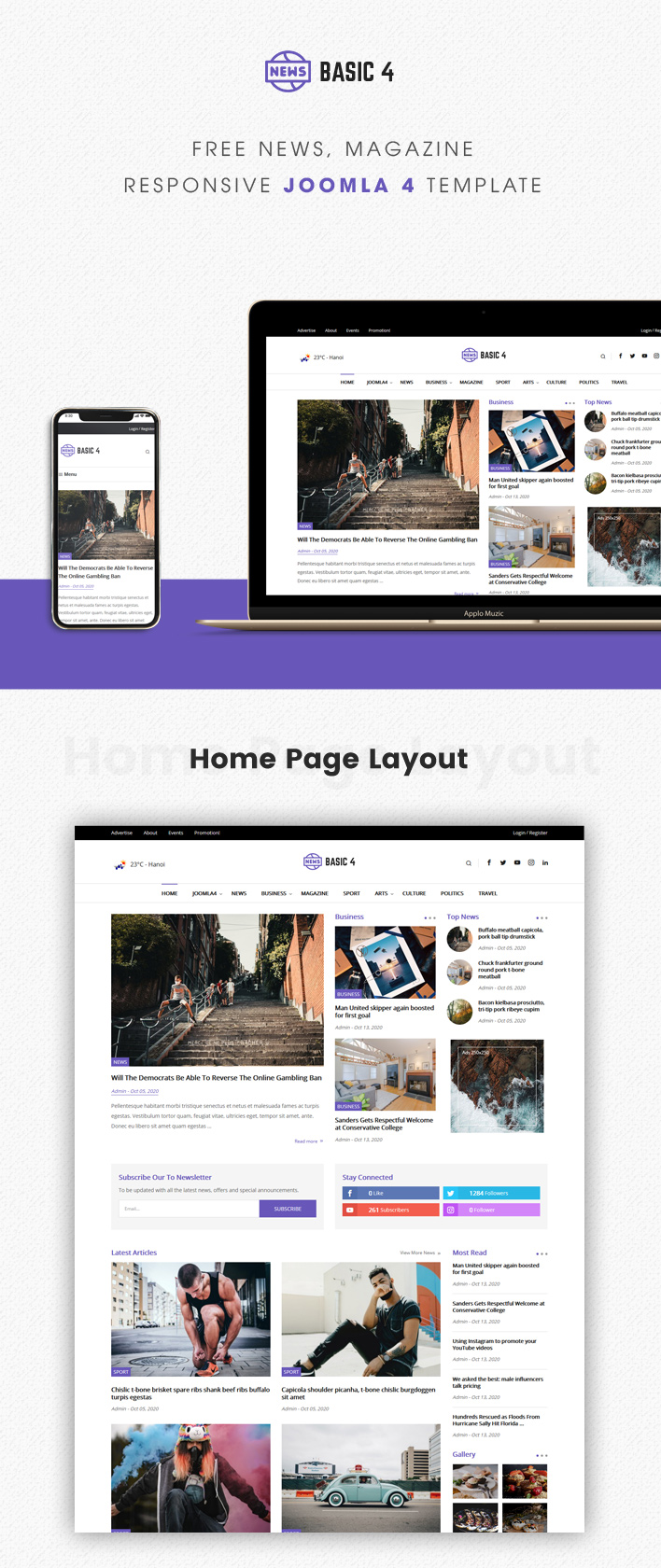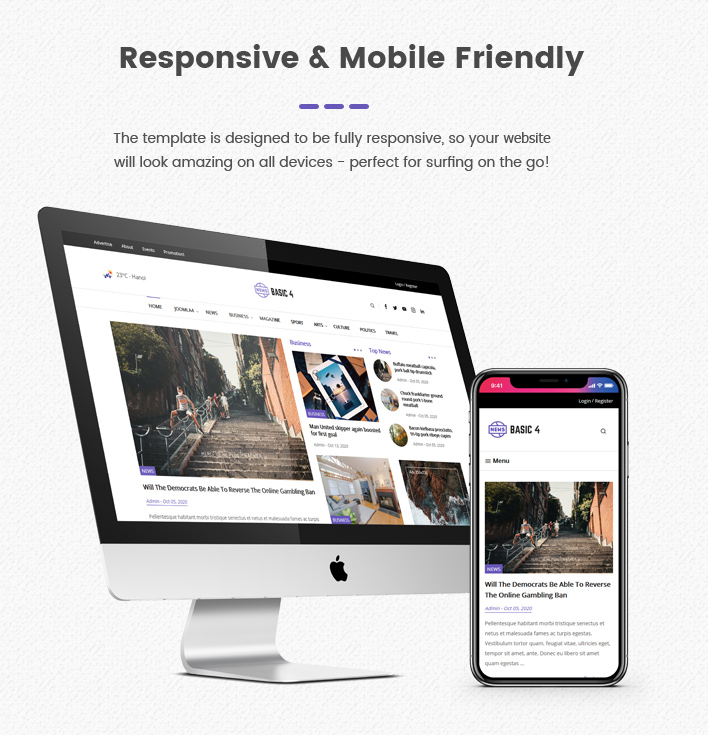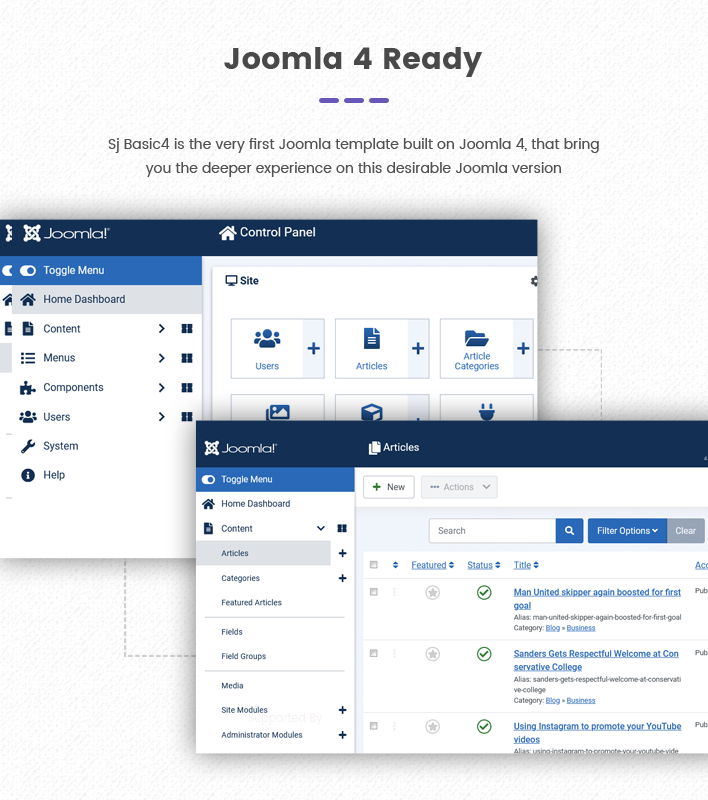 WHAT ARE INCLUDED IN DOWNLOAD PACKAGES?
Free SJ Basic4 Template Package
Use this package to install to your current site
Free QuickStart Installation Package
This package includes template, modules, plugins, components and sample data. By using this package, you will have a complete site look like demo site.
Free Extension Package
Free extensions which we used for the demo.
CHANGELOG
VERSION 4.0.3: Released on September 29, 2021
- Updated to Joomla 4.0.3 Stable
VERSION 1.0.2: Released on September 08, 2021
- Updated to Joomla 4.0.2 Stable
VERSION 1.0.1: Released on November 16, 2020
- Compatible with Joomla 4.0 Beta 5
VERSION 1.0.0: Released on October 21, 2020
- Initial release
- Compatible with Joomla 4.0 Beta 4
---
Follow up all of the news of Joomla 4:
→ How to Migrate Joomla 3 to Joomla 4 Step by Step Tutorial
→ [SmartAddons] Products Support Status & Joomla 4 Update Plan
→ Joomla Announcement - Joomla 4 Stable 17th August
→ Differences Between the Joomla 3 and Joomla 4