<please click on small images to see the original and full images>
Front Page - 
How special this page?
With (1) quick turn into different layouts within one click, (2) static sidebar and (3) infinitive scrolling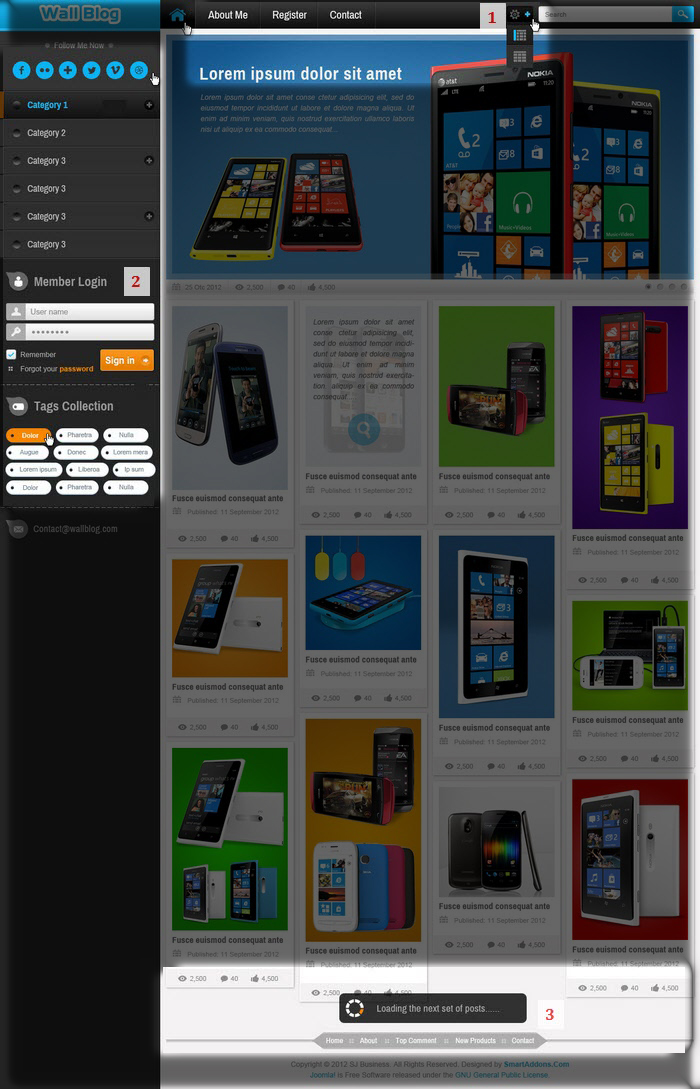 Thanks to infinitive scrolling; and pop-up feature below, this template prevents time-consuming of so many clicks.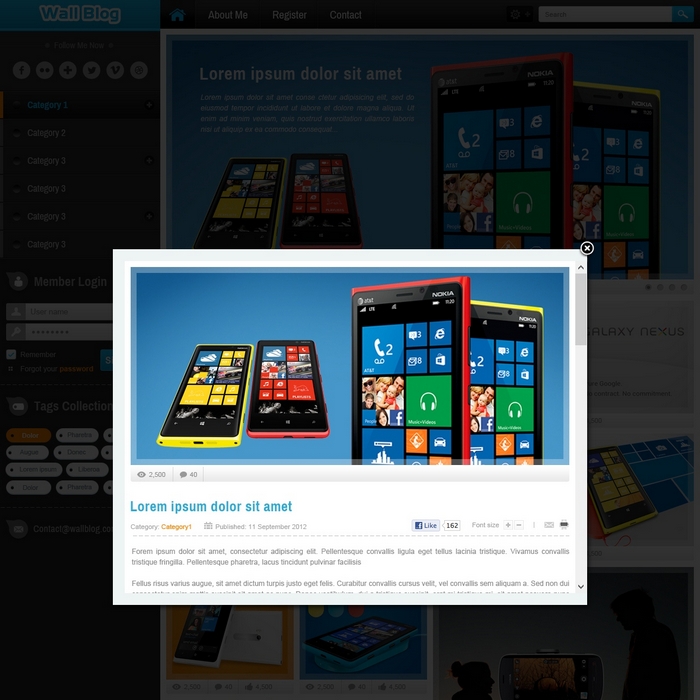 Listing-page has two choices
...listing items into multiple columns, with details of each items accompanied: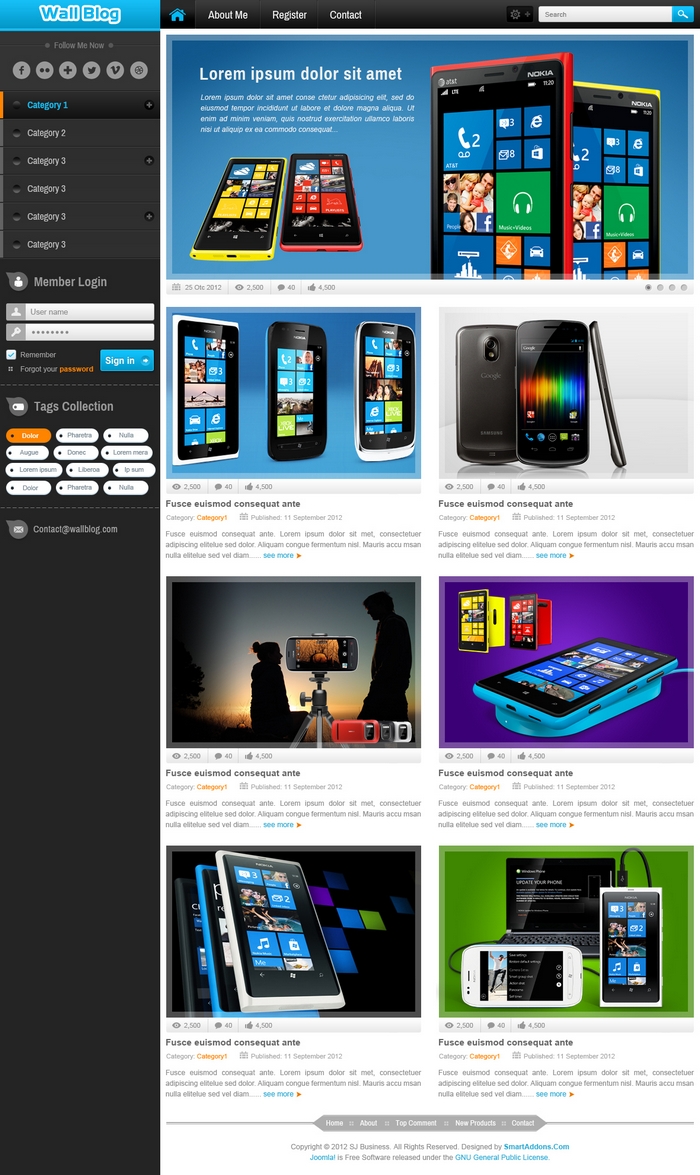 Or showing into single column, with prominence of large thumb images: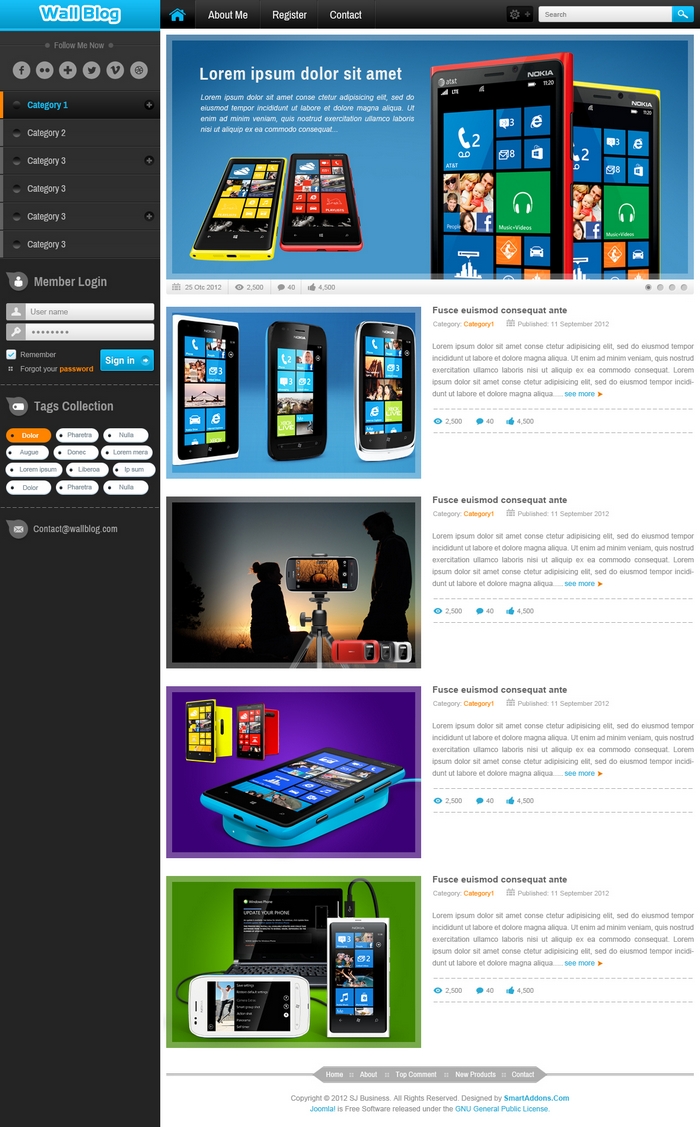 This template includes many colors beside the default Blue one.
Color Styles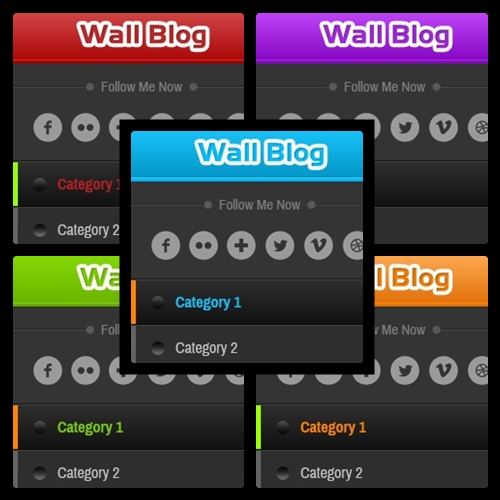 Navigate easily through coherent structure of your site with Sidebar accordion menu, Mega menu as well as CSS menu.
Accordion menu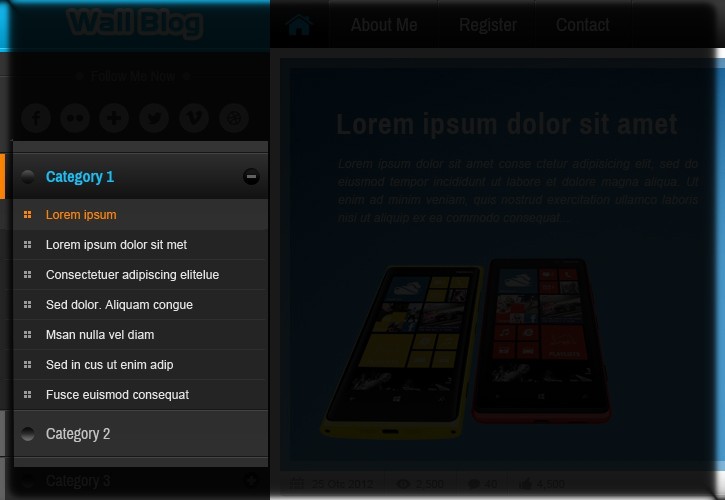 Mega Menu with ability to include multimedia content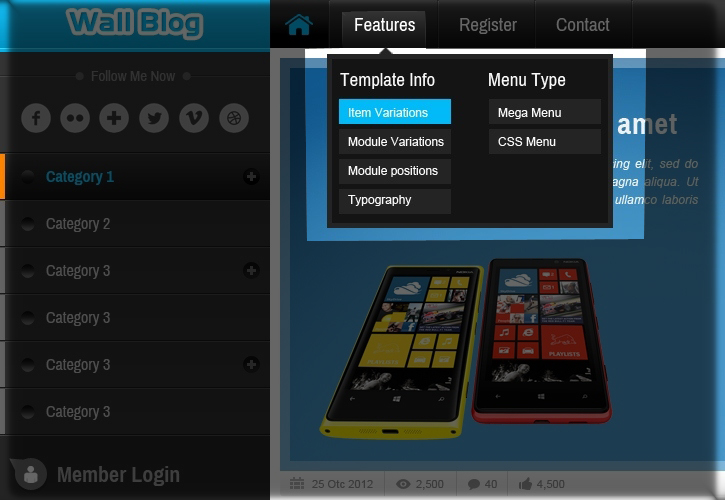 CSS simple menu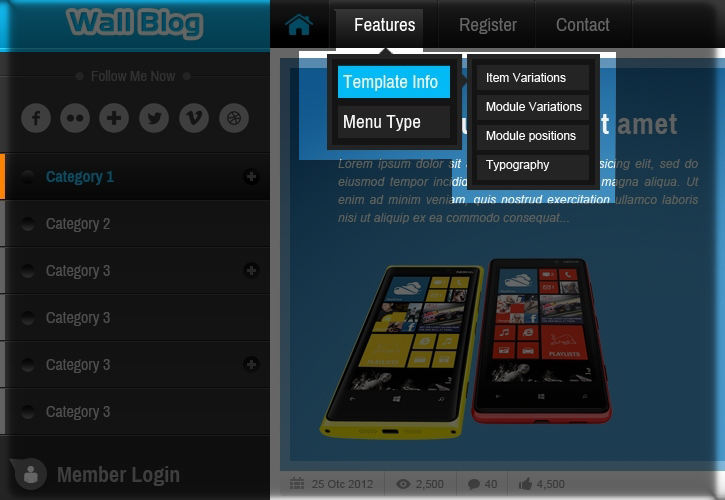 If you need to match this template with styles of other modules, refer to this: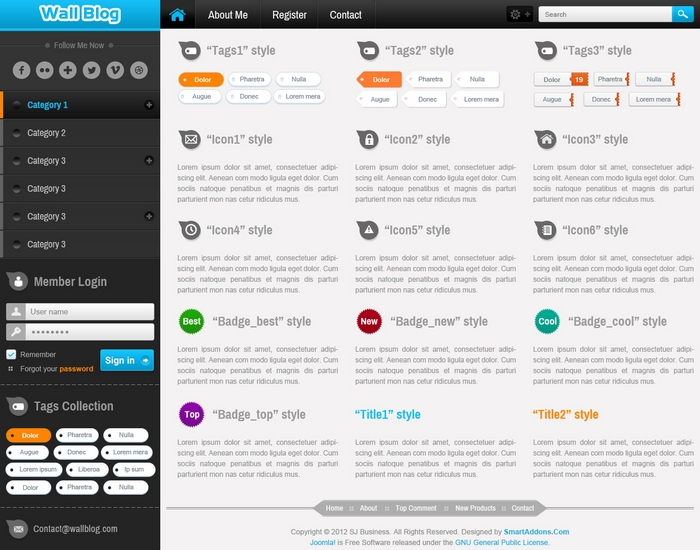 <please click on small images to see the original and full images>


Our thanks to reviewers provided and providing comments here, you will:
- Get 
15%-off
discount on this
SJ Wall Blog template
when it is released, about 20th this month.
Thank you all.