Note: Joomla 3.7 is a one-click update. It is recommended to update from Joomla 3.6.5 to Joomla 3.7. For earlier version, please review the update category on the Joomla! Documentation.
Most Highlight New Features in Joomla 3.7
Custom Fields

In Joomla 3.7, administrators have ability to add Custom Fields to the articles, users and contacts; extension developers can use this features within their own custom Joomla Extensions. With 15 different field types, it is easy to structures more complex content entry system that allows content managers simply enter their data in a standard manner and display it consistently to the visitors.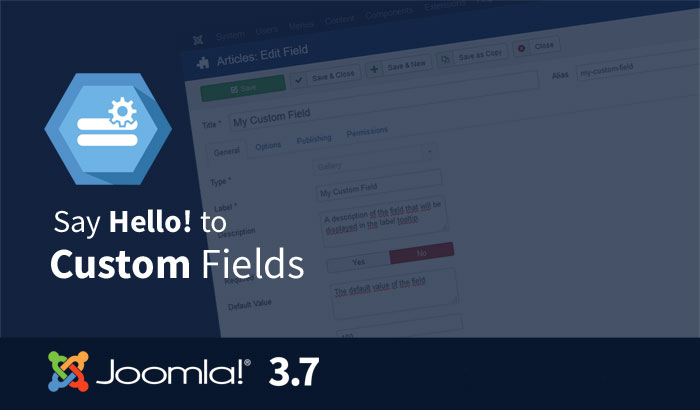 Multilingual Associations Component
This feature allows you to easily translate your content from one single, unified interface.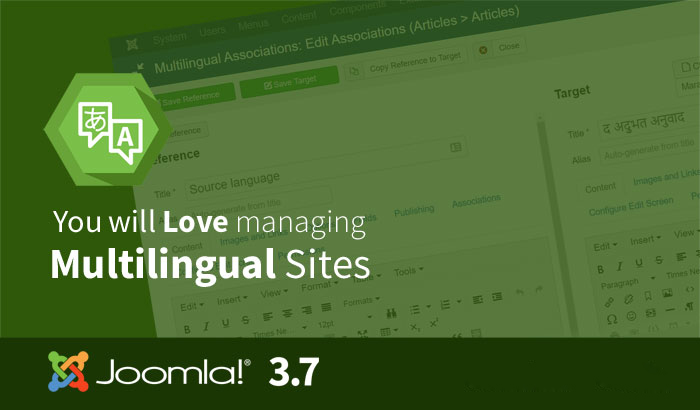 Improved Workflow
You can now create a category, article, and menu item all in one step from within the menu manager.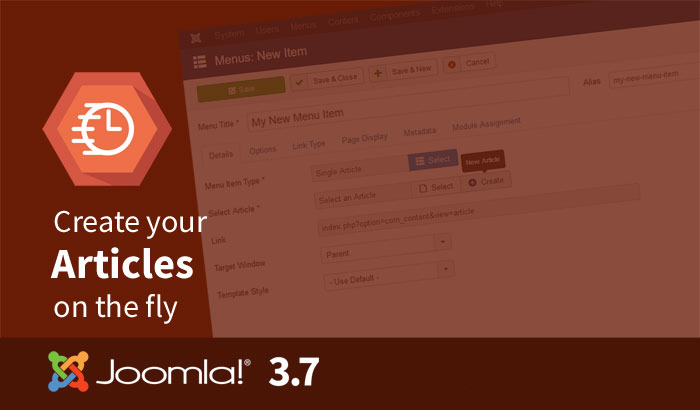 User Experience
Your User Experience is improved thanks to the display of your global settings, a flatter backend template, the possibility to share your session between frontend and backend and a number of other minor UX improvements.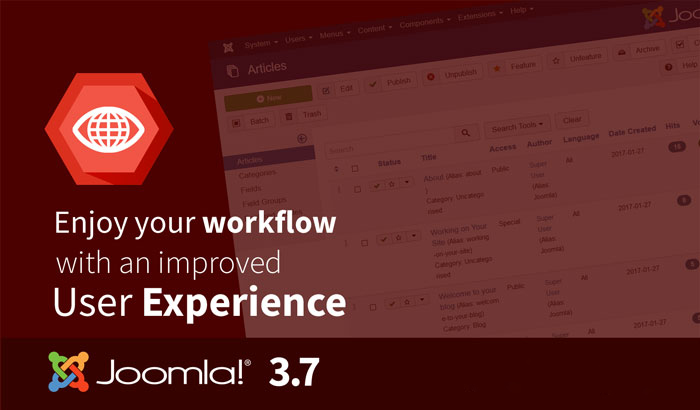 Backend Menu Manager
Now you can create custom menus for the Backend just like you can for the Frontend - allowing you to control what users can see which admin menu options.
Do more with TinyMCE
Including new buttons to easily add menu links and contacts and many other improvements
Easier Extension Maintenance
Prevent administrators from accidentally uninstalling needed extension package elements
To see full list of  Joomla 3.7 features, please visit Joomla 3.7 Site
Security Issues Fixed
New Installations
Upgrade Packages
Please read the update instructions before updating and remember to clear your browser's cache after upgrading.
SmartAddons & Joomla 3.7 Stable
Our Joomla team have been starting to update all our Free and Premium Joomla templates and Professional Joomla Extensions to Joomla 3.7. We will notice you whenever a product is completed in the Joomla 3.7 templates and Joomla 3.7 extensions list. So, keep in touch with us for the good news!