WHAT ARE KEY FEATURES FOR JOOMLA USERS?
1. Content Versioning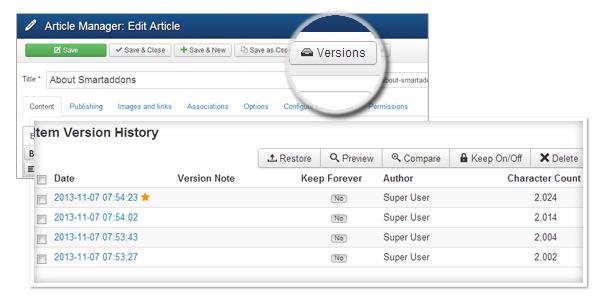 It's so convenient features for storing, comparing, restoring your content. In this version Joomla 3.2, all changes will automatically save in the item history version. That means if you have some mistakes, you can fully back to previous revision easily.
2. Joomla multilingual support
Do you want a multi-language site? Joomla 3.2 allows you to automatically activate the Joomla! multi-language feature during Joomla's initial installation.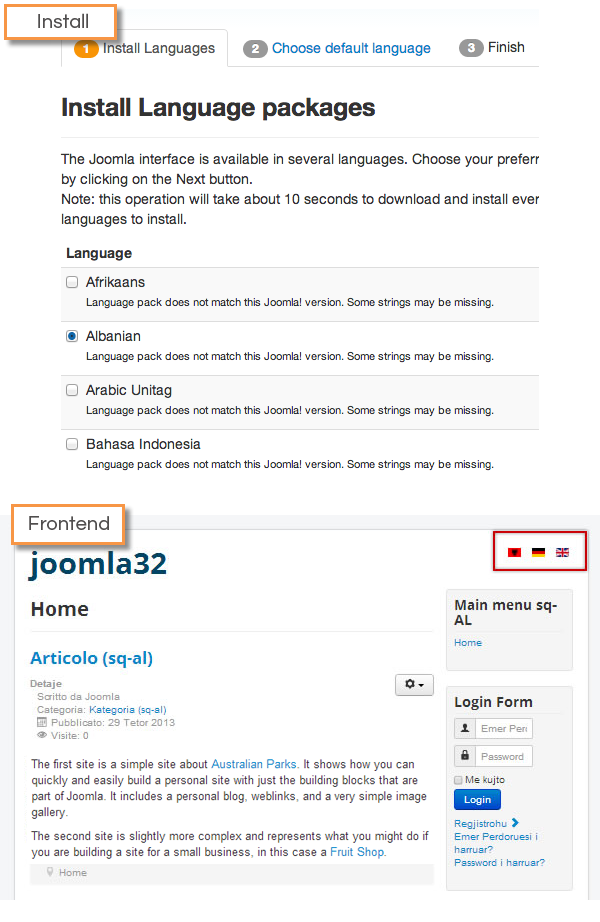 3. JUX (Joomla User Experience) Improvements
To offer a more user-friendly CMS, Joomla 3.2 has a lot of improvements for Joomla User experience. With the intuitive interface, users can easily config the template. In addition, users can click on the edit button of module at the front-end to go the backend and modify it.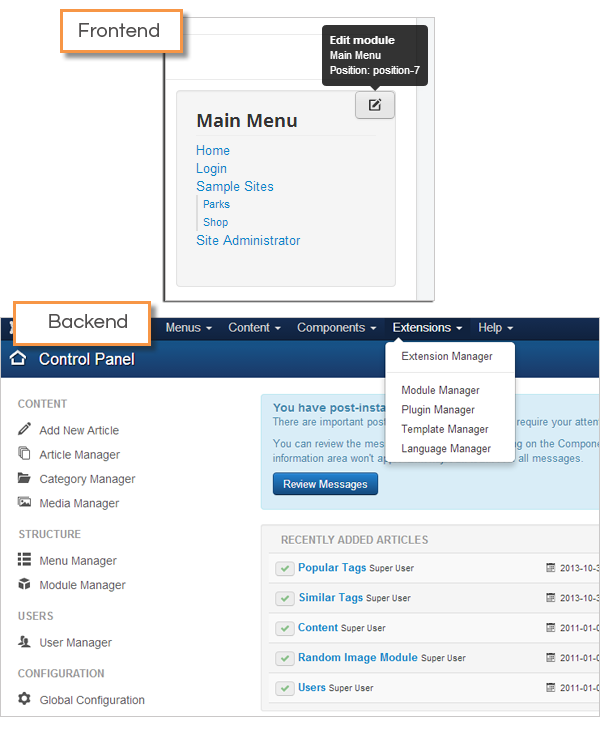 4. TinyMCE Update
TinyMCE has been updated to 4.0. New version has a clear layout and many new features added, the dropdown menu offers more options and allows users to easily customize.
5. Joomla! App Store - Joomla Extensions Finder (JEF)
The installing the extension becomes more easily than ever. Now, you have an App library to find and install apps directly from the administrator interface without having to visit the JED as before.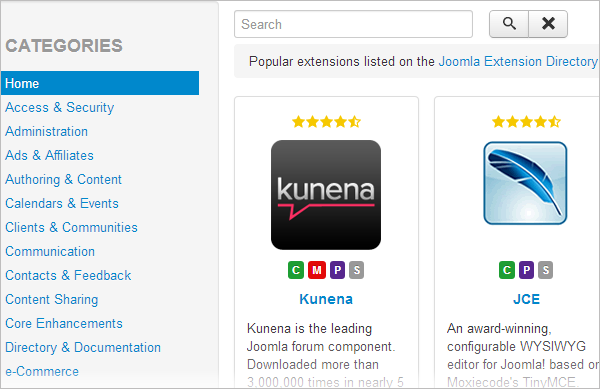 6. Improved Template Manager
With Joomla 3.2, you can edit all the files in a template, copy templates, modify files, create new folders, compile LESS files and easily create template overrides of modules, components, and layout.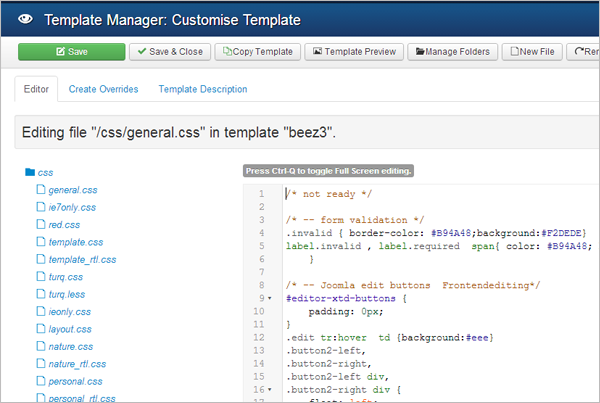 7. Security Features
Joomla 3.2 provides an e stronger password encryption method using BCrypt. Besides, Two Factor Authentication for Joomla (TFA) has been added in this new version to prevents unauthorized login attempts.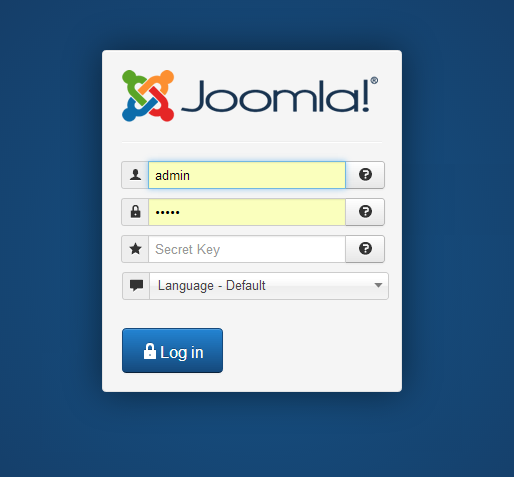 To read more new features of Joomla 3.2, you can click HERE
HOW TO USE JOOMLA 3.2?
If you are using Joomla 3.x, we recommend migrating to Joomla 3.2 and explore new features. The upgrade is simple, just one-click.
If you are Joomla 2.5 users, you're encouraged to stay on 2.5 until Joomla 3.5's release and not need to migrate to Joomla 3.0, 3.1, or 3.2. Many plugins that are Joomla 2.5 compatible will work with Joomla 3 without the need of any changes. And with Joomla 1.5 users, you must have migrate new version right now.
New Installations: DOWNLOAD
Update: DOWNLOAD
Some instructions:
WHAT MORE?
Beside the the largest release of Joomla 3.2, there is a new release of Joomla 2.5.16 containing 3 security issues and 32 tracker issues fixed.
Update pakage (you can read update intructions before upgrading)
OUR PRODUCTS:
To mark this occasion, we offer a big discount up to 15% for all our Joomla Clubs (JTC/JEC) till 14 November 2013.
Coupon Code: JOOMLA32
Join Now: Click Here
OUR PLANS:
We are testing our extensions for Joomla 3.2, so you will receive the updates as soon as possible.
UPDATED:
- YT Framework v2 is compatible with Joomla 3.2. Click here to view more.
Thanks for reading!