Marketplace is trending topic for any platform, including OpenCart. There are currently many multivendor plugins released on market to adapt this feature. This module will convert your Opencart store into Marketplace (e.g eBay, Amazon, Etsy, Alibaba) with separate seller product collection and separate sellers with feedback support and rating. This module also contains the custom shipping feature, where the sellers can add their own shipping rate according to the shipping region and weight of the product. Now, we together notice some main features of this plugin!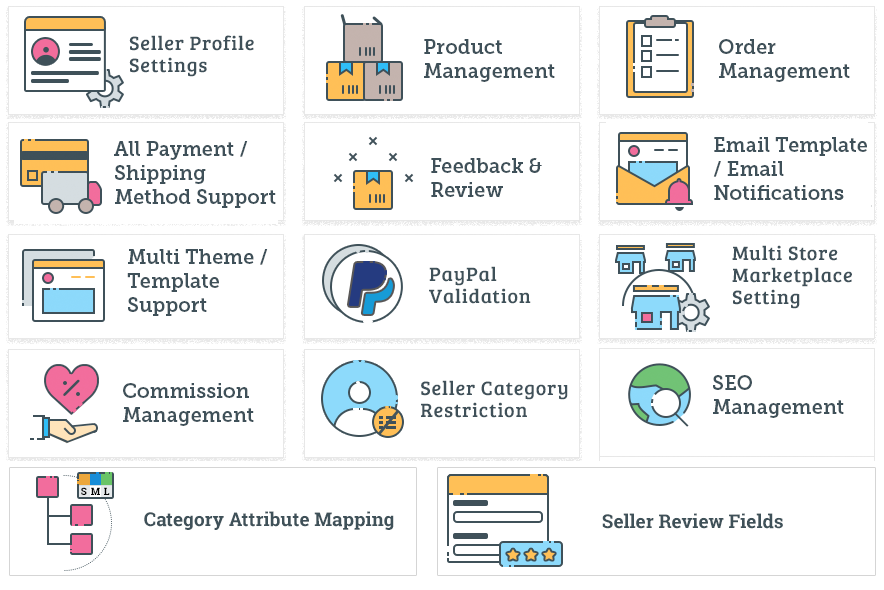 It has many features that support to seller and marketplace owner:
Opencart Multi Vendor module supports Multi-stores.
Opencart Multi-seller Marketplace supports the Multi-Lingual feature.
Multi-store select option for the Marketplace.
PayPal email ID is verified through PayPal API.
Admin

Admin can add commission based on category.
Automatic approval of products and sellers setting on the admin side.
Admin can restrict the account menu options and sequence.
Admin can select the order status for the seller.
Admin can create template-based emails for Marketplace which will be used, according to Admin selection.
Admin can find total sale by each seller and the admin income from any particular seller under "Marketplace Income".
Admin can track the seller's income, total order, total buyers, and latest order using dashboard field under edit sellers page.
Admin/Seller can change order status of each product. The admin can assign specific product categories to sellers.
The admin can map product attributes with the categories for the sellers.
The admin can pay to all sellers at once using Mass Payout and print invoice.
The admin and the sellers can preview product on the front-end.
Restrict the purchase quantity for the products which have any discount or special price.
The admin can set the minimum cart amount for the checkout.
The admin can manage the seller review fields.
The admin and the partners can view notifications for orders, products, and reviews.
Seller

Each seller has a separate seller profile page & can edit their profile page on their own.
The seller can add banner, shop logo custom HTML text and also customize store as per any color theme.
Feedback and review system with an interactive star rating.
Seller will have own dashboard to manage orders.
The seller can add Simple and Downloadable product.
Custom Field - Partner can add the custom field by Marketplace Multi-vendor module and these custom fields will show on the product detail page.
The sellers can add tax information from the front-end.
Sellers can use Seller-Customer Switcher to hide the marketplace menu.
The selected order status will be used by the seller for changing their product order status.
Customer
The customer can checkout with multiple sellers product at the same time.
Customers can view the estimated date of the delivery on the product page.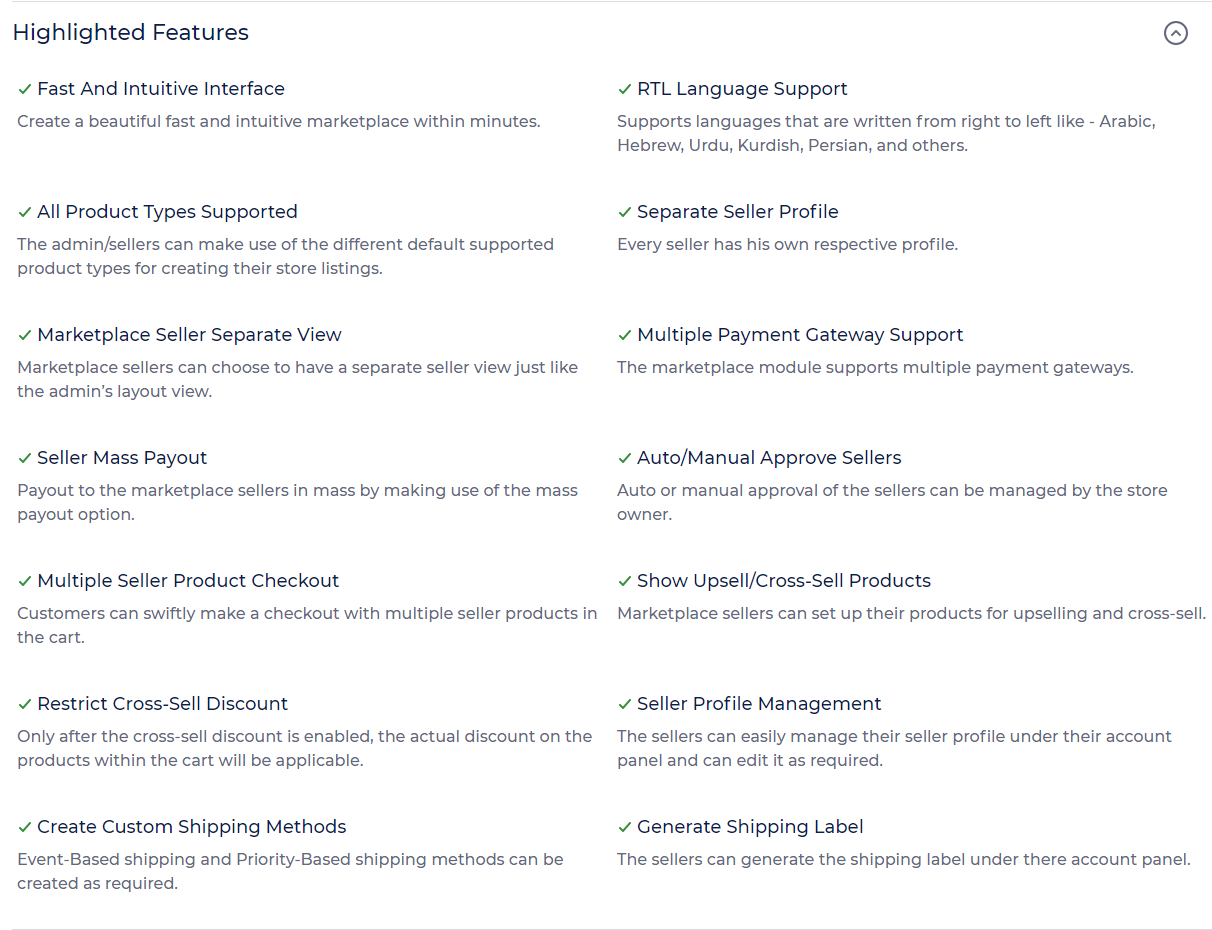 Now, please try eMarket Marketplace: