We've picked up top 8 FREE cookie plugins for Joomla which are best reviewed on JED and used by many websites. With the following Joomla cookie plugins, you can easily control you website cookie.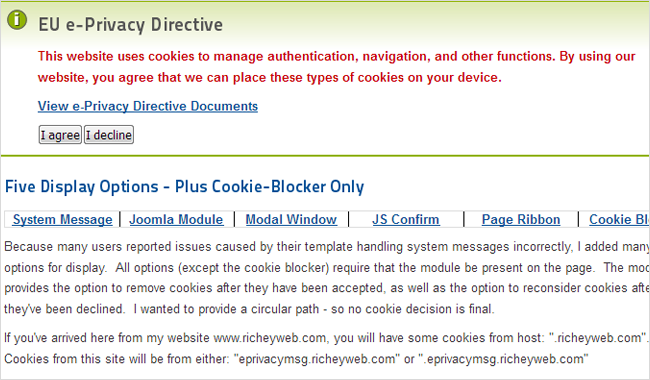 Comply with the EU e-Privacy law (AKA the EU Cookie Law)! Block all cookies until the user has accepted them - Session, Language, even 3rd party cookies and cookies set by JavaScript!
This cookie plugin overrides and prevents any cookies sent by Joomla, and any JavaScript cookies from being set until the user accepts them.
Some Key Features:
5 methods for display: Message, JS Confirm, Module, Modal or Ribbon.
1 method to just remove and prevent cookies.
Option to decline - which shows a minimal message allowing users to reconsider.
Option to remove cookies after they've been accepted.
Option to display only to users visiting from EU countries.
Option to log users who have accepted cookies (persuant to laws in certain EU countries)
Option to block 3rd party cookies (requires PHP 5.3)
Option to customize or omit the CSS style for certain output methods.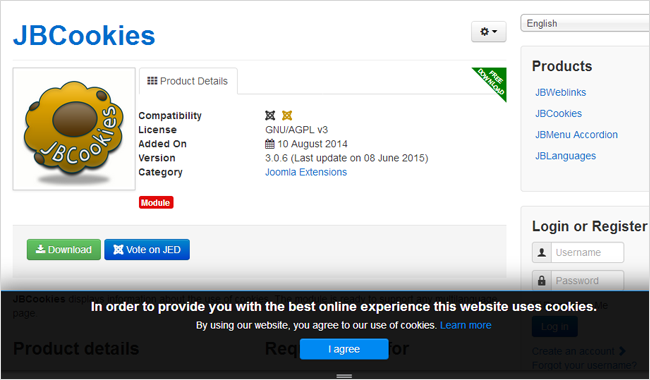 JBCookies displays information about the use of cookies. The Joomla cookie extension is ready to support any multilanguage page. Mobile and Responsive design: Utilizing from the Bootstrap or Uikit framework. Confirmation without reloading the page.
Some Key Features:
Position: Top, Bottom.
Background Color: White, Black.
Color Link: Blue, Green, Orange, Red.
Addicional Information: Hide, Show.
Framework: Bootstrap, Uikit.
Article in popup window: No, Yes.
Languages: Add Details, languages ​​that are installed on Joomla are displayed.
3. Folcomedia - Cookies Alert (DEMO | MORE DETAILS)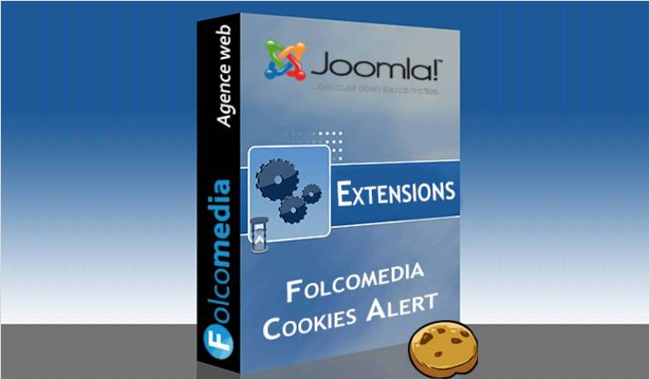 This cookie plugin for Joomla is designed to display a message on your site in order to alert the user that your site uses cookies to collect other information. Prior consent of the user before storing information on a user equipment or access to information already stored.
Some Key Features:
Compatibility : Joomla 2.5 / Joomla 3
Multilingual.
Block cookies.
Responsive (adapts to different screen sizes).
Display in popup (Center) or context (Top or Bottom).
Select the position on your site.
Select the size of the alert.
Select the text color.
Setting borders (color, shape, size).
Set the two buttons "Read more" and "Ok" (text, position, size, color).
Support for updates.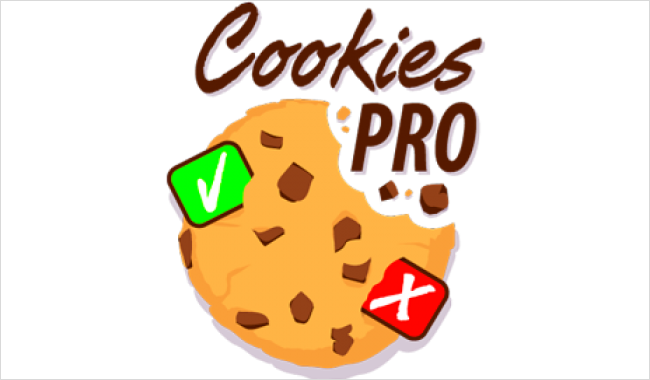 Pixelpro presents Cookies Pro. A plug-in designed to request user permission before installing any storage device, whether the user's or third party (cookies), in the user's system.
This cookie plugin blocks all cookies, for example, if we have an online shop and the user does not accept it, the user could encounter functionality problems with any processes that require them.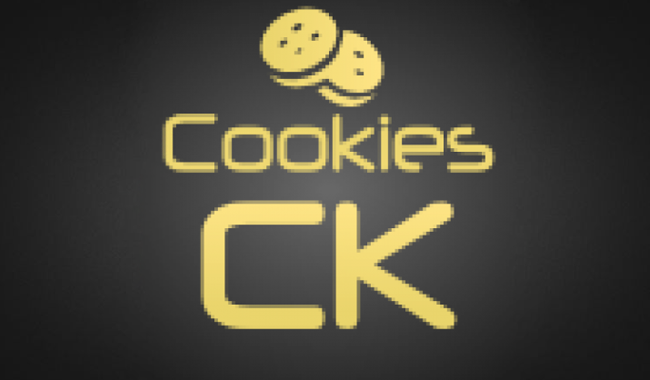 Cookies CK is a simple plugin that show the cookies information popup on your website.
Some Key Features:
Set an article ID for the read more link
Compatible multilanguage for article association
Write your own text by editing the language files
Non intrusive integration, it push the content down and does not hide your website area
Color options in the plugin admin panel
6. Perfect Cookie Policy in Everyway (DEMO | MORE DETAILS)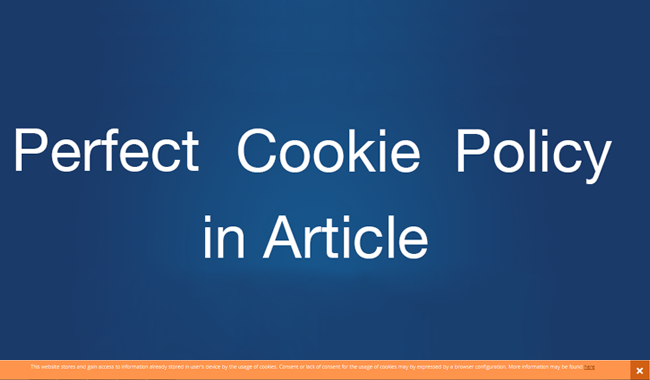 Practically every Joomla! website uses cookies. If your website is available to users from European Union, you are legally obligated to have a cookie policy on your website. Otherwise, you can be fined with penalty. Perfect Cookie Policy in Everyway is a solution to that problem. This Joomla cookie plugin also includes an example cookie policy that you can use on your website.
Some Key Features:
Cookie Policy URL target (new window/parent window)
Position of tab at: left, right, top, bottom page edge or static.
Vertical or horizontal toggler tab in left and right position.
Icon for toggler tab from: module gallery, image manager or IcoMoon.
Set custom Cookie Policy colours and size in module configuration.
Show rounded or squared Cookie Policy corners and shadow.
Set custom toggler tab name.
Unlimited number of tabs on one page.
Multiple module positions and animations
Select Cookie Policy effect of Slide-in Box and duration.
Auto-open Cookie Policy on page load or on scroll.
Supports RTL (right to left) languages, automatically switch module position from left to right page edge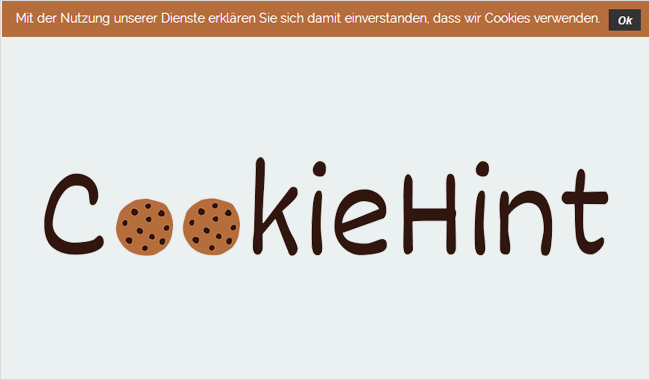 With CookieHint for Joomla! you can add a cookie notice to your Joomla! website in a few steps. You just need to install and activate the plugin "CookieHint". The cookie plugin for Joomla! offers three settings.
Allow to link to your imprint or disclaimer. You just have to add a specific URL.
You can specify the design of the cookie notice via CSS file.
Allow to use your own script to change the entire layout of the cookie notice.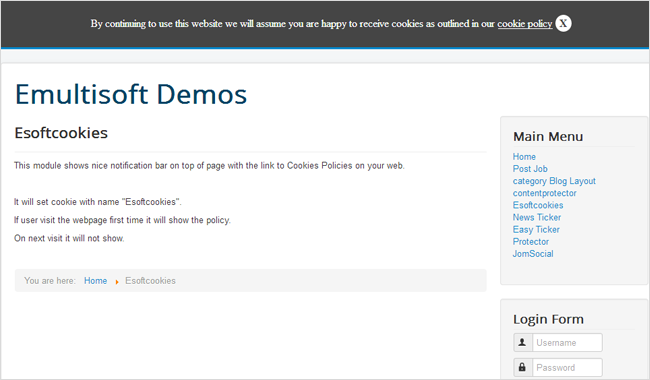 Nice Cookie module for Joomla. This module is used to notify the user about the cookies policy of website. The notice bar will be added to top of page.
Some Key Features:
Easy to install.
Set the settings for Seconds, After XX seconds the notification bar will be autohide.
Easy to translate using language file.
Link to article containing cookie policy.
Above are some suggestions for controlling Cookie for your websites. If you are using another one and have success with, please share with us.
Thanks for reading!