1. SJ Popup - Free Joomla Module
SJ Popup module displays an advertisement or a notification as a popup window when visitors come to a website. The back-end interface of SJ Pop-up is user- friendly and easy to use. It is not difficult for you to configure/ customize any parameters to get an expected pop-up as you want.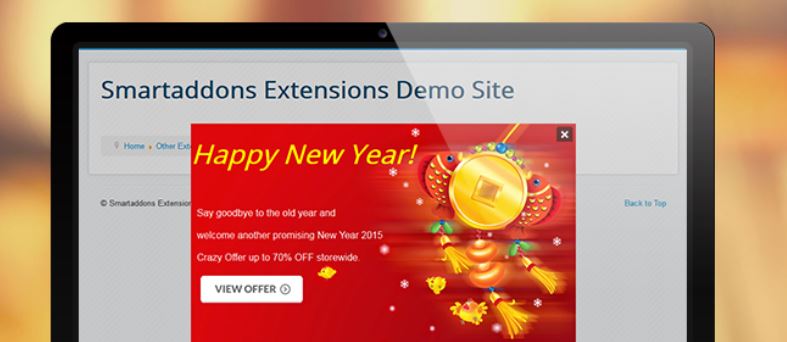 This free type of pop-up has a lot of great features as well such as supporting multi-languages, Joomla 2.5 & 3.x, being fully compatible with many browsers: Firefox 2+, Flock 0.7+, IE9+, Opera 9.5, Netscape, Safari, Chrome…
SJ Pop-up allows admin to implement many changes or select the options:
Select the Popup's  positon
Show close button of popup or not
Set start time of popup
Set the width of popup
Set margin of popup (top/right/left/bottom)
Set the cookie of popup
Insert css code to style popup
Set the color, insert the content of popup
Select the HTML tag for module
Set the number of columns that module will use
Select the HTML Tag for module header/title
Select the module style
Download Here
2. PopUp Aholic
Knowing the demand of having a popup to promote a fundraising event that clients were hosting, POP up Aholic was invented to fulfill the website users's  demand. This popup is 100% free with full of features and options.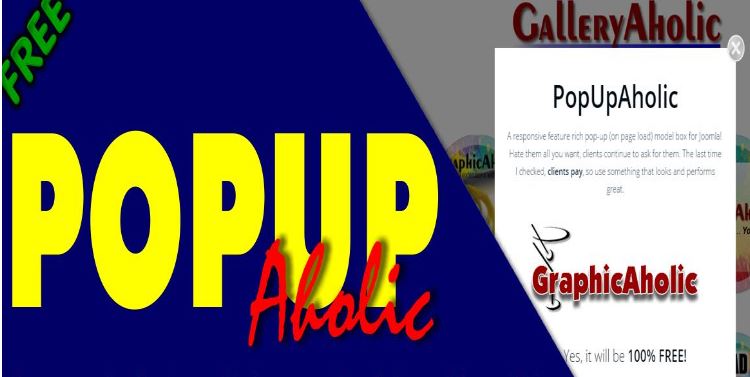 Some options are available with this popup:
Responsive or Static Box
Set Box Timer
Set Cookie
Delay Popup on Page Load
Get box data from
PopUp Aholic was tested and proved that it can work in all 'active' module positions, especially, the "debug" position.
Download Here
3. JH Image Popup
With JH Image Popup developed by Joomla-Handbuch, it helps to scan the articles for regular images which are inserted with an (img) tag and applies the modal popup to them. JH Image Popup can load all popup code files from a content delivery network (CDN). That contributes in speeding up the loading time for your visitors. Please remember that when you insert your images in the articles, try to use the largest size and scale it down with the width and height attributes.
This kind of Popup works on the inline images inside articles, and featured articles on the homepage. It is used by many customers and receive many goods review for its being functional and simple.

Five different popup technologies are supported by JH Image Popup are SqueezeBox (Joomla's popup), Colorbox, lightbox2, Magnific Popup and Swipebox.
All you have to do is to pick a popup technology in the plugin configuration, save, and your frontend will be ready.
Download Here
4. Pop-under popup
Pop-under Popup is one of the best modules to show ads automatically displayed in a second smaller browser window upon clicking your website. This window will open once users click somewhere on your website. The developer named Gopi Ramasamy invented this popup.

Easy to configure
Lightweight JQuery
Unblock-able popup
Once per browser session
Option to display random URL
Supports localization
6 mentioned above features are the outstanding feature of Pop-Under Pop-Up.
Download Here
5. Simple Pop-Up
If you want to show a message, as an image gallery, and add any content to it from the Joomla Article editor, you can refer the Simple Pop Up. It can popup anything (PDF's, Youtube, image gallery, articles…) on your site.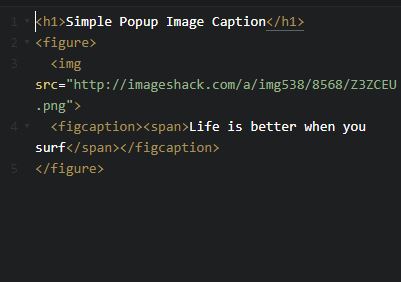 It is the ease of use that makes this pop-up become an ideal plugin with the case of displaying the content in a light-box.
This Simple Pop-Up receives a lot of good reviews from users, some reviews like "Exactly what I needed. A nice plugin to show my pdf's in a popup. Very simple to use and now with embedded pdf functionality" Or "Very easy. Just install, set some settings and place the tags inside your text."
Download Here
6. Advanced Popup
This popup developed by ExtStore Team supports you in giving your clients a quick and attractive message. With this extension, a popup with text/ html content, images, forms, audio...will be displayed on your site. Your products, news, notices, advertisement as well as events on any pages will be shown on website. Thanks to this popup, your traffic can be increased day by day. The most understanding feature of Advanced Popup is that it is written by Javascript which means that all files will be loaded more quickly.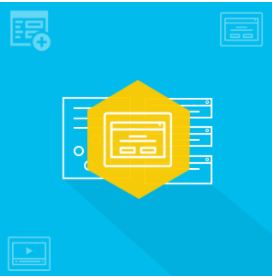 Other features includes:
SEO Performance
Responsive design
Add spider layers
Add multiple layers
Rich text editor
Audio support
Easy to customize
Besides, it is compatible with all versions of Joomla 3.x.
Download Here
7. jQuery Daily PopUP
JQuery Daily Popup is a great popup tool and a perfect solution for the effects of ads or promotions. It enables a pop-up by a full-screen page superimposed on the site.
You can also display a popup with content as a specific item or other modules on one page that allows you put a pop-up by page. This pop-up module was developed to work as many times as you wish without worrying about cookies, iframe and it compiles to the W3C standards.
Download Here
8. WLI Joom System Messages
WLI Joom system messages module can help to replace the default Joomla system message with attractive modal popup messages. You can easily change the header, body and footer background with this plugin too.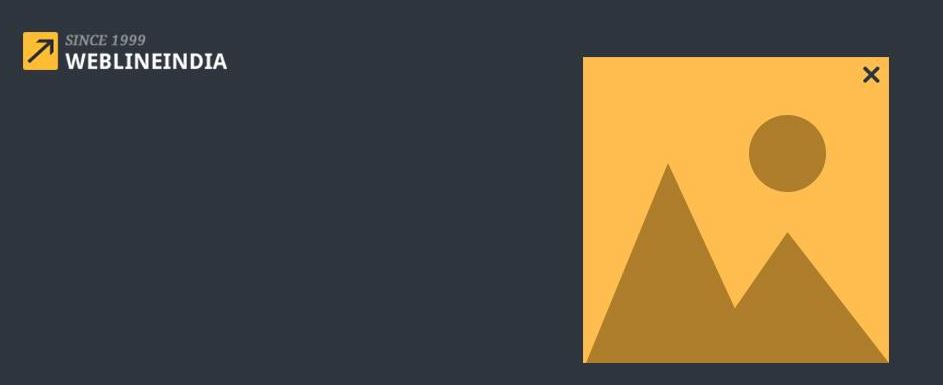 WLI Joom System Messages is compatible with both Joomla 2.5.x and Joomla 3.x version. Features of plug-in are presented as follows:
Be able to replace the default Joomla system messages with Nice Modal POPUP.
Help users configure the header, body and footer background and text color easily and quickly
Hide the modal popup after a certain period.
Options for hiding the modal popup footer.
Close Modal POPUP options.
Support many languages such as German, French, Spanish, Chinese… in Admin Side and for front Popup messages.
Download Here
9. Popup Anywhere
As its name, Pop-up anywhere let a popup appear anywhere on your website. It help users to make an advertisement or a notification easily when customers visit their website.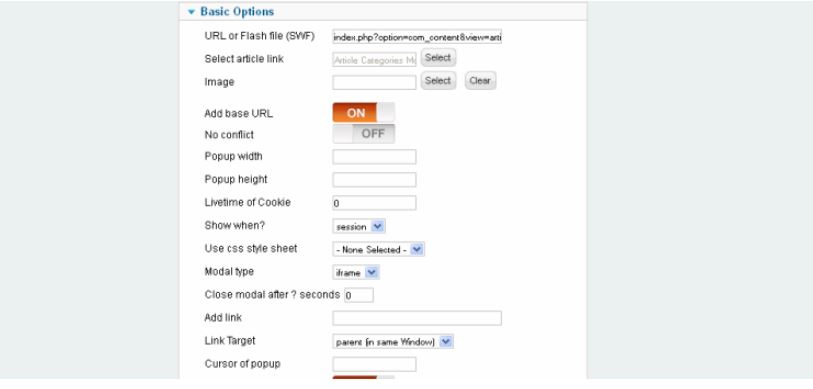 Some features of this type of pop-up:
Popup Iframe.
Popup Image.
Popup any content on your website.
Popup type: always
Set a cookie or a session.
Config:
Customized Css Popup
Download Here
10. JBounce
JBounce is a free and small Joomla module which enables you to display a modal before a visitor leaves your website.  This module can help you to increase the conversion rate.

Several Parameters will come with this module. It is easy for you to change the modal appearance such as animation effect type, changeable background color and image or loading a content of HTML which is entered from backend or load another module inside it.
Download Here
11. Pop Up JT
Pop-Up JT belongs top 20 free pop-up module for Joomla 3.8.
It lets you add an animated Pop-up on any pages.
This pop up can display any positions that you want. You can add up to 6 Joomla Modules or normal Text in Pop Up Window. Don't hesitate to experience this module to explore interesting features.

Download Here
12. AJAX Popup Module
AJAX popup Module lets the content of any Content Items with a soft fade-in-effect.

Any content will be displayed in a flashy way but discreet. For each copy of module, you can adjust the position, view, speed/rate of Fade-In and the number of appearance per browser session.
Download Here
13. MP Popup JQuery
If someone asks me what the simplest free module to pop-up a link in an iframe, I will answer without hesitation "MP Popup JQuery".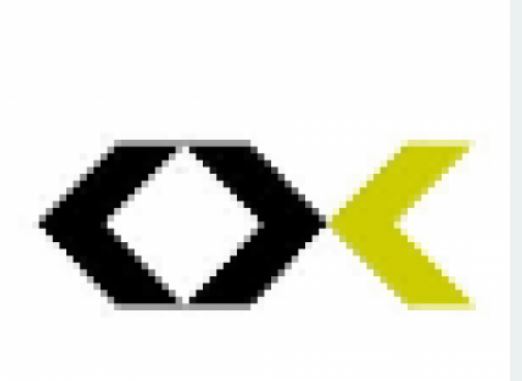 With this type of pop-up, you are able to insert a link of a page with the width and the height. A pop-up window will appear in the middle of the page.
MP Popup JQuery has just one and also the first version without conflicting with mootools or other jquery modules.
Download Here
14. CG Popup
CG popup plugin developed by Conseilgouz displays a popup message at a position fixed on your screen.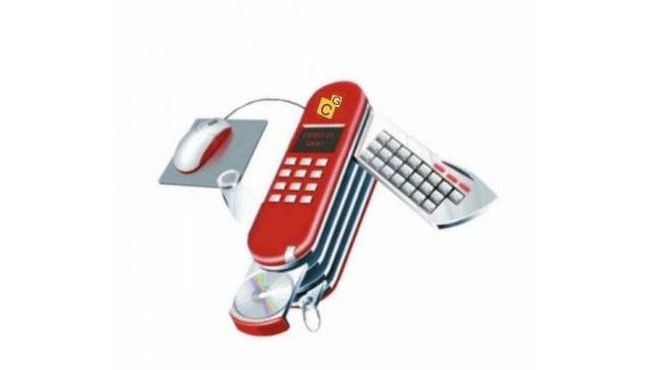 Combining with using Velocity library, your popup will appears with a wide range of effects. This CG popup is very easy for user to make any customizations.
The newest version is 1.0.16 which is even compatible with Joomla 4.0.
Download Here
15. The Simple Video Popup
This plugin allows to display a given video on a light-box overlay on chosen or each menu item.

It is necessary to install a separate extension, eg. Widgetkit or the JCE MediaBox to get the lightbox effect. User admin can make any customization for:
+ Title,
+ Width
+ Height…
before running the popup.
Download Here
16. ARI Magnific Popup
ARI Magnific Popup can perform all what you need from Joomla lightbox.  It has all features a website user needs. Users can have a lot of pop-up with pictures in modules and in articles. You can show a form, or some text, or video as well.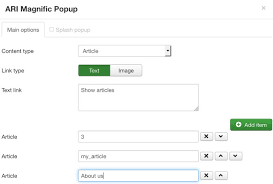 The features of this popup are as below:
Help to convert the existing links automatically and open them into popup
Be able to create the thumbnails
Add the lightbox effects for the existing images.
Help to generate the short-codes easily.
Show the splash popup
Show Youtube and Vimeo Video.
Loading video thumbnails automatically.
Supports the slideshow for images
Mobile and desktop responsive
Retina support
Download Here
17. Modal Box
Modals help to create modal popup windows. It can create links and/ or even convert any existing links into a modal popup window link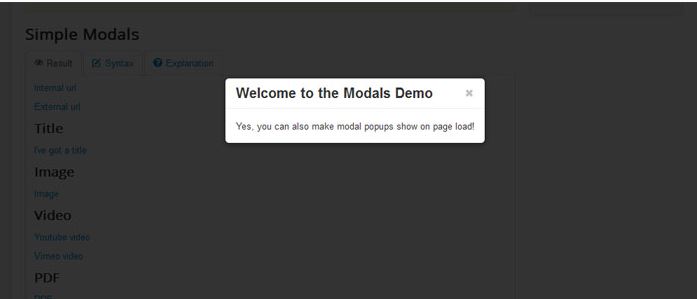 This simple modal box got many great reviews from users. Some said that this popup should be highly recommended because of its great functionality.
Download Here
18. Starlite Notification Bar
StarLite Notification Bar is a Joomla plugin used to advertise the most important contents of a website such as events, notifications, promotion program, campaigns or anything related to the header.

The powerful feature of this pop-up is functionality and easy-to-use. Installation for this module is very simple. Besides, you can make customizations like setting the text-color, bar's background-color, and show HTML content in the bar, too. There is still an option to show the notification box at top or bottom.
Download Here
19.  JH Splash Screen
JH Splash Screen can popup with any articles or any contents on any webpages.

This module remembers to show the Splash Screen in the user's session cookie, therefore it will be shown only one time per page.
This plugin is just compatible with Joomla version 3.2 or the latest versions. After simple installation, users can easily make any configuration. The interface is extremely good.
Download Here
20. MK Alerts
A pop-up for Joomla for alerts, warning or notification.
There are 4 types of different alerts:
+ WARNING
+ INFO
+ SUCCESS
+ ERROR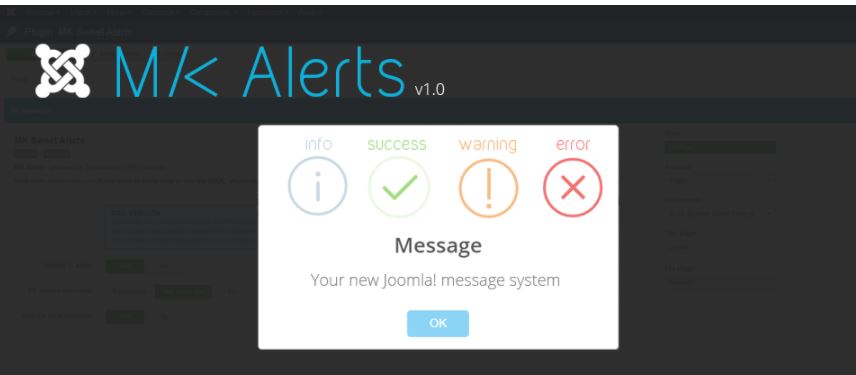 This popup is compatible with Joomla 3.x with the short-code system. It is fully responsive (be able to work well on mobile devices). Moreover, it is easy to configure thanks to the MK admin panel
Download Here