Benefits of Membership Clubs:
If you love Joomla, then you'll love Smartaddons Clubs too, being a SmartAddons Member means you'll not only get big savings to access to a wide variety of 300+ Joomla Templates, Extensions but also get dedicated support and other benefits, in which you can:
Save Big! Become Our Member Today!
New Members -

40% OFF

Current Members -

55% OFF

on Renewals

COUPON CODE: NEWMEM16

COUPON CODE: MEMBERS16
Note:
The coupons apply to all Joomla Template and Extension Clubs.
Valid from May 25th - May 29th
Just enter the coupon code at checkout page to get the discount price.The price will be recovered as normal once the promotion is over.
You can see benefit details of each club at Here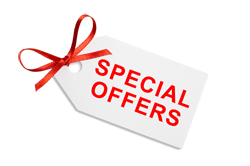 Regular Price
$49
$69
$199
$59
$79
$99

new member
$29
$41
$119
$35
$47
$59

renewal
$22
$31
$90
$27
$36
$45
OR
What's New for SmartAddons Members:
Our Products:
We have a great news that our Joomla team has been added some new Gru designers and developers. So, we'll bring you hi-quality Joomla templates which are exclusively designed for specific business types with full powerful features.
As we spend more time on each template, maybe we can't keep releasing 2 templates per month. We also would like to hear your opinion about this change as well. Please leave us a comment to let us know your thoughts or suggestions to help us serve you better.
Our Support System:
Our Support Team also added one Presale and 2 Technical Supporters. Besides, we're redesigning our forum and support system to easily manage tickets to give you best support and help you solve problems within 24 hours.
Note: This special offer is available for 5 days only and ends on May 29th, 2016 (UTC +7:00). Don't forget to share these great offers to your friends!
Thanks for becoming our member!