2017 in Review
19832 New Users
In 2017, SmartAddons has 19832 new users. This number is a big inspiration for us to keep our belief on a bright future for Joomla and motivate us to make more hi-quality products and services for you.
14 templates have been released in this year. There are 2 FREE Responsive Joomla Templates and 12 Premium Joomla Templates covering a wide range of website types with full of features, ease in usage, highly customization.
2017 saw the release of 5 Joomla Extensions that make building & managing Joomla site easier than ever.
SJ Mega Menu V3 with Drag & Drop and More Functions Added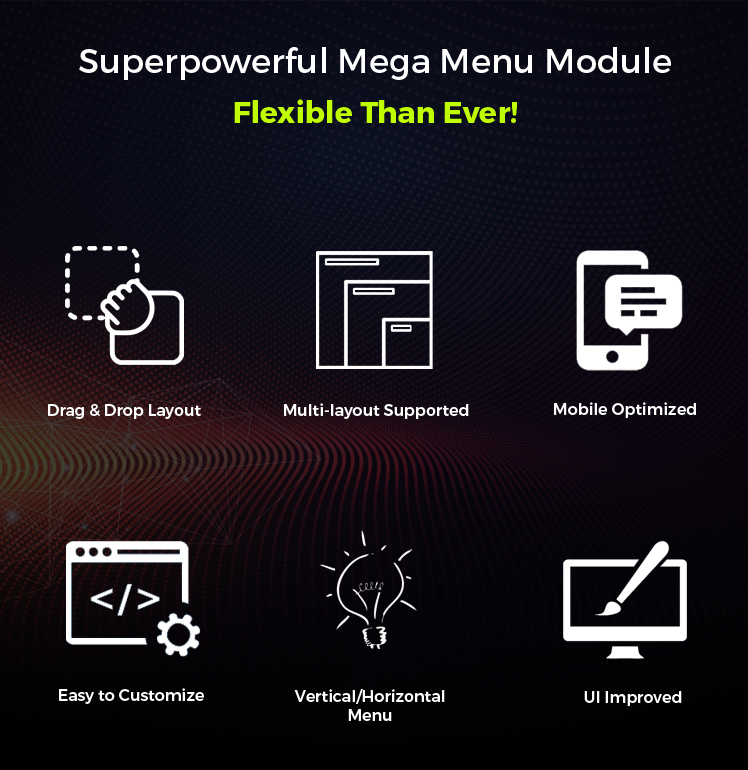 Sj Mega Menu V3
In 2017, Sj Mega Menu V3 has been released with significant improvements. The biggest update is Drag & Drop layout feature that allows you to quickly build a professional Mega Menu. Version 3.1.0  also supports Horizontal & Vertical Mega Menu types with 8 pre-made layout styles. Sj Mega Menu is extremely flexible for customizing and maintaining.
SJ Filter for K2 - Advanced Search & Filter Joomla Module
Sj Filter for K2

Filtering any criteria as keywords (author, tags, rating, categories...), users easily find and catch the items you want within several seconds that help saving a lot of time. Joomla K2 Filter extension supports horizontal and vertical with 3 filter layouts for users choosing. The filter Joomla module will filter and return the exact items according to the chosen fields.
Use of Helix Framework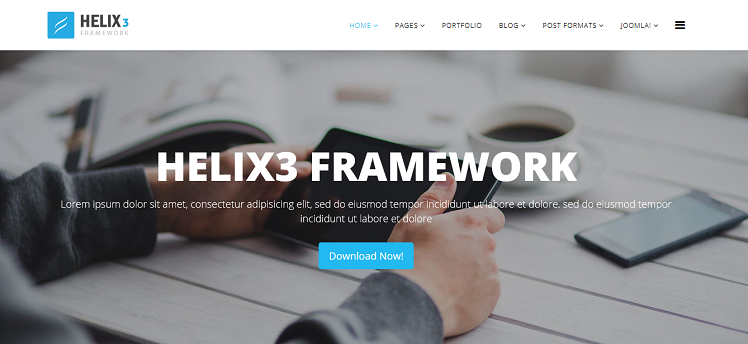 Helix Framework

In 2017, we started to use Helix Framework on our products parallely with our YT Framework. Our customers will have more experience on various types of framework.
Plans for 2018
Template Release
We're going to keep releasing 1 template per month and diversify with popular components: VirtueMart, K2, JoomShoping, SobiPro....
You can tell us the template ideas that you want in our forum, we listen to all your opinions about the design styles, features, components or anything else to build best templates for you.
Framework
In 2018, SmartAddons Team will work on both YT Framework and Helix Framework that give you more choices and experience in our products.
Update
Joomla 4 is coming, all of our Joomla 3.x will be kept updating to be compatible with the latest version of Joomla as well as add more layouts or features.
Support
We provide 3 ways for technical support: ticket, forum and live chat in 2018. And, we give the highest priority on Ticket system. Our customer support team will assist you with questions you may have while using our templates and make every effort to reply to you within 24 hours.
Documentations & Tutorials
Documentations are going to be improved with the entirely new clear layout, written more details and advanced configurations to make it easier for beginners. Also, there will be more video tutorials for configuring our products.
We still have a lot of plans for this 2018 and we are looking forward to make them to be real.
SmartAddons wishes you a 2018 full of blessings and prosperity.
Thanks for reading!