HikaShop 4.3.0 New Features
Edit Product in Cart
This is one of the most interesting feature in HikaShop 4.3.0. It allows users to edit the product with options, variants or custom fields of the table item on the cart view when checkout. It is really convenient with a popup window when editing the product in cart. You can see the cart view & the cart module update as soon as you save the change.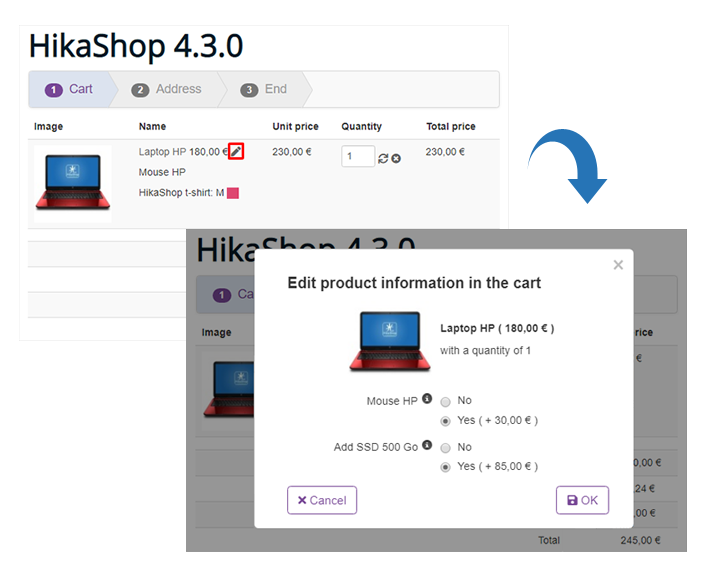 HikaShop Multilingual Override
Earlier, to translate the content of your shop (product name, description, categories name, description, etc), you had to install Falang extension. In previous HikaShop release, it uses Joomla translation overrides to translate the shop content. However, you had to enter a translation key in the input field, and then enter the translation key along its translation in each language's translation override file. It was quite complex to setup. Now, these translation overrides for the translation interfaces are available in HikaShop 4.3.0 without Falang. You only need to activate these interfaces under the "Languages" tab of the HikaShop configuration. Then, when you edit the HikaShop content, just select the language flags to get the input fields for the corresponding language.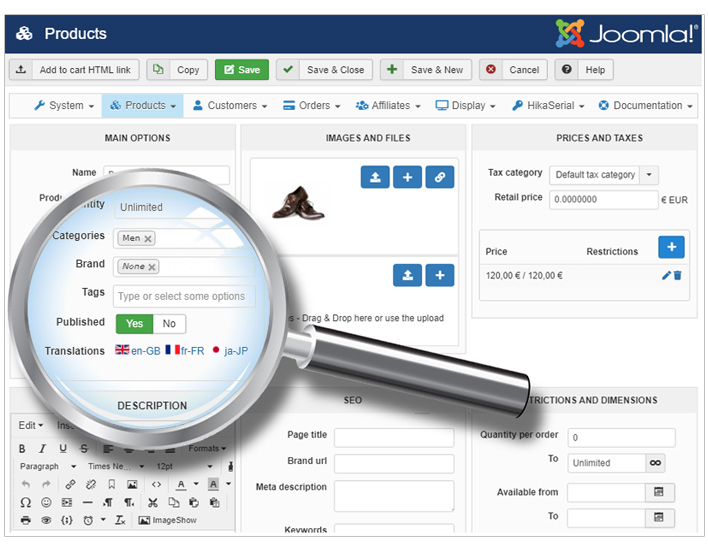 Associated Color for Order Status
HikaShop 4.3.0 allows you to set the color for each order status. And it displayed as the background color for the row of each order in the backend orders listing. This exciting feature help you easily to view the order status and save the time to manage the orders.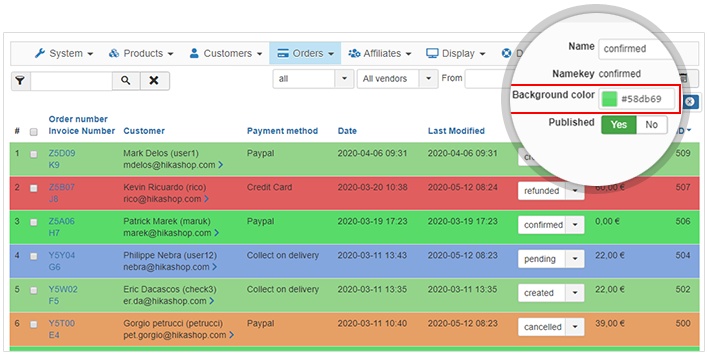 Continue shopping URL
It is possible to define the URL where the users will be redirected to after clicking on Continue Shopping button on the notification box in HikaShop 4.3.0. You can custom this URL in the HikaShop Add to Cart notifications plugin.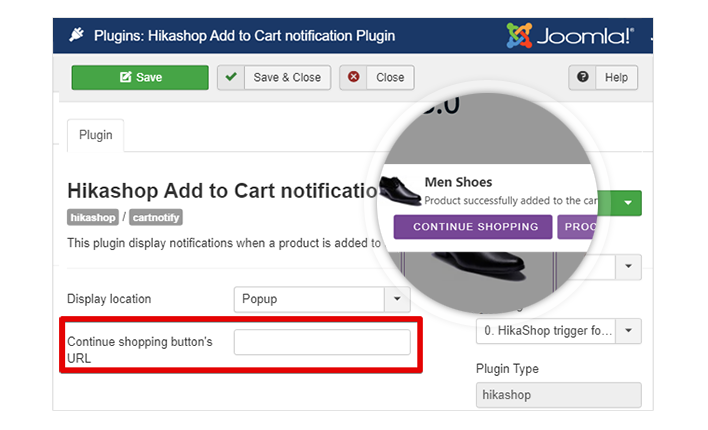 View all HikaShop 4.3.0 improvements here.
Thanks for reading!
» Browse to all HikaShop templates from SmartAddon to get more experience about HikaShop.