Since the huge number of people using Google Chrome browser, there are dozens of extensions developed which allow you to add more functionality for Chrome. As a web developer, it is essential for you to ensure your applications, websites work well with Chrome. Understanding your needs, many useful add-ons are released everyday to adapt your usage. Specially, we've collected 5 exciting extensions for web development recently added in Google Chrome. Lets go in details below.
Windows Resizer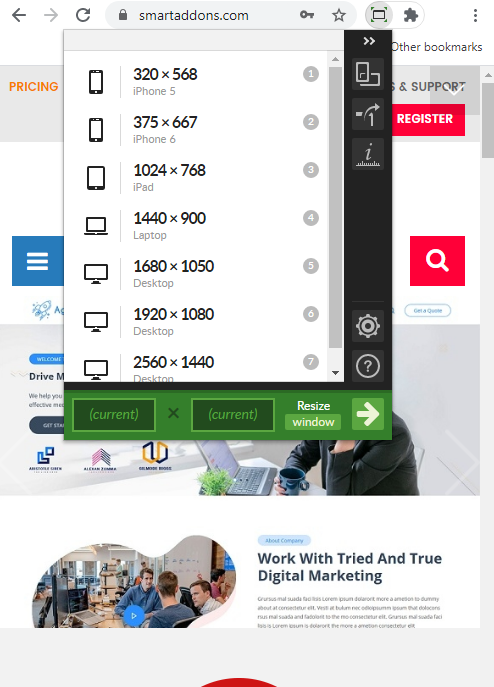 Windows Resizer is an useful extension, specially for web designers and web developers, which allows you to resize the browser window to check the compatibility of your site with different screen resolutions. This extension allows you to add, delete, re-order the resolution list as well as change the window's width, height, position and preset icon. It is worth to try this extension.
Web Developer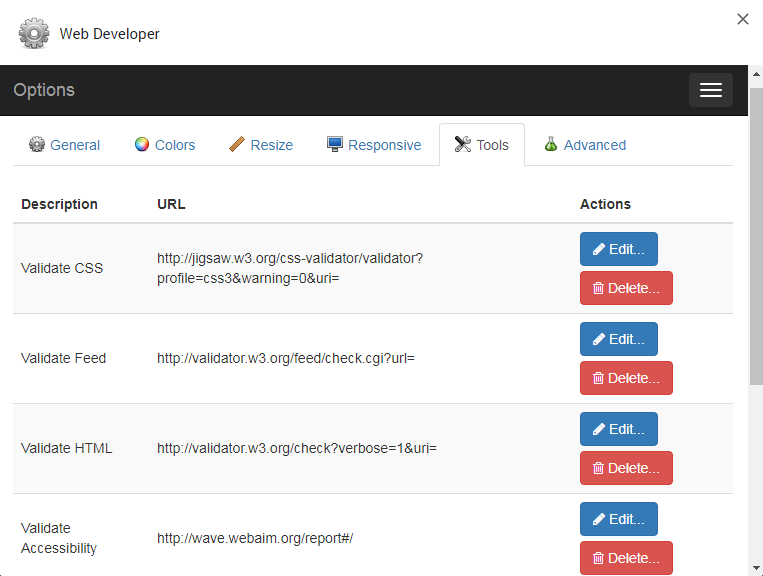 Another useful Chrome add-on for web developers is Web Developer. As its own name, this extension provides various web developer tools such as: activating or deactivating scripts, cookie control functions or finding ways to create forms, images, patterns, and more. Web Developer add-on also is available on Firefox.
ColorZilla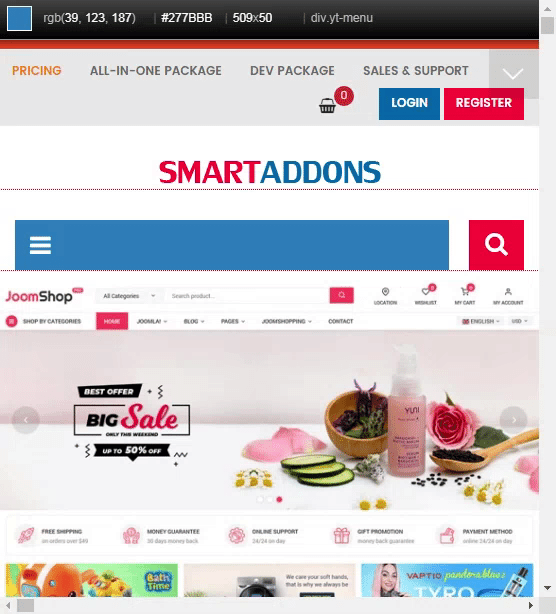 ColorZilla is a great design add-on which helps adjust the color code from any point in your browser and copy, paste to other programs. The extension is available with lots of advanced features: Eyedropper, Advanced Color Picker (similar to Photoshop's), Ultimate CSS Gradient Generator, Webpage Color Analyzer, Palette Viewer with 7 pre-installed palettes, Color History of recently picked colors, Displays element information, Auto copy picked colors to clipboard, Keyboard shortcuts, Get colors of dynamic hover elements and many more.
WhatFont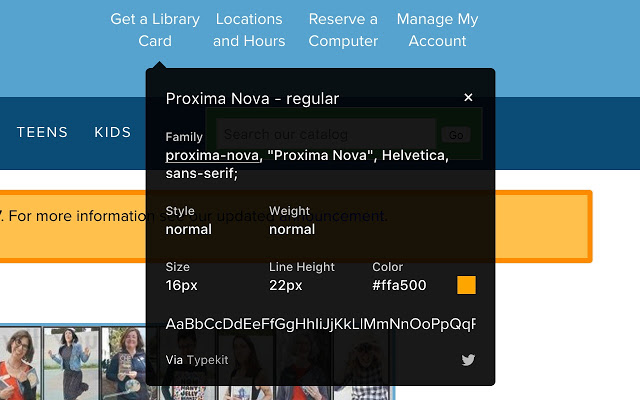 WhatFont is a simple tool to identify fonts on web pages. With this extension, you can inspect web fonts just by hovering on them. It also detects the services used for serving the web fonts. Supports Typekit and Google Font API.
Wappalyzer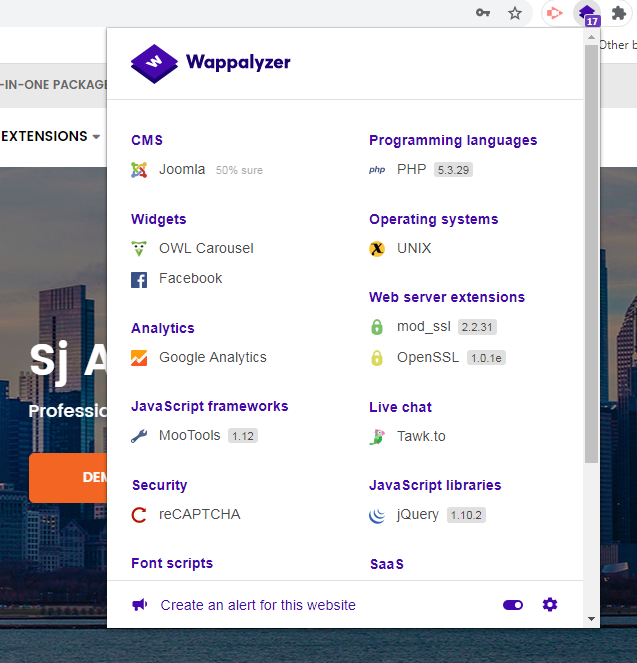 Wappalyzer is a technology profiler that helps you find out what CMS a website is using, as well as any framework, eCommerce platform, JavaScript libraries and many more. Wappalyzer is more than a CMS detector or framework detector: it uncovers more than a thousand technologies in dozens of categories such as programming languages, analytics, marketing tools, payment processors, CRM, CDN and others.
We hope that you will have full & detailed information about these Chrome Add-ons and can select the most suitable ones for you. As one of the most popular website templates provider, SmartAddons's aim is bringing our customers the high quality products from Joomla templates, Joomla extensions, OpenCart themes, Shopify Themes and more. All our website themes, templates are carefully tested not only with functionalities but also with almost web browsers included Chrome.