Here are some awesome freebies we have gathered on Internet resources including font, icon, wallparpers to give your site an impressive coat in this Halloween. All is absolutely FREE. Moreover, the best Halloween Joomla offers are also collected at the end of the blog post for your frightful enjoyment. Let's go!
Decorate your Website with hand-picked Freebies
There are a lot of ways you may already know to freshen up your site for Halloween. It may be a whole new look with spooky style or just a few slight changes with the haunted house background or scary fonts. It's up to you, sometimes a little can make big impressions.
Halloween Font
If you need the full Halloween effects with some horror font for your Halloween graphics, images or banners, check out all fonts below. These scary, bloody and scratched-out fonts will give you nightmares and goosebumps.
Buffied by Gemfont (Download)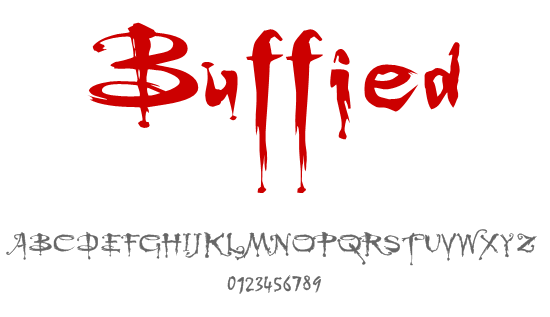 You Murderer BB Font by Blambot Comic Fonts (Download)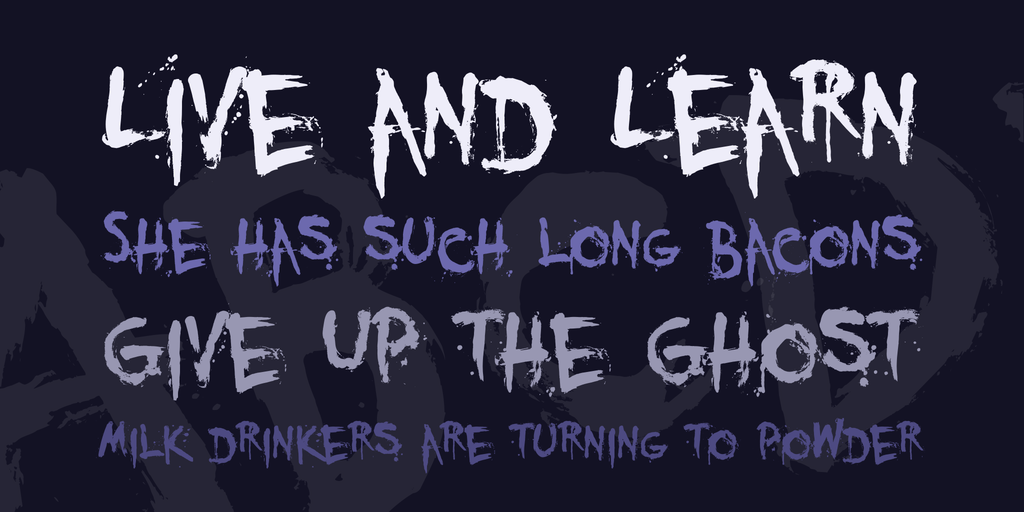 Face Your Fears by David Kerkhoff (Download)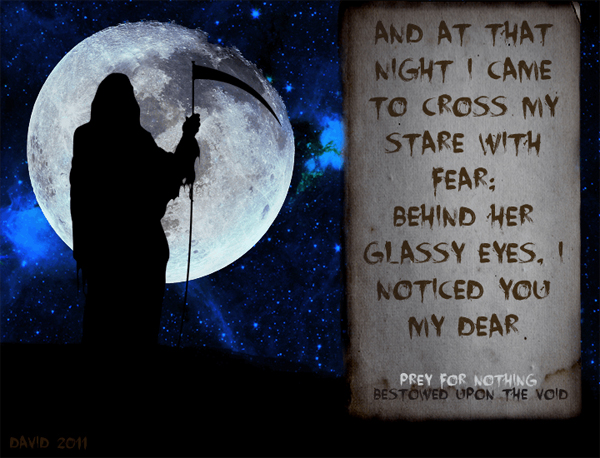 Halloween Icon Set (Download)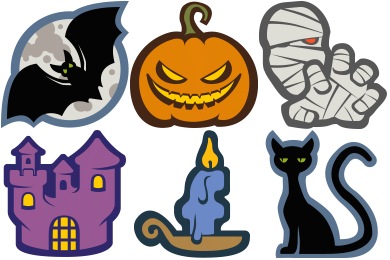 This icon set includes 22 Halloween icons about bat, cat, zombie, pumkins... with different size for you to easily choose the one that suit your needs the most.
Halloween icons (Download)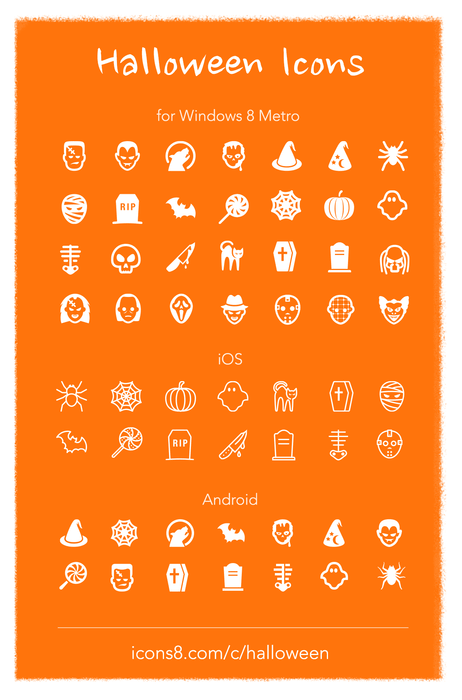 This awesome icon pack is a set of more than 20 cool outline icons with black and white color. All icons are available in PNG, SVG, EPS, and EPS formats.
Halloween Avatar (Download)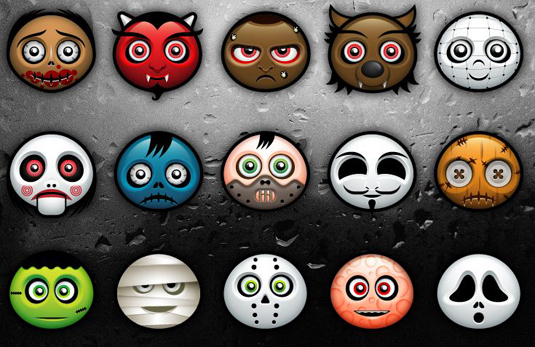 Are you looking for a special pack of icons this Halloween? This is a collection of 42 avatars of popular horror characters including Jason, Freddie, Hannibal, Hellboy, Guy Fawkes and many more.
Pumpkin Social Icons (Download)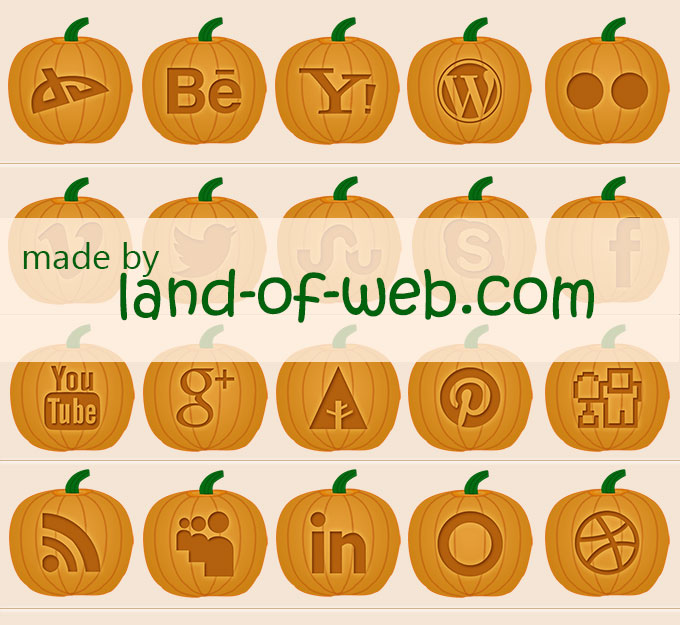 Here is set of 20 pumpkin social icons created by Land-of-website. It comes with icons for Google+, LinkedIn, Twitter, and Facebook and are presented in one format – png with 4 sizes – 256x256px, 128x128px, 64x64px and 32x32px.
Free Halloween Paper Cutout Cards (Download)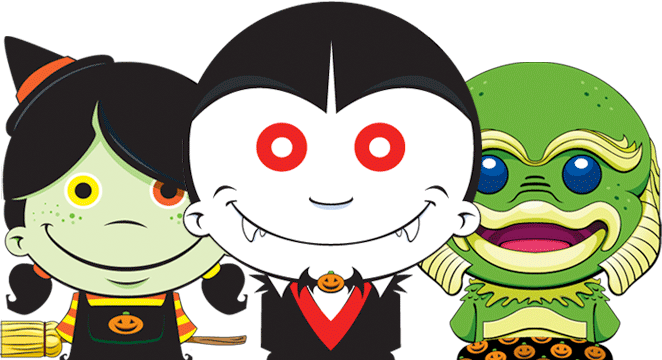 Here is a collection of ghastly ghoul (pdf file), pick one and customize your own wacky monster with crayons, markets and some glitter.
Halloween Head Icons (Download)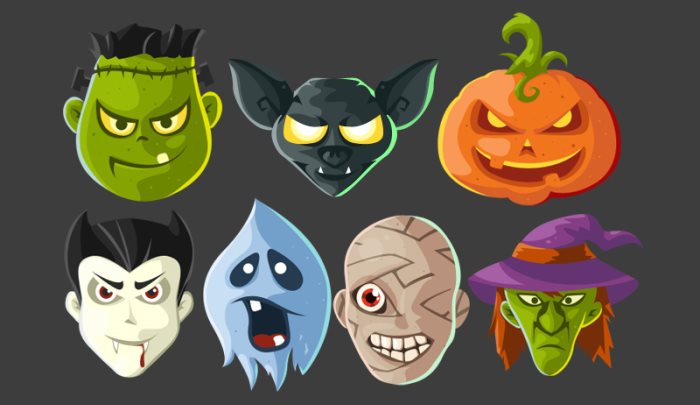 This is a set of 7 Halloween icons in PSD and PNG (256x256px) formats from Pixaroma. In this free set you can find some great cartoon characters such as: bat, Frankenstein, ghost, mummy, pumpkin, vampire and witch.
Halloween Vector Art Pack Vol2 (Download)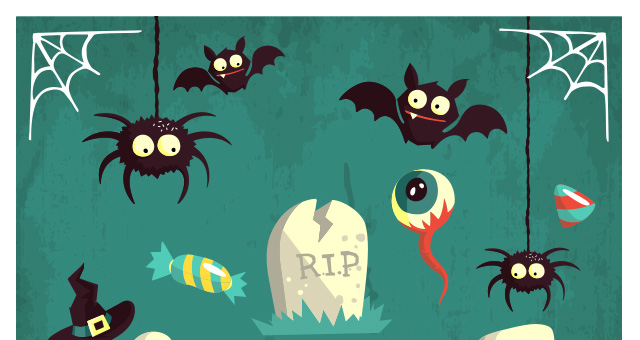 A new mix of Halloween vector art and Halloween vector graphics with spiders, bats, skulls, cats, monsters, candy and many more vector Halloween illustrations.
Halloween 2014 Background Wallpaper
Haunted house Background (Download)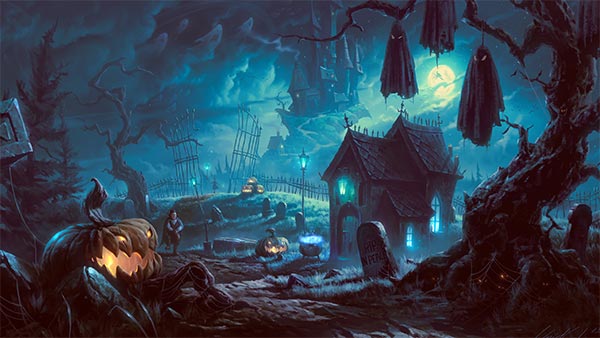 Cute Halloween Background Witch on Broom (Download)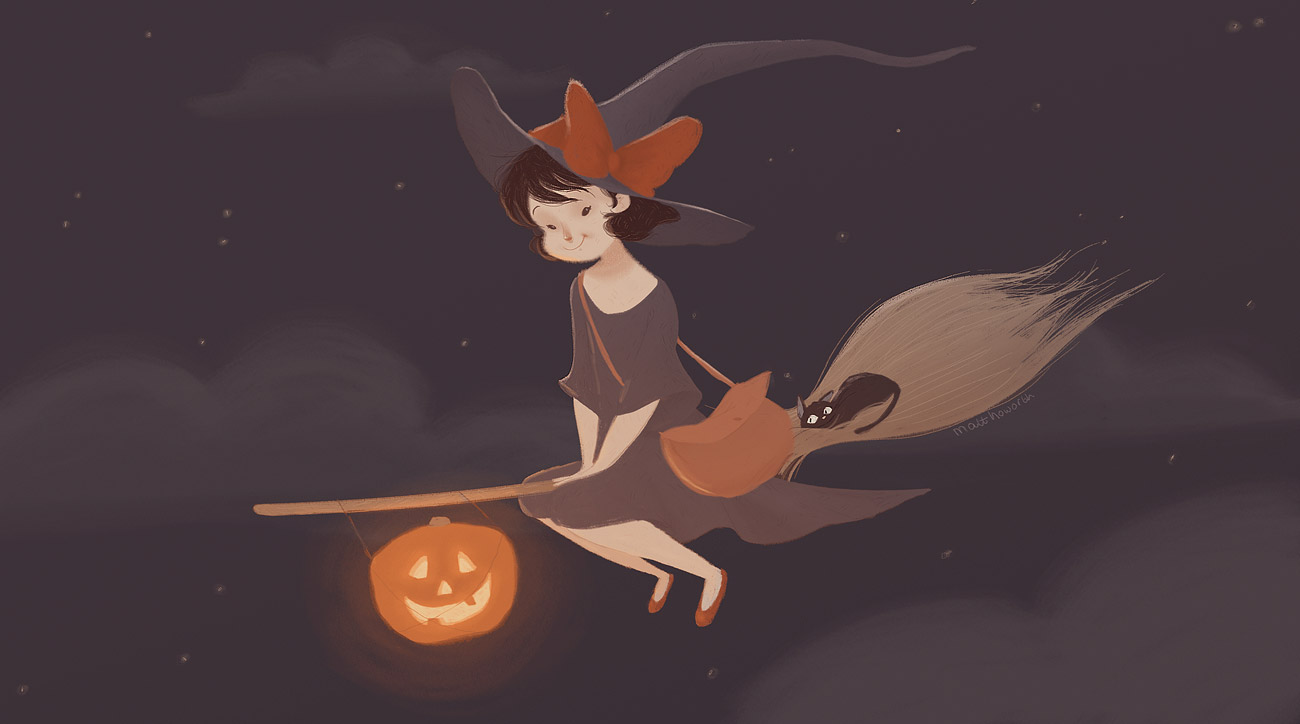 Creepnight by WellyMedia (Download)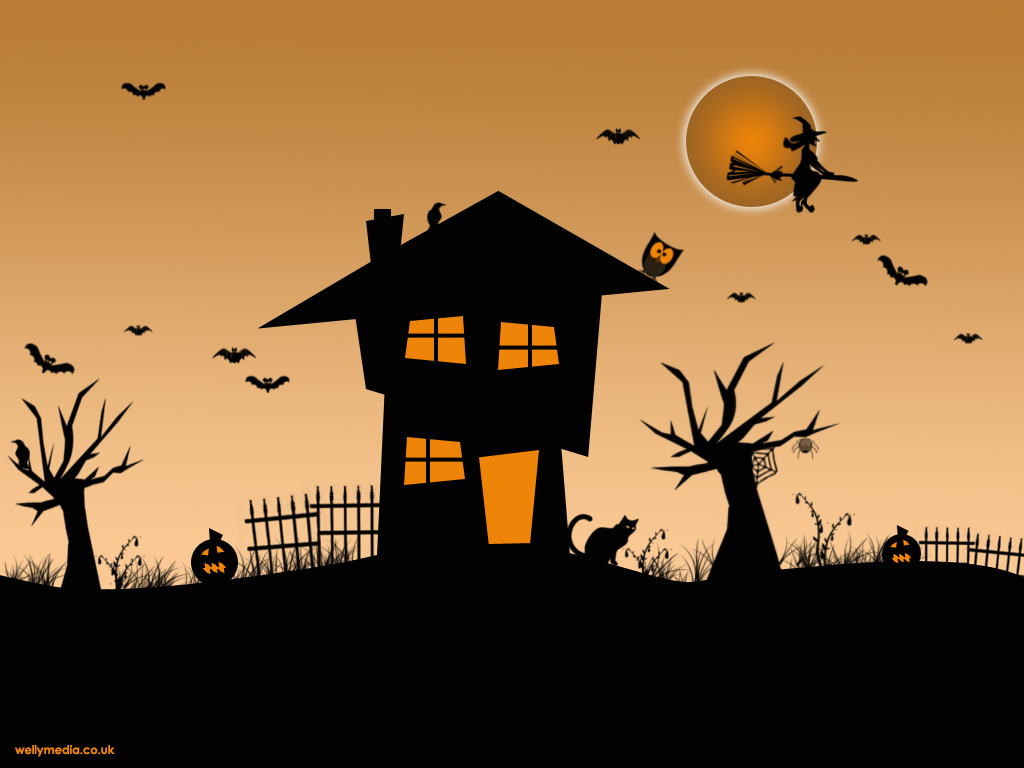 Halloween Night Background (Download)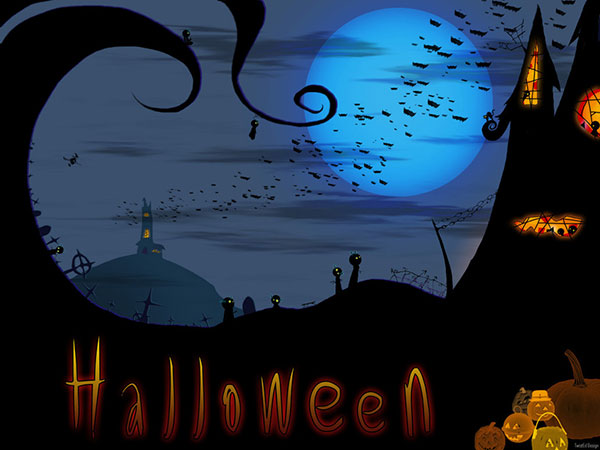 Best Halloween 2014 Joomla! Offers Collected
Last but not less, Halloween is the wonderful time to hunt special deals, here are some best available Joomla offers for this Halloween which I've just gone around and picked up here. No words anymore!!! Just enjoy it!
Save up to 35% discount on all single purchases as well as joining Clubs. This is a great-ever chance for those who want to access the huge store of SmartAddons with over 80 templates and more than 200 extensions. The special offer runs until 2 Nov. There are only a few days left, so it's better to grab it soon before it's expired.
Coupon Code: HALLOWEEN2014
(28 October - 2 November 2014)
Enjoy 20% OFF discount to all JoomlArt products Joomla templates and extensions.
Coupon Code: JASCARY14
(End at the midnight of 31st October)
Up to 30% OFF on ALL Joomla theme Subscriptions. Using coupon codes below.
Personal License 10% OFF: HALL10
Business License 15% OFF: HALL15
Lifetime License 25% OFF: HALL25
Developer License 30% OFF: HALL30
(End October 31th, 2014)
Enjoy 25% Discount on Basic and Standard Membership
Coupon Code: HALLOWEEN25
(End 31st Oct 2014)
This Halloween, JoomlaXTC gives you a huge discount on their Joomla & WordPress 1 Year and Lifetime Club Plans. Use this code at checkout page to see 60% discount on original price.
Coupon Code: SPOCKY60
(End 31st Oct 2014)
Stackideas is offering 20% discount storewide.
For EasySocial: SPOOKYSOCIAL20
For others: SPOOKYJOOMLA20
(End on November 3th, 2013 at 23:59 hours (UTC+8))
Hope this blog brings you more original ideas for a terrific Halloween as well as hunting down some best deals. If you have other ideas or know more about other good Joomla deals, feel free to drop some words below and share with us.
Thanks for reading!