Main steps to startup an affiliate website
Firstly, you analysis the customer's demand to find out which product is suitable for your business.
Secondly, research the keywords and the competition.
Thirdly, select a website platform, template and build your website and website content.
Fourthly, optimize website content and website structure.
Lastly, bring your website to the world.
Today, we will start the step 1 with
top 10 startup business ideas
. You may notice that these business ideas have been popularly growing recently.
Start to earn money online with top 10 startup business ideas
1. Smartwatches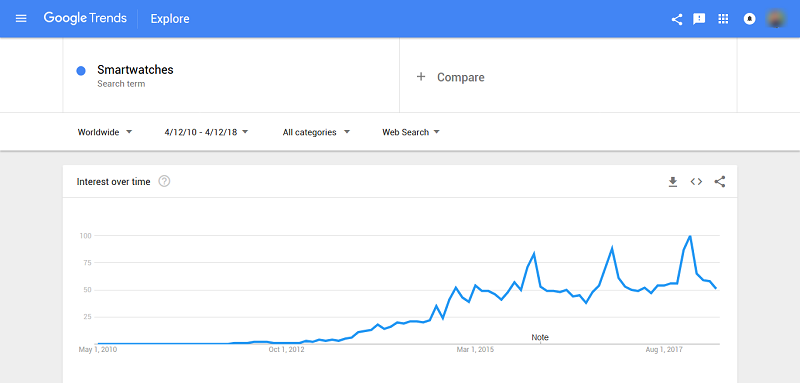 According to P&S Market Research, Smartwatch Market is Forecasted to Reach $43.8 Billion by 2023. It is really potential to start your business with this kind of product. The research also points out that during the forecast period, smartwatches based on another OS, such as Tizen and proprietary OS, are expected to grow the fastest.
2. Wireless Earphones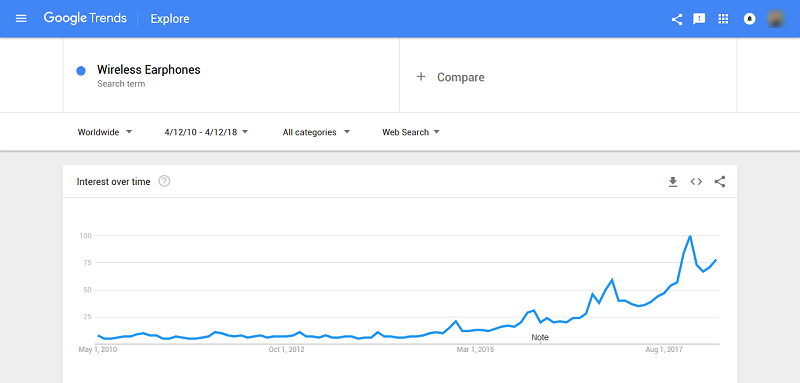 According to a new research conducted by Grand View Research, Inc. T, the global earphones and headphones market is expected to reach USD 15.8 billion by 2025. The music & entertainment industry with Live music streaming on portable devices has catered the global accessory market, such as wireless earphones and to witness positive growth.
3. Phone Case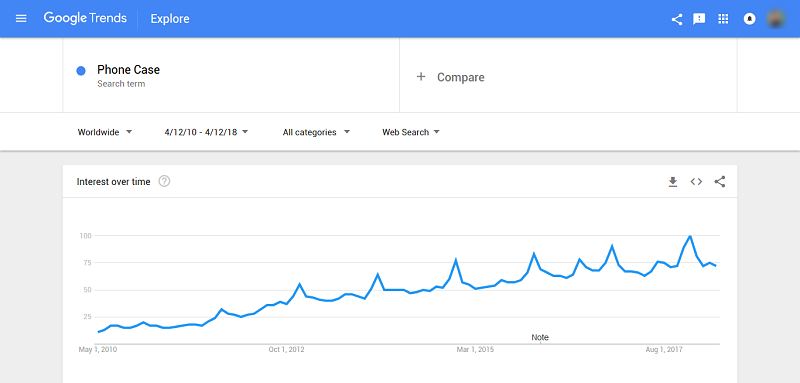 High demand for mobile phones has also led to a boom for their cases and covers. In a published report by Future Market Insights (FMI), it is estimated that global mobile phone accessories market including phone case will be witnessing a robust growth throughout the forecast period, 2015-2025.
4. Backpacks/Handbags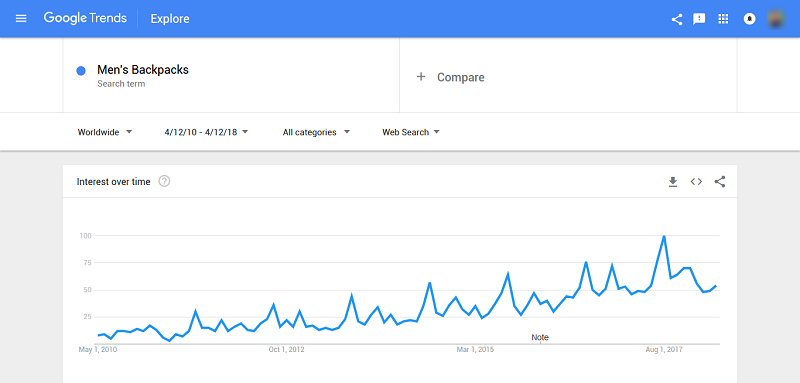 In this article, the term handbags is used to define all types of handbags and man bags worn by women and men, including Men's Backpacks, Drawstring Bag, Women's Handbags, Women's Backpacks. The backpack market has been steadily growing over the years. The customer range for this business is really wide with both genders and large scale of age.
5. Women's Pumps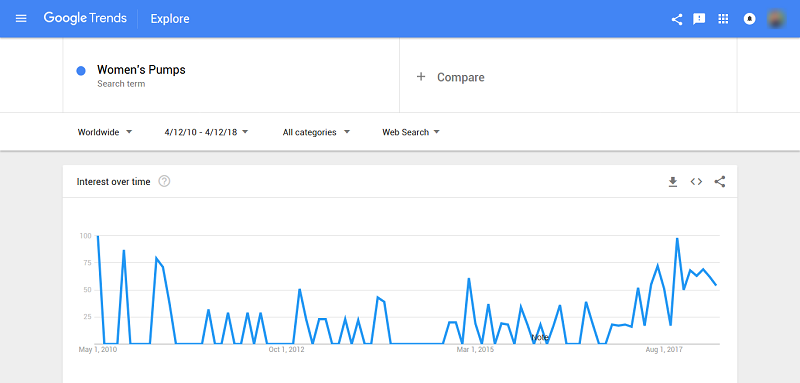 In a new report by Global Industry Analysts, Inc, footwear is forecast to reach US$430 billion by 2024, driven by new design trends and rising discretionary spending among the expanding base of middle class population. Increasing demand for innovation in design and technology of footwear products is likely to create a growth opportunity for the global footwear market during the forecast period. In which, women's pumps is expected to get the highest increment.
6. Lace Bras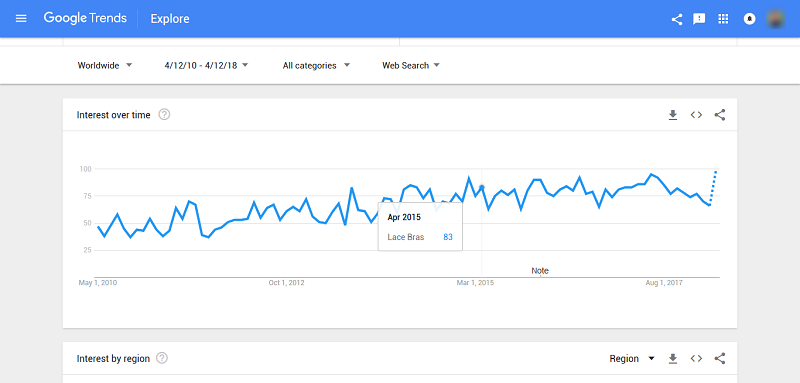 It is predicted that the world lingerie market represents a welcome return to value growth of 3.8% in 2020. In which the bra is the most retailed lingerie item. If you plan to run a Facebook ads for your bra site, you should use images with the lace bras on vibrant colored backgrounds and styled in fun ways to fit the Facebook Ads Policy.
7. Plus Size Clothing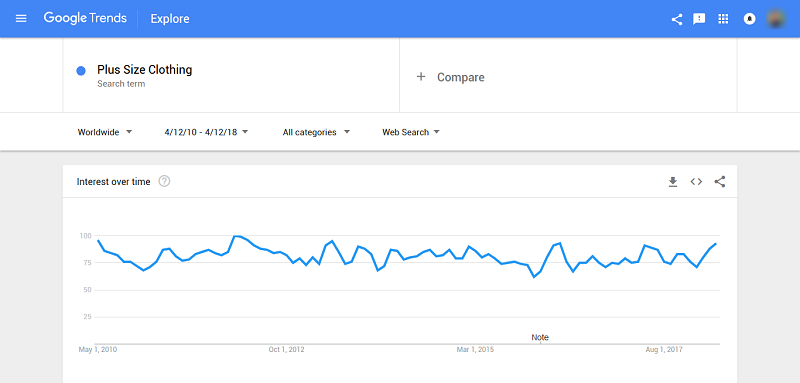 "You're never going to go wrong with representing the truth of women." In 2017, plus-size fashion industry is flourishing, and positive, tangible strides toward inclusivity. Since more manufacturers are offering greater size collections, there's also more variety in clothing styles. You can optimize your website with the keywords like: plus size dresses, plus sized clothing or curve fashion.
8. Bodysuit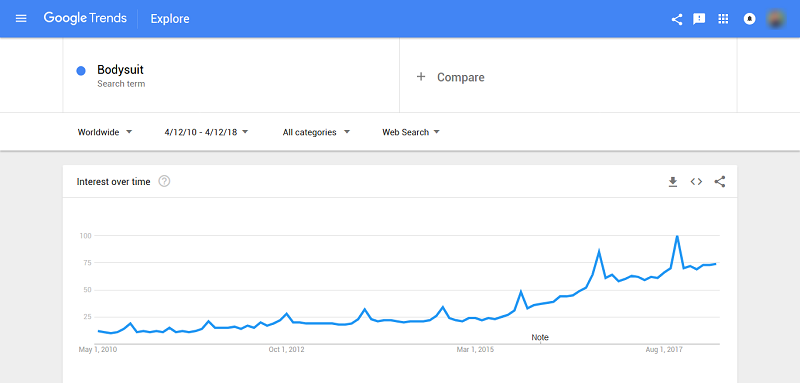 Bodysuits have been the trendiest for the past 3 years. It is predicted that bodysuits will be set to be the hot trend in next few years. It is really cool to start your business with bodysuit. If you want to find everyday bodysuits, you'll need to search for bodysuit fashion where you'll find a diverse collection.
9. Baby Rompers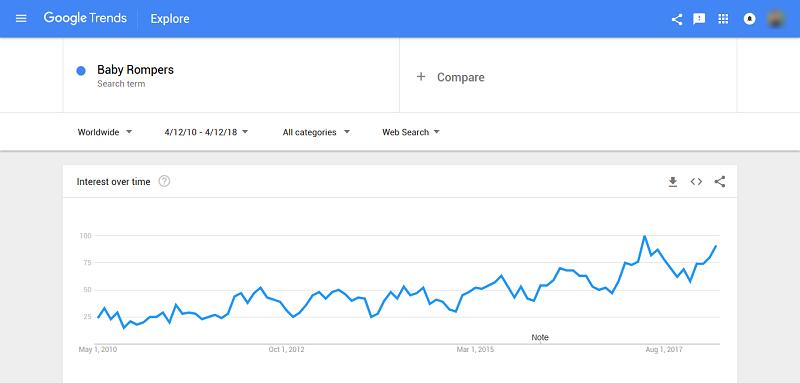 Global Baby Rompers Market is expected to grow at a significant CAGR in the upcoming years as the scope and its applications are increasing across the globe. Rompers are popular one-piece baby outfits, they are very comfortable and can be worn easily. You need to remember that women tend to be the main consumers of baby rompers. So, try to promote your site to the mother.
10. Air Sofa Beds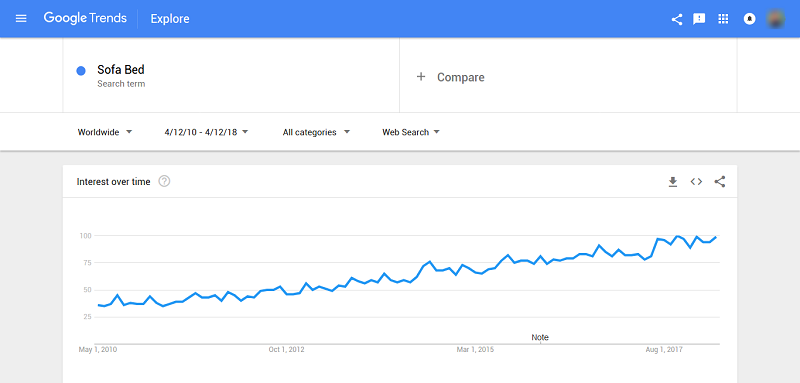 Air Sofa Beds has emerged as one of the most popular pieces of furniture on the market. It can be used for lounging in a kid's room, relaxing room or used outdoors for a camping trip. You should optimize your content to rank for keywords related to air sofas or inflatable sofas. You can also create video ads that showing the experience on air sofa beds.
After picking-up an idea for your business and building a keyword system for your website, you should select a platform and template for your website. I recommend you to use Joomla for building your website. Joomla is ideal for any eCommerce website from small to a big one with flexibility and security. Besides, it also comes with content component that helps you create a powerful content system that is easily optimizing SEO for your website. SmartAddons provides a number of Free Joomla Templates and Premium Joomla templates with modern design, clean coded, easy-to-customize and awesome support service. It is great to start your business with SmartAddons's Joomla templates.