2016 in Review
2,858 New Users
In 2016, SmartAddons has more 2,858 new users. This significant number is a big motivation for us to keep developing and improving hi-quality products and services for you.
15 templates have been released in this year. There are one FREE Responsive Joomla Template and 14 Premium Joomla Templates covering a wide range of website types with full of features, ease in usage, highly customization.
We now have 112 templates in total including 13 Free templates. We also made the collection of best-selling Joomla Templates in 2016, you can take a look Here.
2016 saw the release of 5 Joomla plugins that make building & managing Joomla site easier than ever.
YT Shortcodes Ver 3.0.0 with More Improvements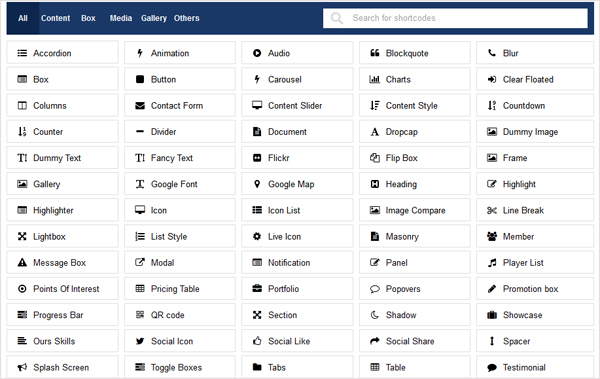 YT Shortcodes Ver 3.0.0
The version 3.x of Yt shortcodes - Joomla Shortcode plugin was released in 2016 with significant improvements and new features.
This is one of the most favorite plugins at SmartAddons with fresh and clear UI layout and included 65+ powerful shortcodes. With this plugin, you can quickly create your own unique content with beautiful forms, maps, charts, slider, gallery...
Plans for 2017
Template Release
We're going to keep releasing 1 template per month and aim to diversify our content with support for K2, JomSocial and VirtueMart, and more to come. Each template will be designed with more home page layout options for different purposes.
You can tell us what template you want in our forum, we listen to all your opinions about the design styles, features, components or anything else to build best templates for you.
YT Framework
In 2017, SmartAddons Team will work hard with updating and build the new version for YT Framwork.
Update
Along with new templates released in 2017, all of our Joomla 3.x will be kept updating to be compatible with the latest version of Joomla as well as add more layouts or features.
Support
We provide 3 ways for technical support: forum, ticket and live chat in 2017. Our customer support team will assist you with questions you may have while using our templates and make every effort to reply to you within 24 hours.
Documentations & Tutorials
Documentations are going to be improved with the entirely new clear layout, written more details and advanced configurations to make it easier for beginners. Also, there will be more customer care and support activities in this new year.
2017 will be a very busy and productive year! We still have a lot of plans for the next 365 days and we are looking forward to making them a reality.
SmartAddons wishes you a 2017 full of blessings and prosperity.
Thanks for reading!