The Falang 4.0.1 version for Joomla 4 is Available.
Change Log:
fix dropdown for mod_falang
add support for php 8.0
fix custom fields translation
fix cpanel display
fix menu translation link
fix quickjump popup close button
Falang can be used for Joomla 3.x and Joomla 4.x live sites or Joomla templates. To make modifications to a site, be sure to activate the new language and the Joomla Language Switcher plugin.
1. Go to Joomla Admin panel, go to FaLang -> Translation to start updating the content. In the corresponding field, pick the language you've installed, next select the content to translate:

2. Open article, menu item, module, etc. and insert new content into Translation fields. Please note that each article or menu item should have unique alias.
3. When content is translated, make sure to check the Published option, then new translation will appear on the site: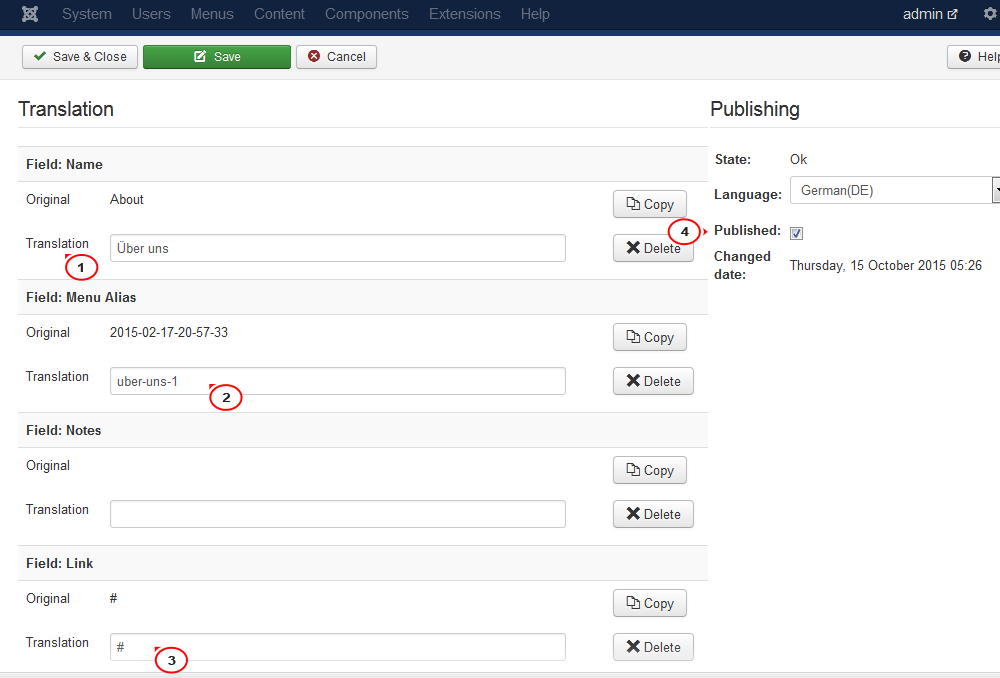 4. In case you're translating menu item preformed by external link, insert link to page into the Link Translation field as well.
5. You must copy video or other media content in an article if you want to keep it. In case content is inserted with HTML code, you may need to disable the WYSIWYG editor in the System -> Global Configuration -> Site tab to be able to preview and copy HTML content.
6. When translating a module with the Falang plugin you can change module settings and display options for each corresponding language.
Falang plugin supports both free and premium versions. Based on your need of use, then you can find the suitable one.
---
Follow up all of the news of Joomla 4:
→ How to Migrate Joomla 3 to Joomla 4 Step by Step Tutorial
→ [SmartAddons] Products Support Status & Joomla 4 Update Plan
→ Joomla Announcement - Joomla 4 Stable 17th August
→ Differences Between the Joomla 3 and Joomla 4