SJ SPORTY
Sports News & Magazine Joomla Template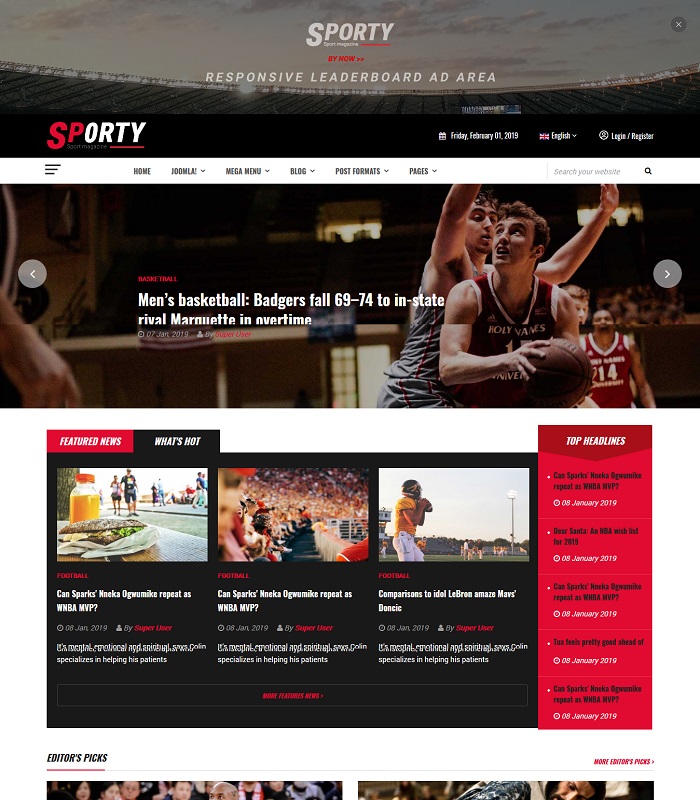 Sj Sporty is a responsive news and magazine Joomla template especially designed for Soccer, Sports News and Magazine. Sj Porty News Joomla template is a perfect solution for your project.
---
SJ K2 FRONTPAGE MODULE
Sj K2 Frontpage Joomla Module is a simple module to use on the frontpage. If your website needs a simple display, the module will be the best option for your.
This special offer is available until 20 Feb 2019
Please log in to purchase these items for $0 instead of normal price as usual.
NOTE: Dear Friends, please note that support is not included for these freebies. If you want to receive support, please select "Support" for $19 on the price box at the detail page or you can buy the support package HERE.
If you want to get all our Templates and Extensions with lifetime usage, dedicated support, new monthly items and much more benefits, please join our membership club starting at $49. We welcome all of you to join SmartAddons!
Our Freebies will be published on every Thursday (It may be changed based on our plan.)! If you enjoyed this freebie, share the love and send out a link on your favorite sites. Here's a convenient snippet for you to copy and paste as you please!
Download Sj Sporty Joomla Template & Sj K2 Frontpage #Joomla Module for FREE: http://bit.ly/sa-weekly-freebies1-2019