Released as a commercial template for Joomla! Club, SJ Financial would be very special type with K2 and Kunena component inside, so that we can use it for portals, forums and blogs based on Joomla! Named SJ Financial, it is very cool financial Joomla template for financial news, forex websites and stock boards!
SJ Financial would be released very soon. This is a responsive template for Joomla!, integrating K2 as alternative CCK, Kunena as forum and featuring many cool navigation with Mega or simpler css styles.
SJ Financial is very suitable to news Websites, we can use its Content or alternative K2 to show content as well. With its theme, we can make financial news, stock exchange board or forex Websites.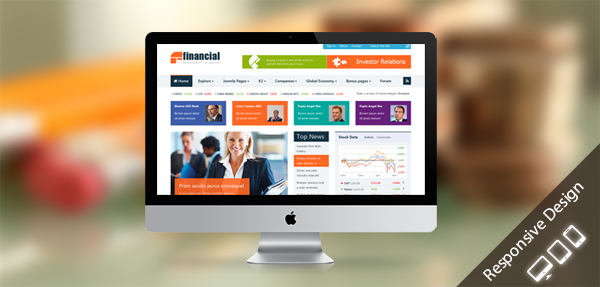 Here are some images for previewing. You can click images to view them in larger and original ones.