<click images to view them in large & original >

Front page
Here will be your homepage with d
efault layout and various modules
Color - Default color
Device - PC layout
(responsiveness for all other devices)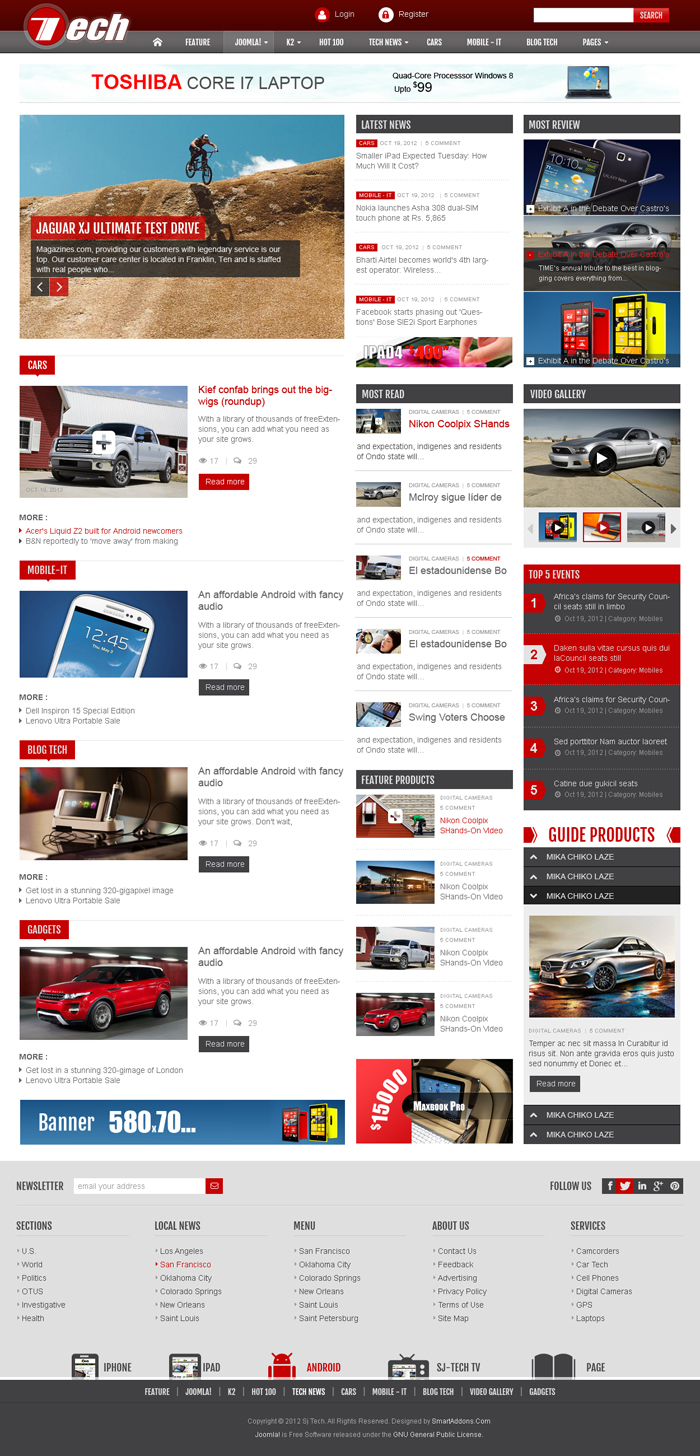 Other colors are also available, for example this is orange: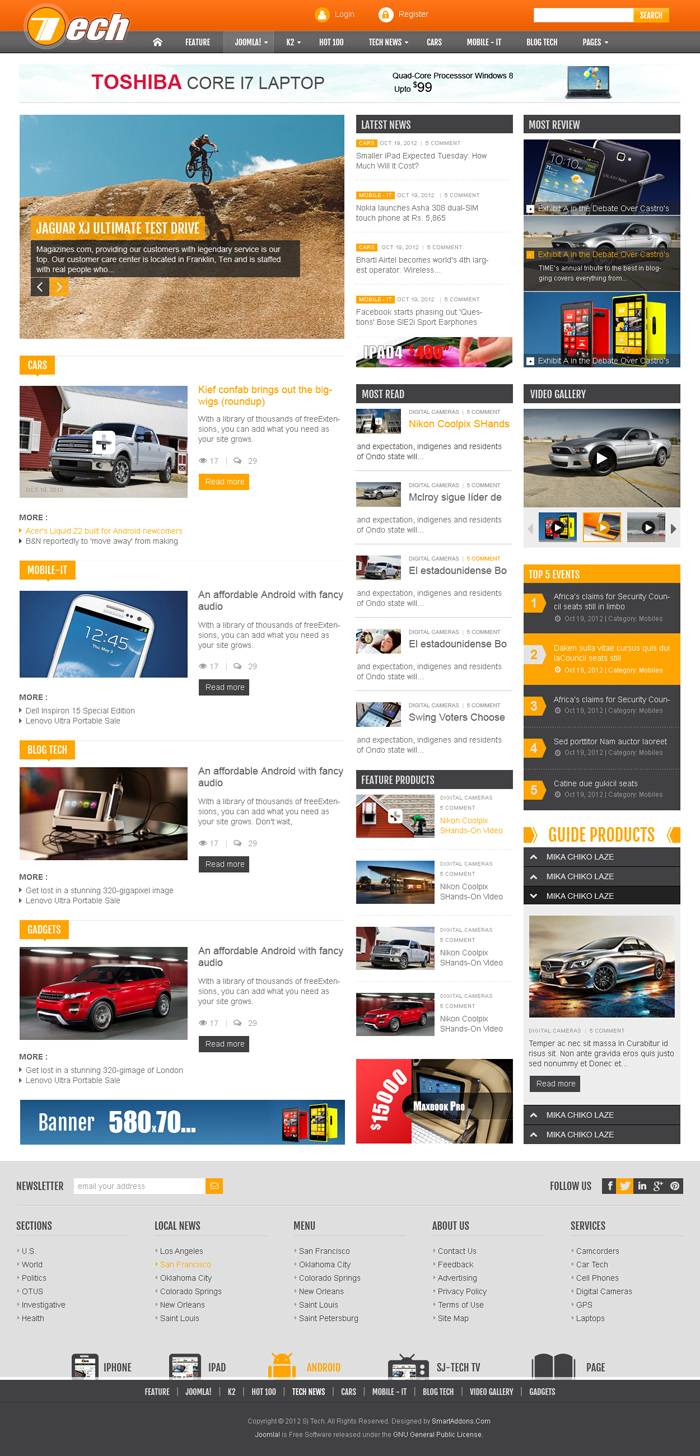 Responsive for other devices also available

Top
Every page will show default menu as:
Mega menu - CSS style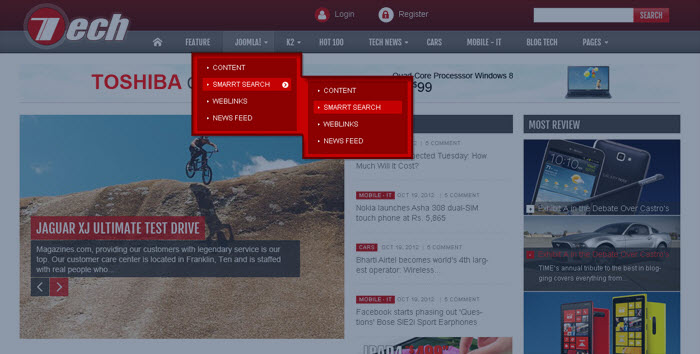 OR you can configure
Menu Menu -
Mega style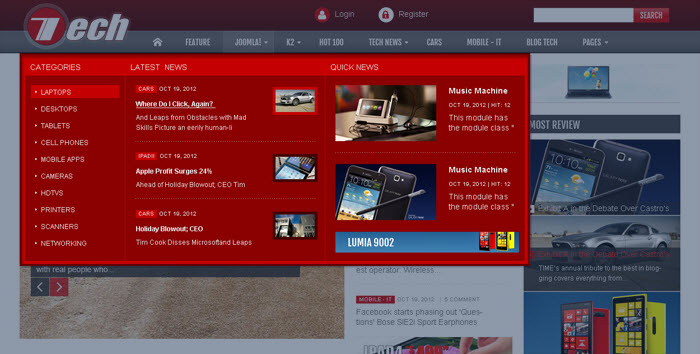 Listing pages
By K2 component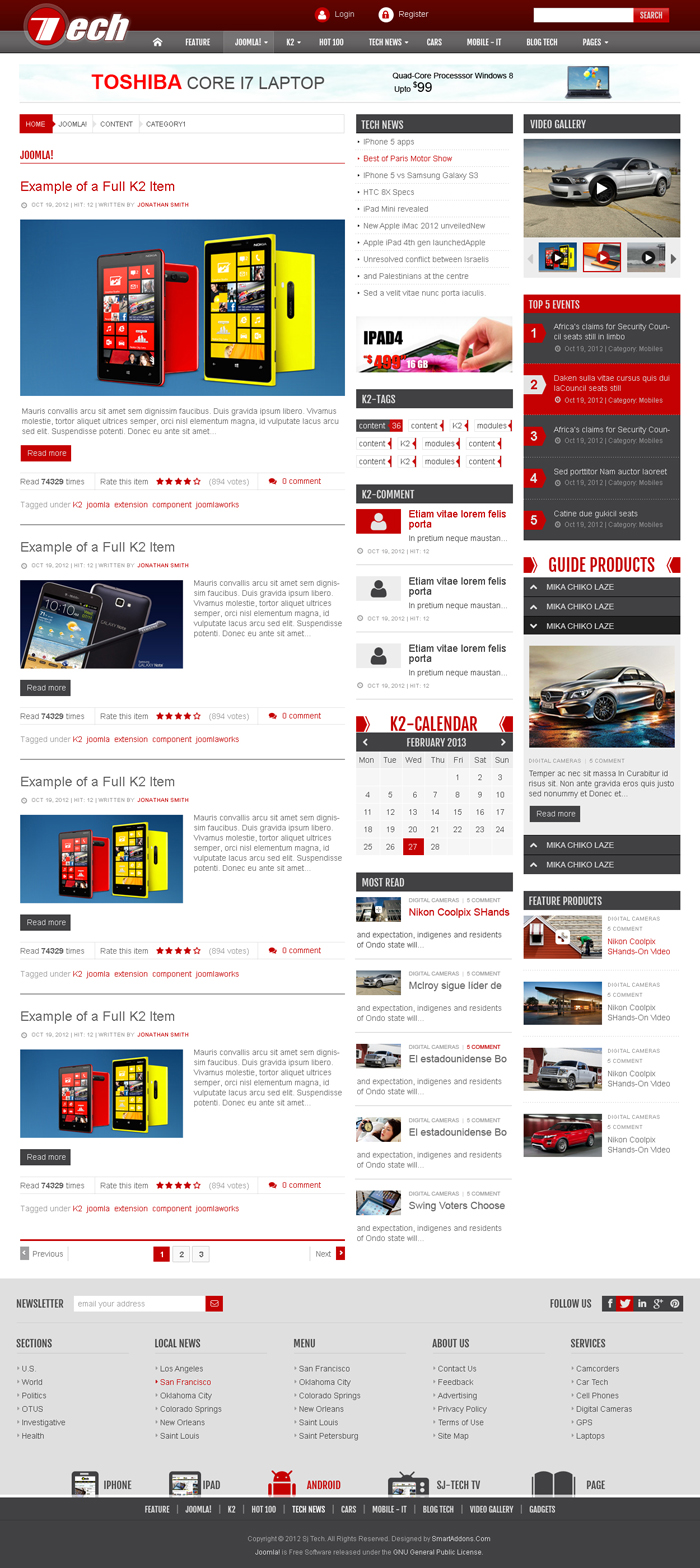 Detail page for K2

By Content component
Layout - Articles listing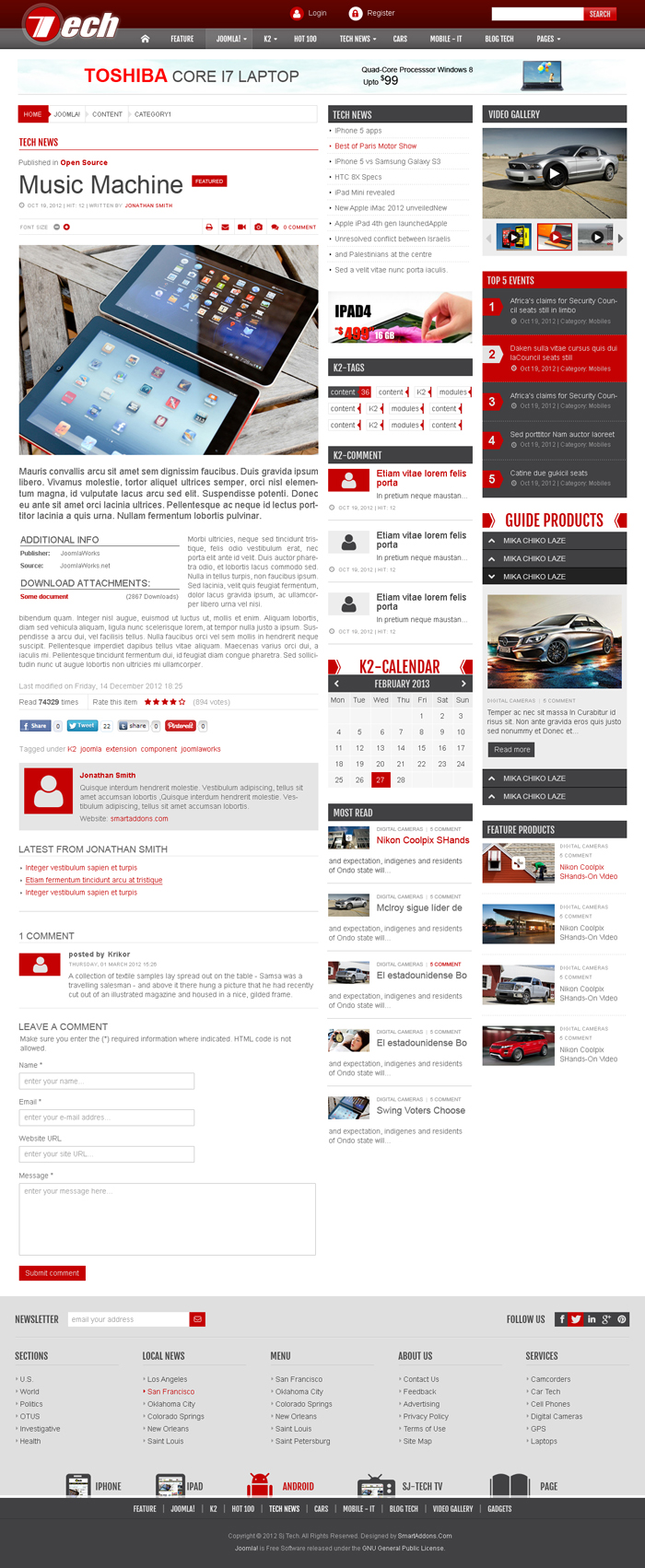 Detail page for Content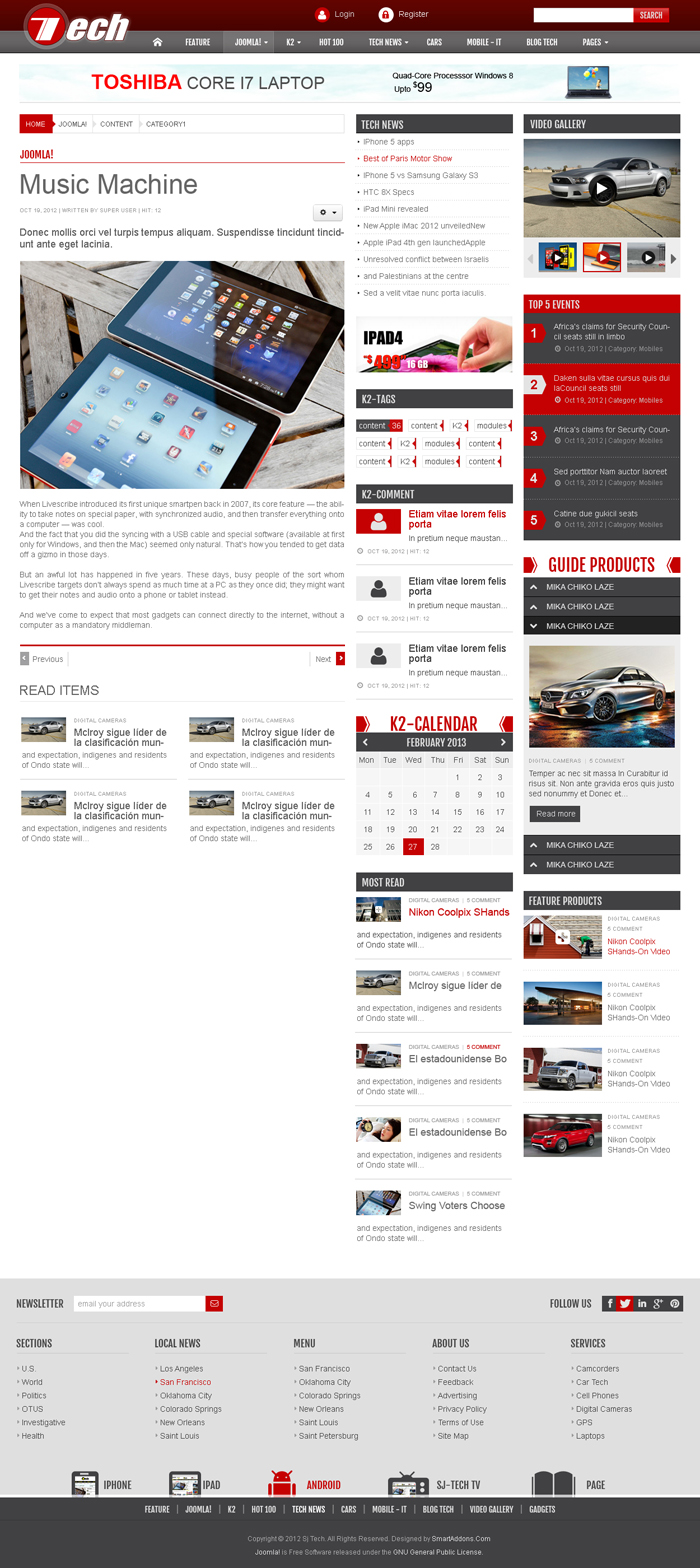 Custom style for every pages
SJ Tech template supports specific style for 3rd-party modules, refer to variation: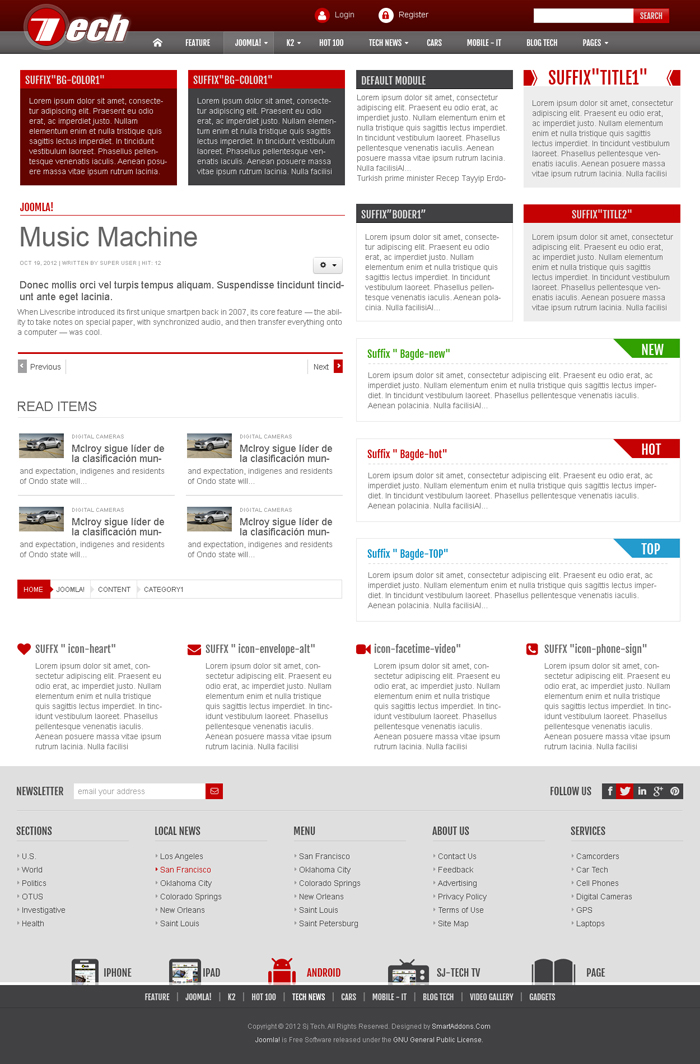 Special blocks and pages
Contact page
Content here is Contact component and layout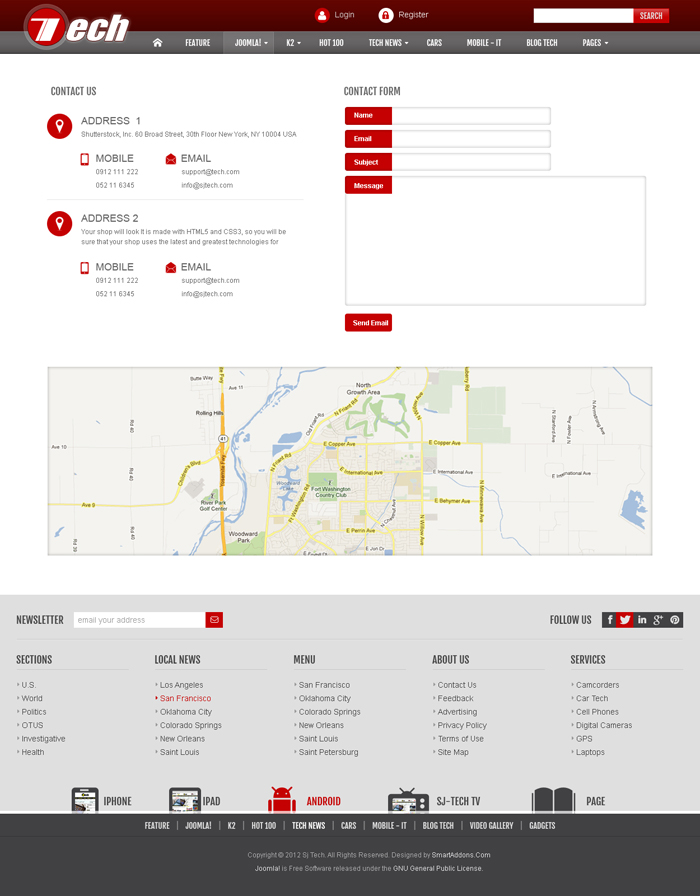 404 Pages
For custom 404 redirection page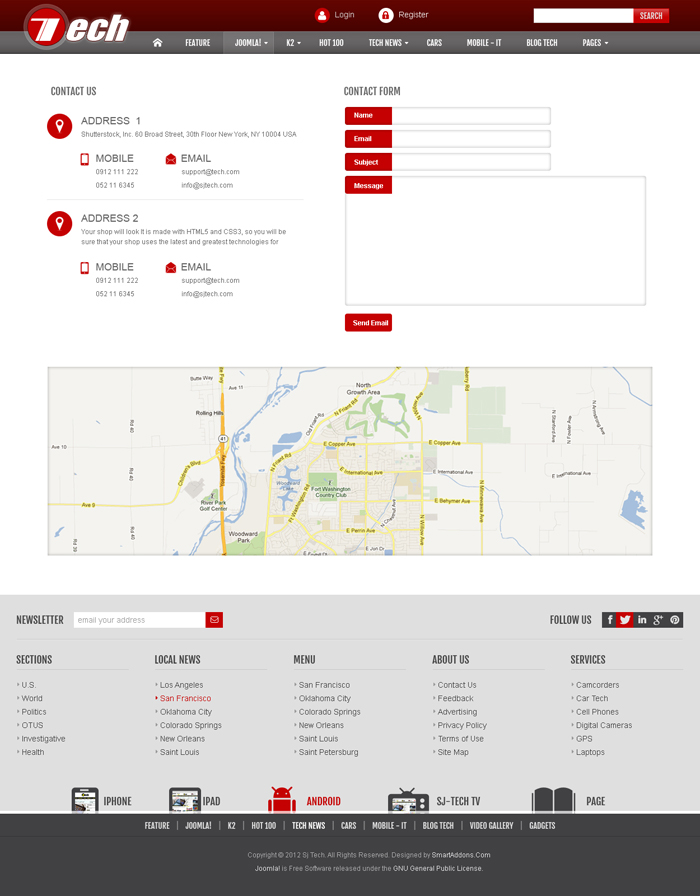 <click images to view them in large & original >
That's it.
You can leave
comments
here; directly on our
Facebook
or
contact us
for any private suggestions or customization! It's highly appreciated.
Thanks!
Updated
: This is released already here 
SJ Tech