After login SmartAddons site, it is possible to open Account Panel popup when clicking on your Username. You are able to fully manage your account in the Account Panel popup.
Click on the image to view the large version.
MANAGE ACCOUNT PANEL
The following links will navigate you to screenshots of area that you will be allowed to access. Choose what option you want to access:
User's Memberships:

It shows both current and expired memberships.

Joined Date:

The time that your account is activated in our club. You can use this account for your purpose from that.

Expired Date:

The time that your account is expired in our club. You mustn't access to download part of club from that.

Renew this Membership:

Click on this if you want to renew the club that you are or were owning. The blue text means your account is new and you have many left time to use this account. The cafe text means your account is expired. The red text means your account is coming the end.

Join to Other Memberships:

Click on this if you want to join in our other clubs.
ACCOUNT ON FORUM
To manage your forum account, please access to SmartAddons forum first, then select your username to view your account detail.
From this area, you can view the forum statistics as well as change the information here.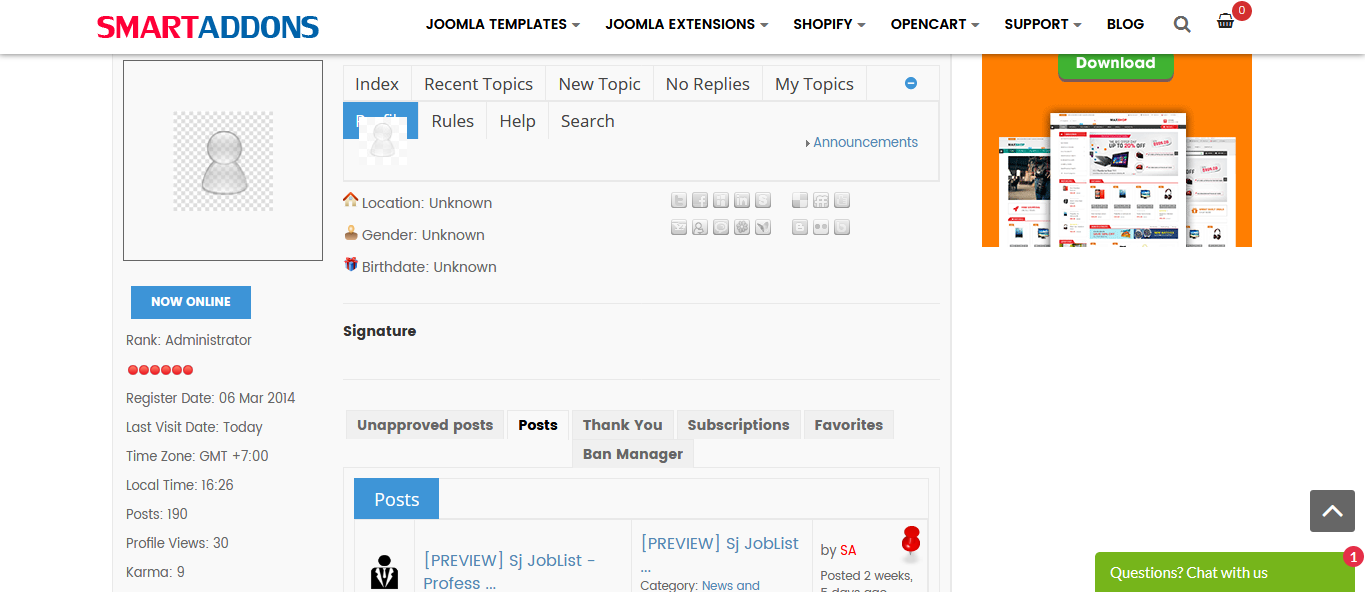 Create New Topic: Please select the sub-forum that you want to create question. Then select New Topic button. Remember to full fill the requirement: Category, Subject and the content. The information in For Admin Only area are secured that no one can view it except our staff and you.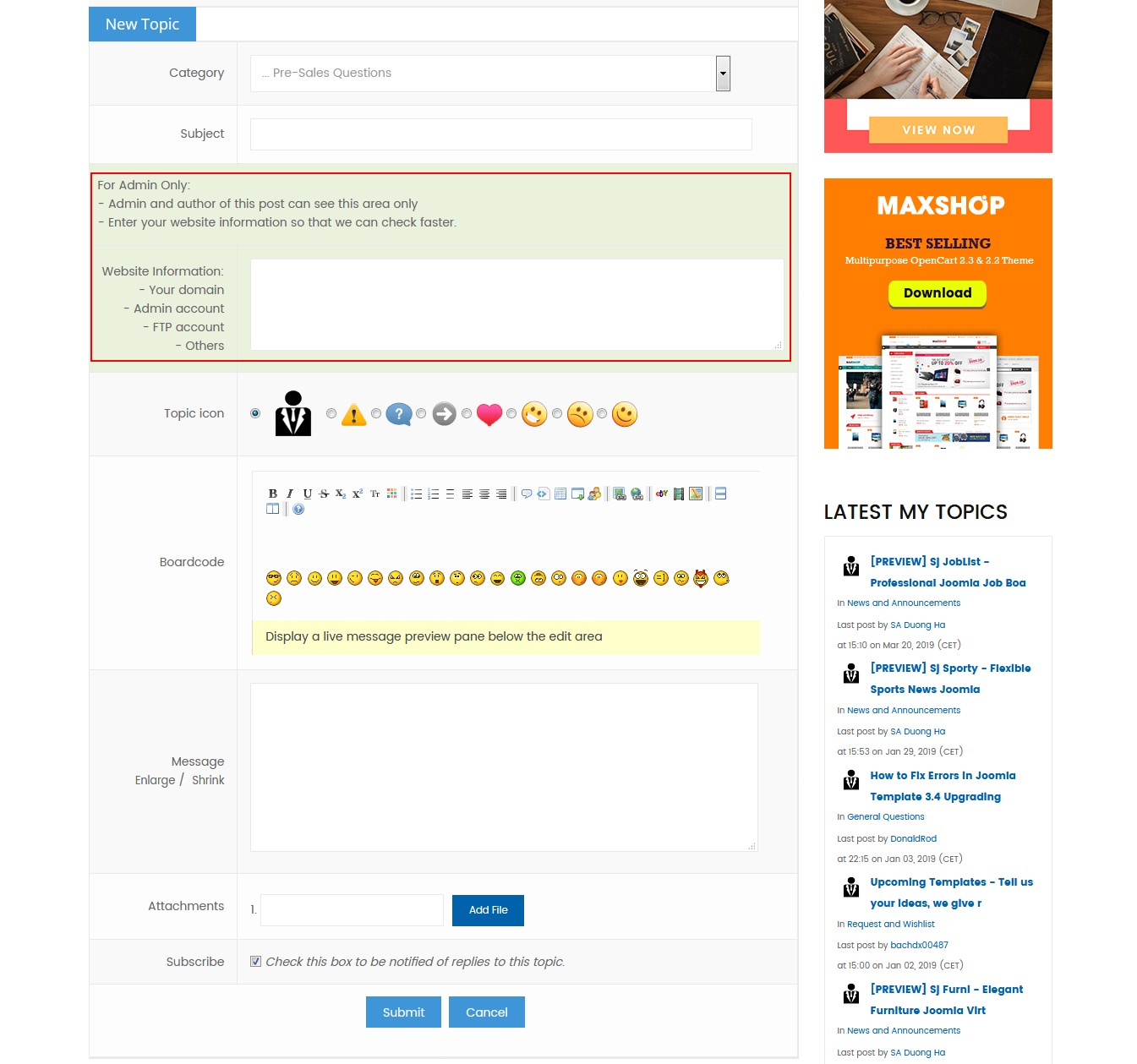 Thank you for reading this!