Bootstrap 4 & SASS CSS Based
Bootstrap is the most popular framework for building responsive, mobile-first sites. Cassiopeia Joomla 4 template (default) is integrated with latest Bootstrap 4, therefore it will help you quickly and easily create a responsive, mobile-first website.
Fresh & Comfort Appearance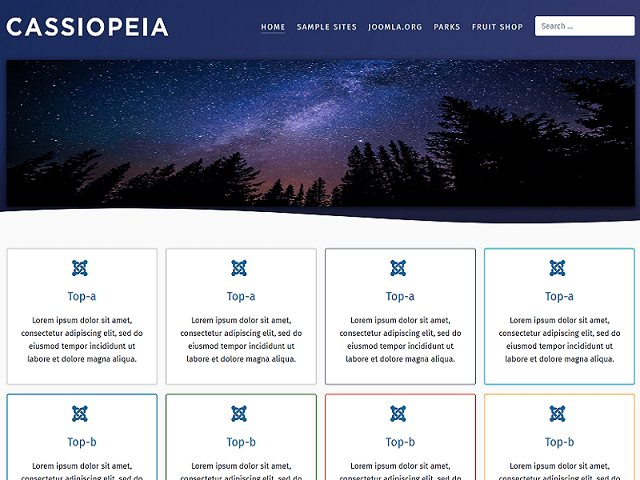 Cassiopeia default Joomla 4 template brings a new look with modern design, colorful style that make it be more comfortable and fresher.
Mobile First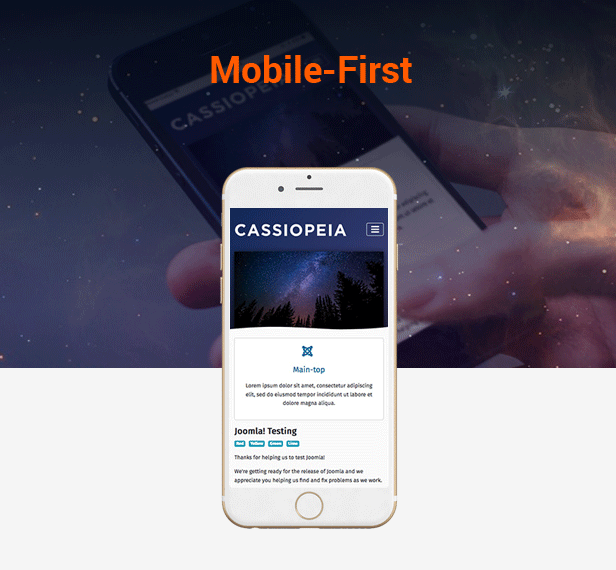 As above, Cassiopeia is based on Bootstrap 4, so it will come with a better responsive experience. It will work on mobile devices: mobiles, tablets.. better than default front-end Joomla 3 templates: Beez 3 and Protostar.
Enhanced Layout Structure
Default Joomla 4 template Cassiopeia is built on 4 columns layout system base. The flexible layout structure allows use easily customize and manage the template layout.
Easy Backend Management
First of all, it must be mentioned to the template folder structure. All template elements are well grouped in folders that the developers easily understand and follow.
Besides, Joomla 4 default template uses SASS - a powerful CSS extension (instead of LESS in Joomla 3), so it is really convenient to maintain, extend and develop the template.
Along with lot of above improvements, Joomla 4 template default also supports a wide range of extension variations and code quality. Joomla developers can work with their site just in one hand.
Joomla 4 is on the go with Alpha 12. We will update our all Joomla templates, Joomla extensions to Joomla 4 as soon as the stable release. Do not miss our best free Joomla templates which are compatible with latest Joomla 3.9 release.
Follow up all of the news of Joomla 4: