Highlights in 2018
5069 New Users
In 2018, SmartAddons has more 5069 new users, and more than 30.000 users in total. It is great sources of leverage for us to keep developing and improving hi-quality products and services for you.
11 templates have been released in 2018. The templates cover the category of e-commerce, finance, corporation, agency, medical, news, fashion, and more.. They are suitable for any kinds of site, easy to use, flexible, multi layouts and both support Joomla 3.x. Until now We have 115 templates in total and 100+ Ready for Joomla 3.9
In 2018, we also work hard to release 5+ Joomla extensions and update a bunch of extensions with new improvements to make it easy for you to build and maintain your sites. In which, YT Shortcodes and SJ Mega Menu are the most favorite Joomla extensions with the great number of downloads.
SJ Mega Menu Version 4 - Compatible with Joomla 4 Alpha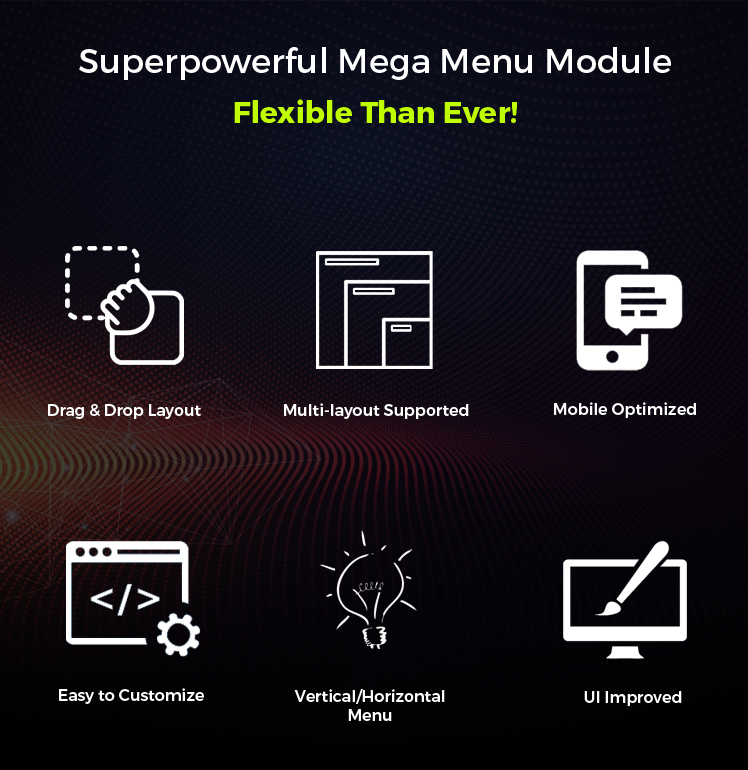 Sj Mega Menu V3
Sj Mega Menu V4 with the Drag & Drop layout that allows you to quickly build a professional Mega Menu. Version 4 supports Horizontal & Vertical Mega Menutypes with 8 pre-made layout styles, and compatible with Joomla 3,9 and Joomla 4 Alpha.
YT Shortcodes Ver 3.0.0 with New Features and Bug Fixes
YT Shortcodes Ver 3.0.0
Yt shortcode has been released version 3.0  compatible with Joomla 4 Alpha. The plugin has the new backend layouts and includes 65+ powerful shortcodes. With this new version, you can quickly create your own unique content with beautiful forms, maps, charts, slider, gallery...
In 2018, we also have another development in OpenCart field with 13 Premium OpenCart Templates for multipurpose usage and 2 Free OpenCart Themes.  This OpenCart project has made a rather successful beginning with nice feedback from users.
Plans for 2019
Release
Our primary concern is to make sure that you can use our products smoothly, so our first priority is to provide you 1 Joomla template and 1 OpenCart Theme per month. We will make the improvement in developing our products both in feature and UI/UX area.
Plan for Joomla 4
Joomla 4 is going to release in the begin of 2019 with major changes in the core and many new features which revolutionize the CMS world. SmartAddons is working hard to update all of our products for Joomla 3.9 and test them for Joomla 4 Alpha Releases to fully prepare for this major Joomla release. We'd like to provide you with 100% Joomla 4 support in our templates with the great experience.
Check All Joomla 3.9 Templates
Support
We provide 3 ways for technical support: ticket, forum and live chat in 2019. And, we give the highest priority on the Ticket system. Our customer support team will assist you with questions you may have while using our templates and make every effort to reply to you within 24 hours.
In addition to the guidelines for each template, we'll provide more documentation and video tutorials about tips, tricks or advanced configuration for both Joomla in general and our products in particular. Also, there will be more customer care and support activities in this new year.
Documentations & Tutorials
Documentations are going to be improved with the entirely new clear layout, written more details and advanced configurations to make it easier for beginners. Also, there will be more video tutorials for configuring our products.
We still have a lot of plans for the next 365 days and we are looking forward to making them a reality. On behalf of SmartAddons team, we wish you 2019 full of blessings and prosperity.
Thanks for reading!

Follow up all of the news of Joomla 4: