Joomla Information, Tutorials, Tips, Discussion | Professional Joomla Templates and Extensions
[SmartAddons - SJ Wall Blog] After getting thoughts from customers on how creative a design would be, our 2013 year will begin with an insightful and special template that is made for Joomla! and K2 component. Discovering features below, you will release that this design is a brand-new layout created for Joomla! ever. Content building with premiums extensions, multiple types of menu and various colors to suit your taste... are now depending on your comments to be improved.

Name: SJ Wall Blog - Joomla! Template with K2 Component
Made for Joomla! 2.5 and K2 Component along with many SJ extensions developed in-house.
This template supplies a kit to people whose products portal, review websites or marketing blogs throughout every steps of engaging visitors, contact them and generate sales!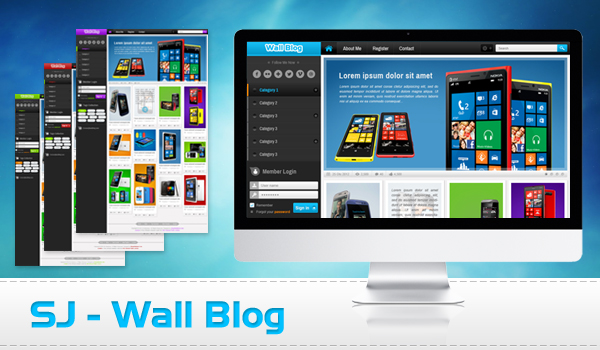 SJ Wall Blog offers these images for previewing: