Joomla Information, Tutorials, Tips, Discussion | Professional Joomla Templates and Extensions
No one can't deny the fact that WordPress is a fantastic platform for building and managing websites. More and more people trust and use Wordpress for their sites, and make it become one of the most popular CMS with more than 75 million users so far. Most web designers, web developers, and users praise WordPress for its ease-of-use and super-flexibility. The other important reason of WordPress popularity is that it has a plenty of free themes and plugins that enable everyone to find and choose anything they love for their site without incurring any expenses.
This year is really a successful one for Wordpress with the large number of users which is more and more growing. Together, the WordPress market is increasingly crowded and more active especially in the segment for eCommerce theme.
There are just few days to go before 2014 comes to an end, so let's look back to see what eCommerce WordPress themes are really outstanding in this year.
The end of year is coming near. In the past year, SmartAddons team always try work hard to bring more powerful and helpful products to Joomla! users. Along with many commercial templates, we also developed many free templates with high quality and good looking to customers.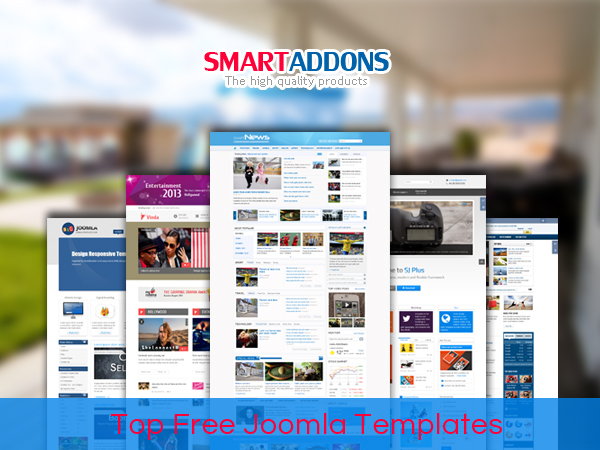 In this blog post we'd like to invite you take a tour with our TOP Free Joomla Templates: