Hi guys!
We're excited to announce that we've updated 5 templates named SJ Teen, SJ Sport Store, SJ Financial, SJ Wall Blog and SJ Blog with fixed issue as well as upgraded some new functions to work better, specially to be compatible with stable Joomla 3.3 version. Please see the Changelog of each template for more details.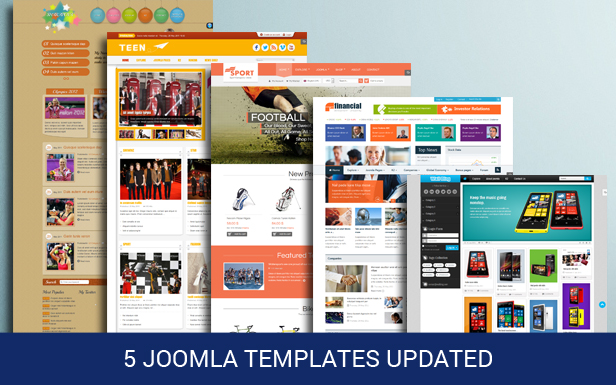 As the year comes to a close, we have a chance to stop and look back at what we have done throughout 2013. We had an extremely hard-working year with 20+ high-quality commercial and free Joomla templates and numerous powerful Joomla extensions released.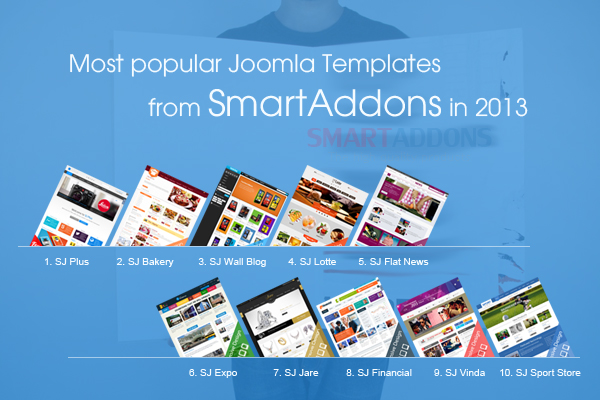 In this blog post we'd like to invite you take a tour around our Most popular Joomla Templates from SmartAddons in 2013:
Dear Joomla fans,
We are happy to announce that we've updated 12 Joomla templates. This is biggest update to our popular Joomla templates than ever. These updates fixed many issues that people have been reporting as well as improve some functions to work better.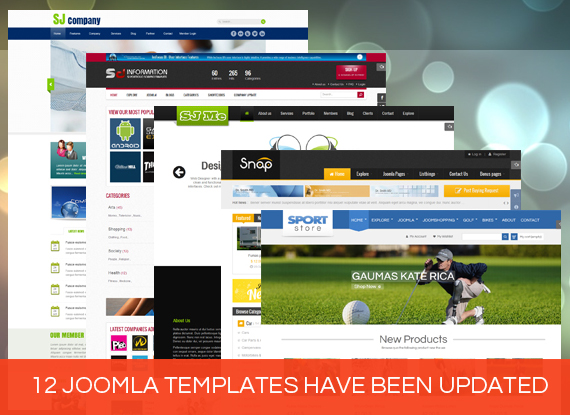 The upgraded templates are: