Joomla Information, Tutorials, Tips, Discussion | Professional Joomla Templates and Extensions
SJ Responsive Items for Zoo is a Joomla module designed to bring an impressive and cool grid experience to any websites based on its own features for Zoo component.
Hi Guys,
New version of SJ Mega K2 Items II has been updated and ready for Joomla! 3.x. This is a module that allows you to show items with categories on the frontpage as table and tooltip. Now it has been upgraded to match the new K2 version.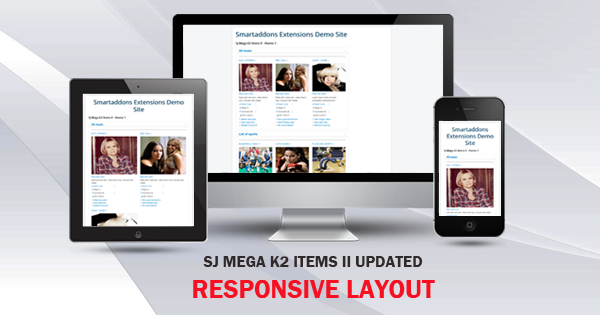 Especially, this module has full responsive layout to adapt perfectly all device resolutions, and of course it's also improving many features to work better. Please see the CHANGELOG for more detail: