SJ K2 Frontpage is a simple module for using as a front-end showcase, we can use it to show promotion and items with title, description, image... in your website. Today, we're happy to announce that the module have been updated version 3.0.0. Besides responding on all devices, your module would improve some functions to work better as well as be fixed some issues.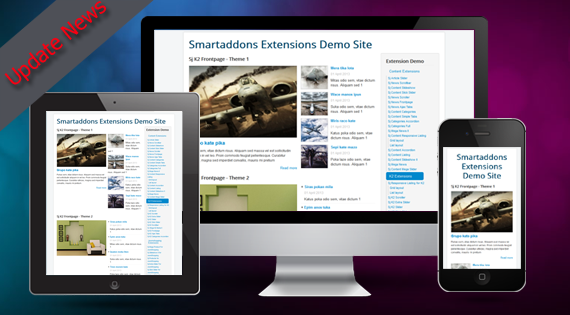 Here we will describe the main changes in this version:
SJ Frontpage for SobiPro is an alternative to current ordinary homepage of your directory Website. With its cleaniness in style, this module is prefect to place into any homepages.