In this article, we will guide you How To change logo image in SJ Template.
Every templates in Joomla have different logo display on the site. All our templates usually use logo image with name "logo.png" or "logoX.png"(the "X" is usually a number).
For Example: Change logo image in SJ Tekmag Template
To Login Administrator Panel
To check for our logo is in the template manager, please go to Administrator Panel > Extensions > Template Manager

Next, you need to hit "sj_tekmag – English"

Next, you need to click "General tab" > Find "Logo image">>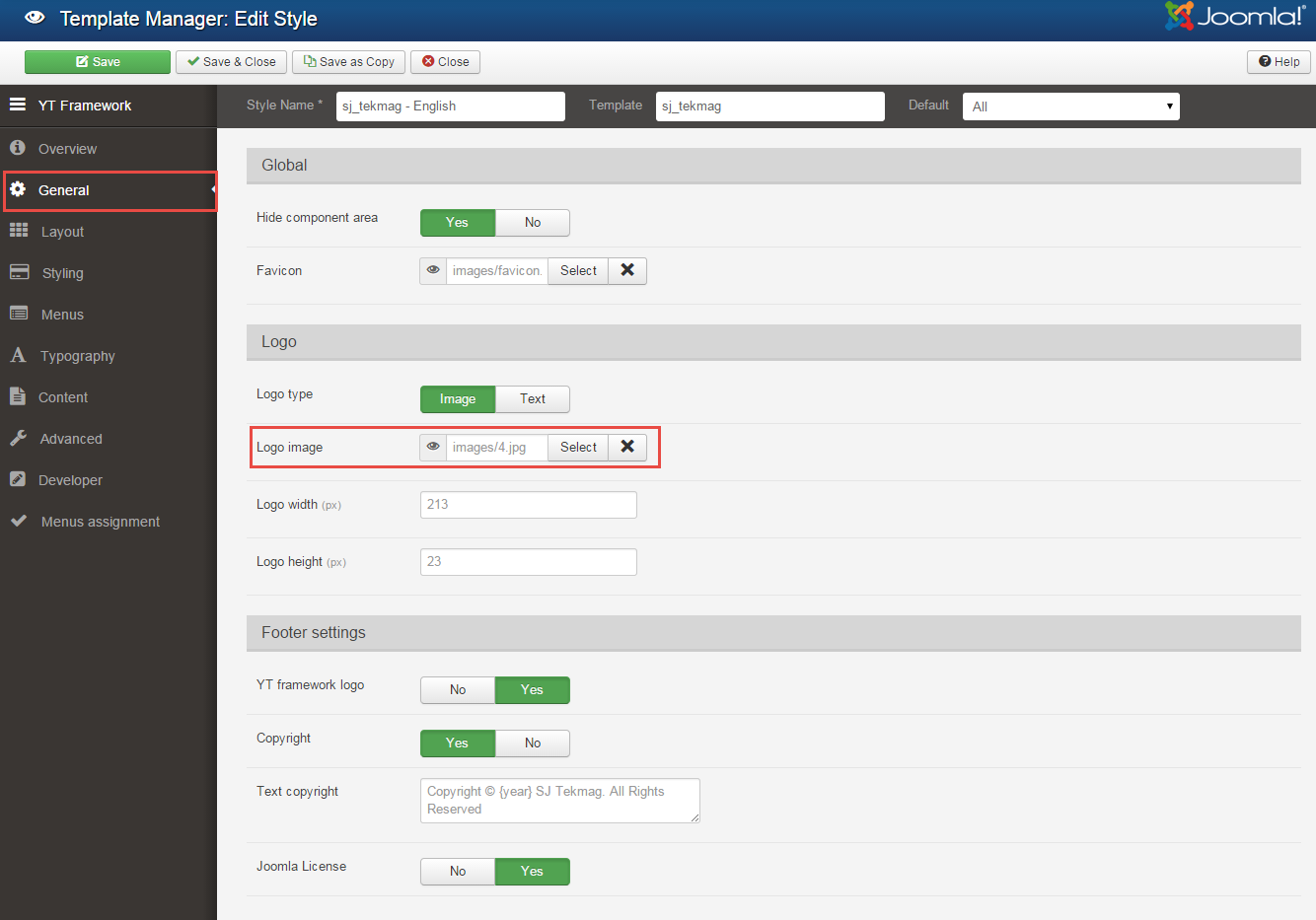 Next, you need to click "Upload", You can even upload an image straight from your documents, then click "Insert".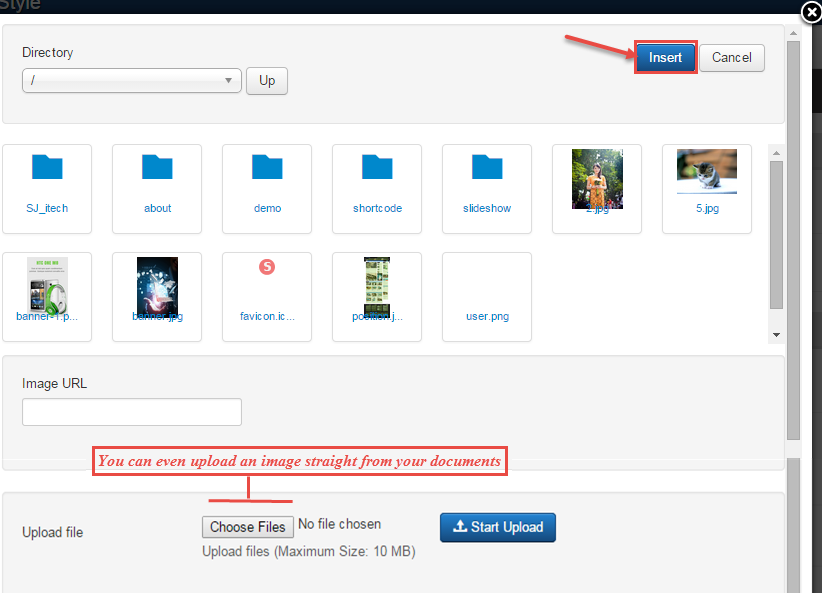 Finally, you save, and you should have your new logo.
NOTE: You can change height and width of logo image, you please go to Administrator Panel
Extensions > Template Manager > hit "sj_tekmag – English" > click "General tab" > Find "Logo Height" and "Logo Width"