Joomla Information, Tutorials, Tips, Discussion | Professional Joomla Templates and Extensions
SJ Viste - A premium template for business and eCommerce sites will be released soon. SJ Viste is a responsive template for Joomla! 2.5 and integrating with VirtueMart component. It provides a base for creating high quality e-commerce stores, especially for those using Joomla! along with VirtueMart.
In addition, SJ Viste is built with flat design, clear layout and many powerful extensions are included. This template is definitely a versatile template which you can easy to customize for any product range such as online Camera shop, Computer shop, Mobile shop…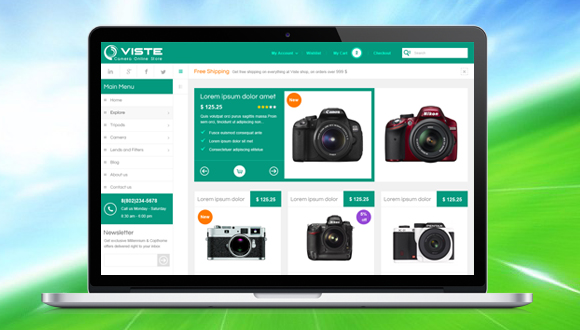 Here are some images for previewing. You can click images to view them in larger and original ones.